NBC
02.19.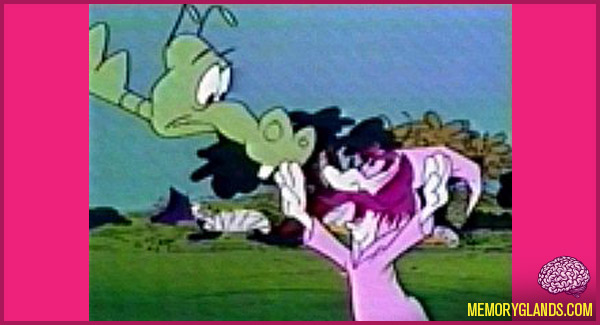 Here Comes the Grump is an animated cartoon series produced by DePatie-Freleng Enterprises and aired on NBC from 1969 to 1970.
The series was broadcasted by NBC from September 6, 1969 to December 27, 1969. NBC continued to air reruns until December 28, 1970.
The series lasted one season and was rerun, the most recent the airing on the Sci-Fi Channel in the mid 1990s. The complete series was released on DVD on January 31, 2006.
The series was called Ahi viene cascarrabias in Spanish and was in retransmitted into the 1980s by Televisa. It was "Grump, o feiticeiro trapalhão" in Brazilian Portuguese and was in retransmitted until 1993 by Rede Globo.
As to Merchandise – A "Here Comes the Grump" Halloween mask was produced by the Ben Cooper Costume Company Inc for the 1969 holiday season.
1 Comment
01.16.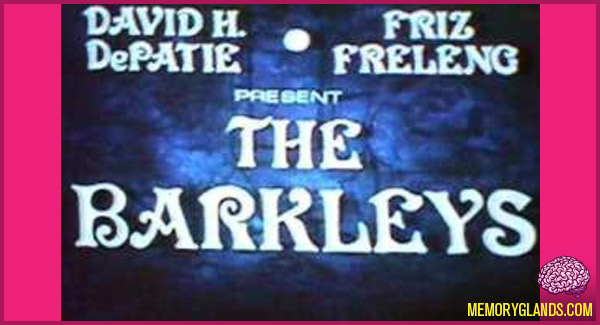 The Barkleys is an animated television series that ran from 1972 to 1973 on NBC and was produced by DePatie-Freleng Enterprises.
The cartoon was inspired by CBS's hit sitcom All in the Family, and to a lesser extent The Honeymooners; it lasted only one season. The series featured a dog family consisting of Arnie, a bus driver (voiced by Henry Corden) and his wife Agnes (voiced by Joan Gerber). They had two teenagers, Terry and Roger (voiced by Julie McWhirter and Gene Andrusco respectively) and one younger child, Chester (voiced by Steve Lewis).
The theme song's lyrics ended with the advice "Just remember Arnie Barkley's bark is worse than his bite." This meant that Arnie's grouchy, unsociable front concealed a softer heart which he rarely allowed to show.[citation needed] Doug Goodwin's theme song used part of "(Be It Ever So Humble) There's No Place Like Home".
1 Comment
01.14.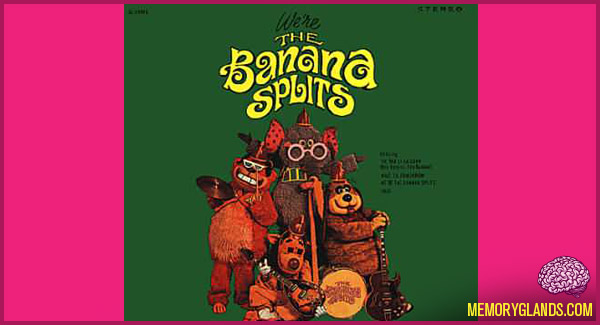 The Banana Splits are four funny animal characters who featured in a late 1960s children's variety show made for television. The costumed hosts of the show were Fleegle (guitar, vocals), Bingo (drums, vocals), Drooper (bass, vocals) and Snorky (keyboards, effects).
The Banana Splits Adventure Hour was an hour-long, packaged television program that featured both live action and animated segments. The series was produced by Hanna-Barbera Productions, and ran for 31 episodes on NBC Saturday mornings, from September 7, 1968 to September 5, 1970.
The series costumes and sets were designed by Sid and Marty Krofft and the series' sponsor was Kellogg's Cereals. The show was Hanna-Barbera's initial foray into mixing live action with animation.
3 Comments