01.15.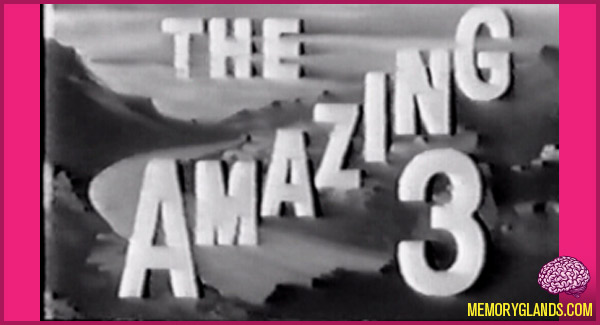 The Amazing 3, known in Japan as W3 or Wonder 3 (ワンダー3 Wandā Surī?), is an Osamu Tezuka manga and a black and white anime series from the 1960s. It involves the adventures of three agents from outer space who are sent to Earth to determine whether the planet, a potential threat to the universe, should be destroyed. The agents (Captain Bokko, Nokko, and Pukko) are originally humanoid in appearance, but upon arrival on Earth they take on the appearances of a rabbit (Bokko), a horse (Nokko), and a duck (Pukko) that they had captured as examples of Earth life forms. While on Earth they travel in a tire-shaped vehicle capable of enormous speeds called the Big Wheel, which can travel on both land and water (and, with modifications, through the air).
The series was first released in manga print format in Japan in 1965, and then spawned a Japanese anime television version, with different stories. This version was then dubbed in English and released in the United States, with a different theme song, as well as different closing and opening elements. The American version was also aired in Australia in 1969, and in Spanish-speaking countries as Los tres espaciales. The Japanese anime version was first released on DVD in 2002, and then a full 10-DVD set in 2005.
The series tackles a number of issues which were surprisingly progressive for an animated cartoon of that period; particularly ecological concerns and poverty.
No Comments