Life Begins For Andy Panda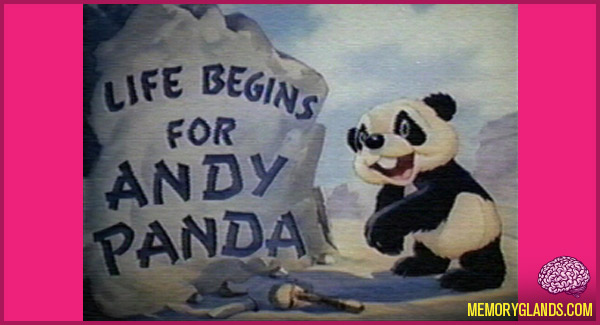 Life Begins for Andy Panda (originally titled Pygmy Trouble) is a 1939 American short subject cartoon created by Walter Lantz, as the very first Andy Panda film.
Released originally as Pygmy Trouble, the film was retitled in parody of the Andy Hardy film Life Begins for Andy Hardy. The short capitalized on public interest surrounding the United States' first captive panda, Su Lin, who had been donated to the Brookfield Zoo in Chicago three years earlier and whose arrival created a consumer desire for panda-related products. The film was the first Andy Panda film, introducing Andy as a baby. Papa Panda was voiced by Mel Blanc, Mama Panda by Sara Berner, and Andy Panda by Margaret Hill-Talbot. In Andy Panda's fourth film,Knock Knock Walter Lantz's more famous character, Woody Woodpecker, was first introduced.
3 Comments