30's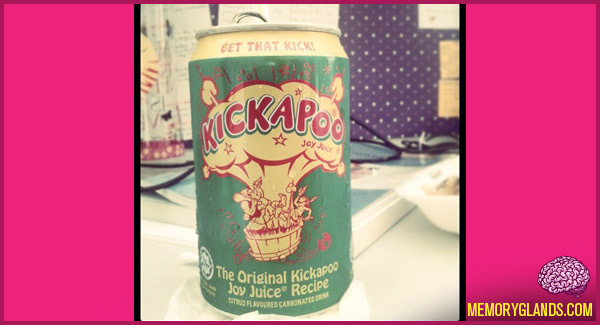 Kickapoo Joy Juice is a citrus-flavored soft drink brand owned by The Monarch Beverage Company. The name was originally introduced in Li'l Abner, a comic strip that ran from 1934 through 1977. Although Li'l Abner's Kickapoo Joy Juice was an alcoholic drink, the real world beverage is a lightly carbonated soda pop.
No Comments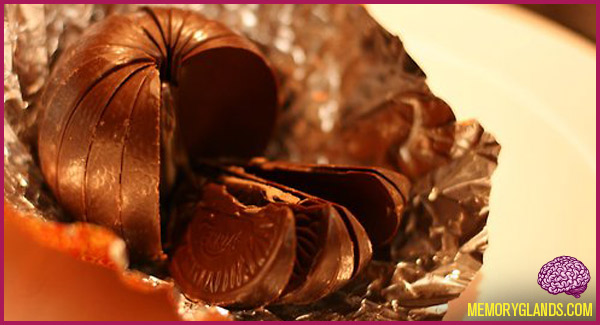 In 1923, Frank and Noel Terry joined the family business, Terry's of York. They revamped the company, and after opening the Art Deco-style factory The Chocolate Works in 1926, began launching new products. The first was the Chocolate Apple (1926), then the Chocolate Orange (1931), and finally Terry's All Gold (1936).
At the onset of World War II, confectionary production was immediately halted. The factory was taken over by F Hill's and Son's of Manchester as a shadow factory, to manufacture and repair aircraft propeller blades.
With the factory handed back to the company post-war, production was difficult due to continued rationing in the United Kingdom, and limited imports of raw cocoa. As a result, in 1954 production of the chocolate apple was phased out in favour of increased production of the chocolate orange.
In the North American market, where it has had a variety of importers over the years, it was briefly sold as a Tobler (maker of the Toblerone) product.
Since 2005, Chocolate Orange products have been manufactured near Jankowice, Poland.
5 Comments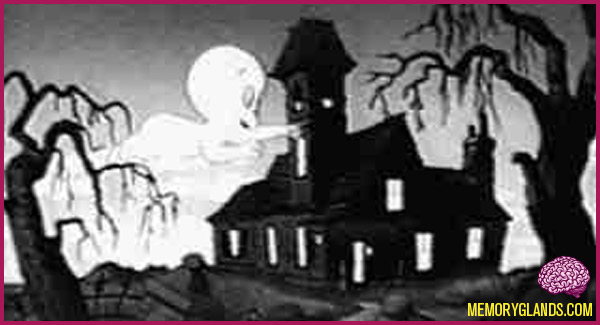 Casper the Friendly Ghost is the protagonist of the Famous Studios theatrical animated cartoon series of the same name. As his name indicates, he is a ghost, but is quite personable. According to the 1995 feature film Casper, his family name is McFadden, making his "full" name Casper McFadden.
1 Comment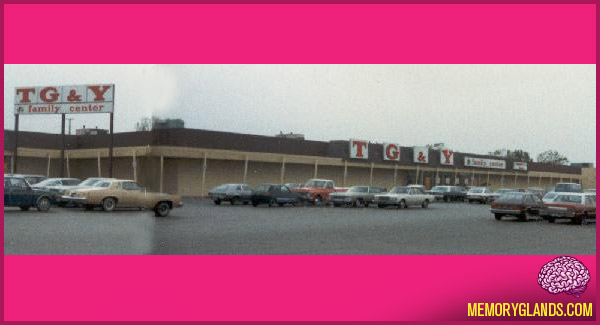 TG&Y was a five and dime, or variety store, chain in the United States. The chain was named for its three founders: Rawdon E. Tomlinson, Enoch L. "Les" Gosselin, and Raymond A. Young. The initials were ordered according to the age of the three, with Tomlinson being the oldest. Founded in 1935, the chain was headquartered in Oklahoma City. At its peak, there were more than 900 stores.
It was acquired by McCrory Stores in 1986, when it had about 720 stores. Shortly after McCrory's purchased TG&Y, that company cut over 8,000 employees and closed 205 stores, including 23 in its former home-state of Oklahoma. It did business under the TG&Y Family Center and later TG&Y Dollar and Aim for the Best and Dollar-T names as well.
TG&Y stores were firmly embedded in southern culture as modern-day general stores with a bit of everything, and often called by the irreverent monikers, "Turtles, Girdles and YoYos", "Toys, Goodies and Yummies" and "Toys, Gifts and YoYos". Near the end of its successful years, the chain used the advertising slogan, "Your best buy is at TG&Y."
In 2001, TG&Y filed bankruptcy and all stores were eventually closed.
4 Comments
| | | |
| --- | --- | --- |
| | | |