40's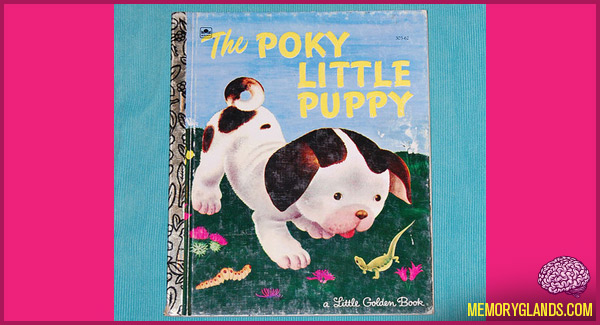 The Poky Little Puppy is the titular character and a children's book written by Texas author Janette Sebring Lowrey and illustrated by Gustaf Tenggren. It was first published in 1942 as one of the first 12 books in the Simon and Schuster series Little Golden Books. The copyright was renewed in 1970.
In the 1980s a short-lived plush Poky was released, but did not sell well.
As of 2001, it was the single all-time best-selling hardcover children's book in the US, having sold nearly 15 million copies. While the book has outsold many other famous books such as Dr. Seuss' Green Eggs and Ham, Lowrey herself (who also wrote stories about children in her home state of Texas) had remained in relative obscurity.
3 Comments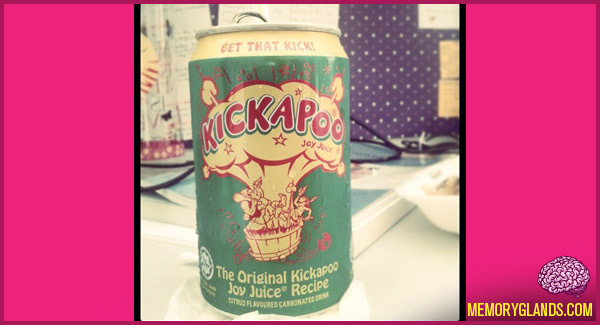 Kickapoo Joy Juice is a citrus-flavored soft drink brand owned by The Monarch Beverage Company. The name was originally introduced in Li'l Abner, a comic strip that ran from 1934 through 1977. Although Li'l Abner's Kickapoo Joy Juice was an alcoholic drink, the real world beverage is a lightly carbonated soda pop.
No Comments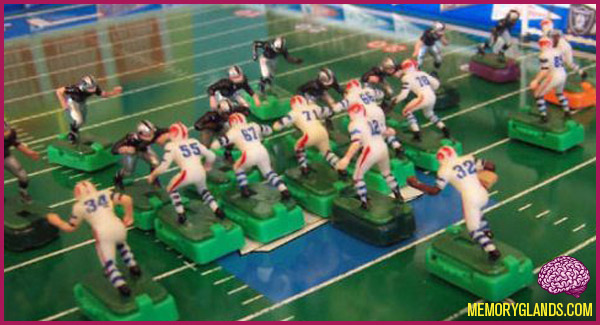 Electric football is a tabletop American football game played on a metal vibrating field.
In 1947, Norman Sas, owner of Tudor Metal Products and Tudor Games, created electric football using a vibrating car race game made by Tudor as the base for the game technology. Electric football was an immediate hit. More than 40 million of the games have been sold since its creation, and new editions are sold each year.
Video games of football have supplanted electric football in popularity partly because the game did not live up to its potential. The game lacks procedures and game structure. However, electric football still thrives and has also benefited from technological progress. Players became more realistic in sculpting and appearance but there has been very limited advancement in the game play.
Miggle and the NFL stopped the working agreement around 2007. Generic players are sold now. Miggle sells pre-painted players from 18 college teams, including home and away jerseys. However as of December 2011, the Miggle website did not list any pre-painted college teams. Some were found on eBay. A new Rose Bowl board was sold but it is unclear what teams are offered. Leagues, clubs and tournaments continue to play the game. The Electric Football League, headquartered in Highland Park, Illinois, held its 17th annual Official Electric Football Super Bowl & Convention in January 2011, in Columbus, Ohio. Jamel Goodloe (Auburn Tigers) was crowned national champion, as he beat Ken Allen in the championship game. Both players hail from the Michigan-based Great Lakes Electric Football League (GLEFL).
1 Comment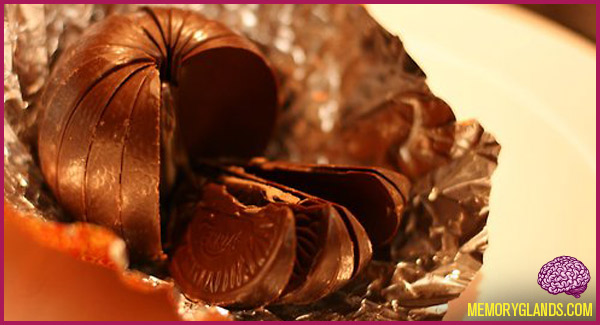 In 1923, Frank and Noel Terry joined the family business, Terry's of York. They revamped the company, and after opening the Art Deco-style factory The Chocolate Works in 1926, began launching new products. The first was the Chocolate Apple (1926), then the Chocolate Orange (1931), and finally Terry's All Gold (1936).
At the onset of World War II, confectionary production was immediately halted. The factory was taken over by F Hill's and Son's of Manchester as a shadow factory, to manufacture and repair aircraft propeller blades.
With the factory handed back to the company post-war, production was difficult due to continued rationing in the United Kingdom, and limited imports of raw cocoa. As a result, in 1954 production of the chocolate apple was phased out in favour of increased production of the chocolate orange.
In the North American market, where it has had a variety of importers over the years, it was briefly sold as a Tobler (maker of the Toblerone) product.
Since 2005, Chocolate Orange products have been manufactured near Jankowice, Poland.
5 Comments
| | | |
| --- | --- | --- |
| | | |