Drinks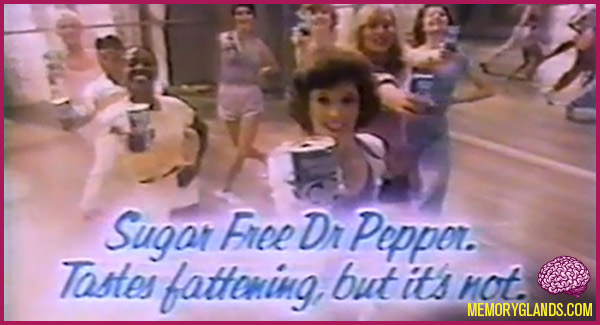 Dietetic Dr Pepper was introduced in 1962 (cans) and 1963 (bottles). Sales were slow partly due to the public misconception that the drink was for diabetics, and in 1966, the company renamed the product Sugar Free Dr Pepper. The name was changed to Diet Dr Pepper in 1987. In 1991, Diet Dr Pepper was reformulated to use aspartame, according to Cadbury Schweppes. Diet Dr Pepper, after posting a 6.4% gain in sales volume, became the 10th best-selling soda in 2006 according to Beverage Digest magazine. From 1991 to 2006, the beverage was marketed using the slogan "Diet Dr Pepper tastes more like Regular Dr Pepper." In 2006, a new marketing campaign was launched comparing the taste of Diet Dr Pepper to desserts instead of regular Dr Pepper with the slogan "There's nothing diet about it."
No Comments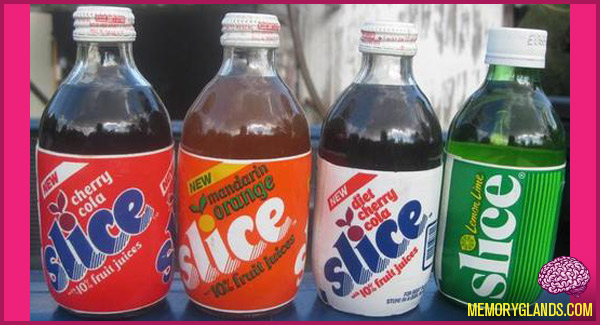 Slice is a line of fruit-flavored soft drinks manufactured by PepsiCo and introduced in 1984, with the lemon-lime flavor replacing Teem. Varieties of Slice have included apple, fruit punch, grape, passionfruit, peach glaze, Mandarin orange, pineapple, strawberry, Cherry Cola, "Red", Cherry-Lime, and Dr Slice. Until 1994, the drink contained 10% fruit juice.
The original design of the can was a solid color related to the flavor of the drink. These were replaced in 1994 with black cans that featured colorful bursts (once again, related to the flavor of the drink), along with slicker graphics. In 1997, the cans became blue with color-coordinated swirls. The original orange flavor was reformulated around this time with the new slogan, "It's orange, only twisted." Orange Slice has since been changed back to its original flavor.
In the summer of 2000, lemon-lime Slice was replaced in most markets by Sierra Mist, which became a national brand in 2003. The rest of the Slice line was replaced in most markets by Tropicana Twister Soda in the summer of 2005, although the Dr. Slice variety can still be found in some fountains. Click here to watch a commercial »
2 Comments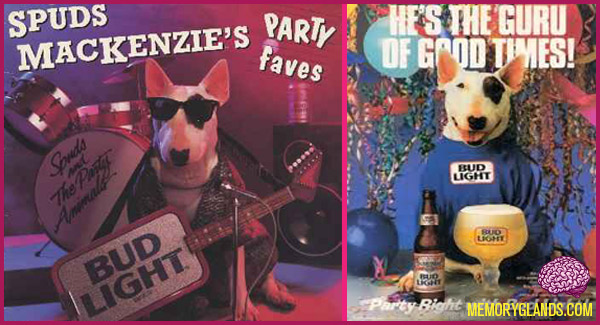 Spuds MacKenzie was a fictional dog character created for use in an advertising campaign marketing Bud Light beer in the late 1980s. The dog first showed up in a Bud Light Super Bowl XXI ad in 1987. During the height of his popularity, large amounts of Spuds merchandise was available, such as plush toys and t-shirts.
The dog, a Bull Terrier, existed not without his share of controversy. Shortly after Spuds' rise to fame it was learned that the dog, who was portrayed as male in the commercials, was actually female. The ads were also the subject of attacks and calls for censorship by temperance-oriented groups. In 1992, the Center for Science in the Public Interest, along with Mothers Against Drunk Driving, charged that Anheuser-Busch was pitching the dog to children. Although the Federal Trade Commission found no evidence to support that allegation, the ads were dropped.
The dog's real name was Honey Tree Evil Eye (October 7, 1983 – May 31, 1993). She died of kidney failure in North Riverside, Illinois. Click here to watch a commercial »
2 Comments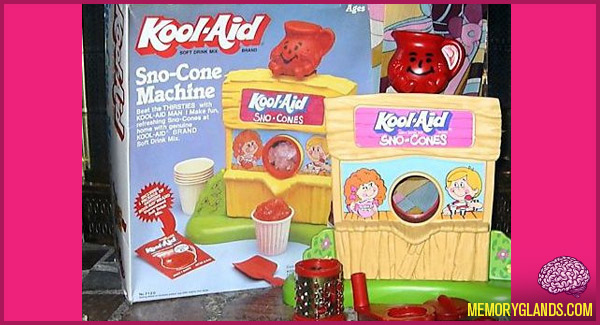 It's all fun and games until someone's hand gets stuck in the ice chipper.
3 Comments