Drinks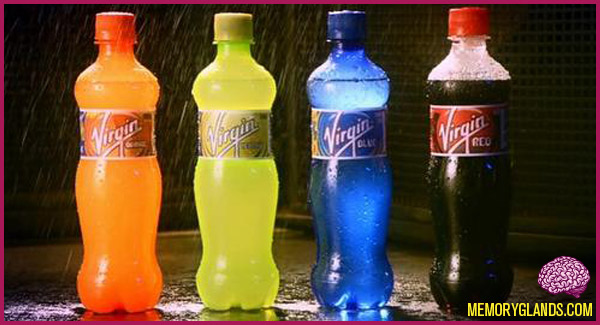 Virgin Cola was set up during the early 1990s in conjunction with Cott, a Canadian company that specialises in bottling own-label drinks. Cott was looking for a major international brand that could have global appeal.
Virgin Cola agreed a distribution deal with British supermarket retailer Tesco shortly after their launch in 1994.
From 1996, the 500ml bottles were marketed as "The Pammy", as their curves were designed to resemble Pamela Anderson who was at the height of her popularity in the UK at the time.It went on to be launched in France, Belgium and South Africa.
In 1998, Branson himself attended the USA launch of Virgin Cola, driving a tank into New York City's Times Square as part of the launch. It subsequently agreed distribution channels with US retailers such as Target. Virgin Drinks USA, the company dealing in Virgin Cola's US market closed in April 2001, having managed to establish just a 0.5% share of the market by volume.
No Comments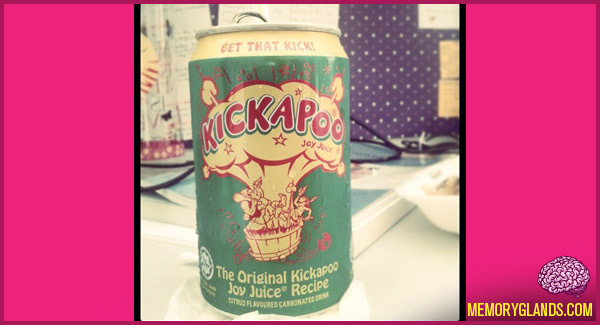 Kickapoo Joy Juice is a citrus-flavored soft drink brand owned by The Monarch Beverage Company. The name was originally introduced in Li'l Abner, a comic strip that ran from 1934 through 1977. Although Li'l Abner's Kickapoo Joy Juice was an alcoholic drink, the real world beverage is a lightly carbonated soda pop.
No Comments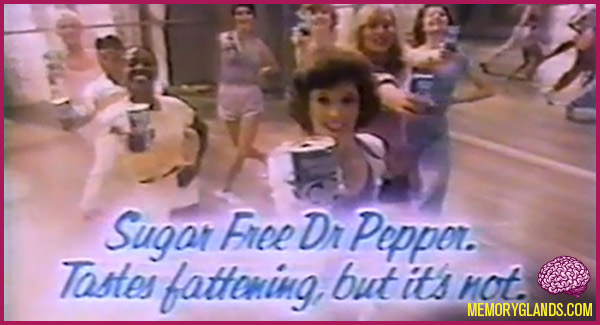 Dietetic Dr Pepper was introduced in 1962 (cans) and 1963 (bottles). Sales were slow partly due to the public misconception that the drink was for diabetics, and in 1966, the company renamed the product Sugar Free Dr Pepper. The name was changed to Diet Dr Pepper in 1987. In 1991, Diet Dr Pepper was reformulated to use aspartame, according to Cadbury Schweppes. Diet Dr Pepper, after posting a 6.4% gain in sales volume, became the 10th best-selling soda in 2006 according to Beverage Digest magazine. From 1991 to 2006, the beverage was marketed using the slogan "Diet Dr Pepper tastes more like Regular Dr Pepper." In 2006, a new marketing campaign was launched comparing the taste of Diet Dr Pepper to desserts instead of regular Dr Pepper with the slogan "There's nothing diet about it."
No Comments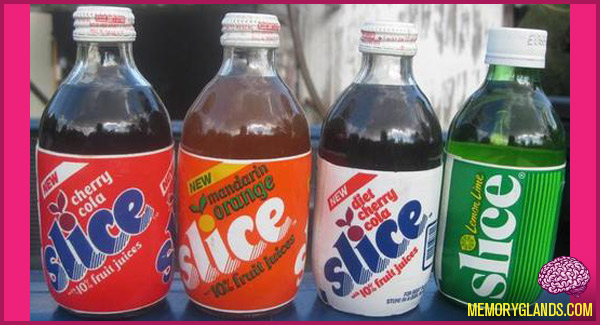 Slice is a line of fruit-flavored soft drinks manufactured by PepsiCo and introduced in 1984, with the lemon-lime flavor replacing Teem. Varieties of Slice have included apple, fruit punch, grape, passionfruit, peach glaze, Mandarin orange, pineapple, strawberry, Cherry Cola, "Red", Cherry-Lime, and Dr Slice. Until 1994, the drink contained 10% fruit juice.
The original design of the can was a solid color related to the flavor of the drink. These were replaced in 1994 with black cans that featured colorful bursts (once again, related to the flavor of the drink), along with slicker graphics. In 1997, the cans became blue with color-coordinated swirls. The original orange flavor was reformulated around this time with the new slogan, "It's orange, only twisted." Orange Slice has since been changed back to its original flavor.
In the summer of 2000, lemon-lime Slice was replaced in most markets by Sierra Mist, which became a national brand in 2003. The rest of the Slice line was replaced in most markets by Tropicana Twister Soda in the summer of 2005, although the Dr. Slice variety can still be found in some fountains. Click here to watch a commercial »
2 Comments
| | | |
| --- | --- | --- |
| | | |