02.19.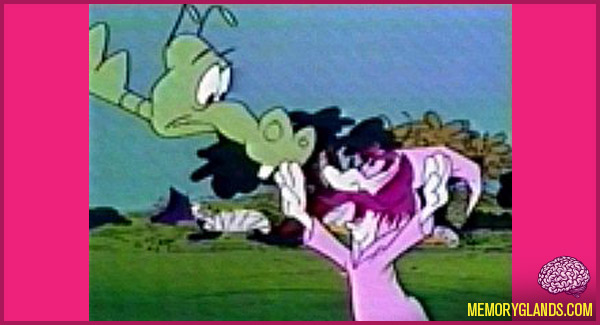 Here Comes the Grump is an animated cartoon series produced by DePatie-Freleng Enterprises and aired on NBC from 1969 to 1970.
The series was broadcasted by NBC from September 6, 1969 to December 27, 1969. NBC continued to air reruns until December 28, 1970.
The series lasted one season and was rerun, the most recent the airing on the Sci-Fi Channel in the mid 1990s. The complete series was released on DVD on January 31, 2006.
The series was called Ahi viene cascarrabias in Spanish and was in retransmitted into the 1980s by Televisa. It was "Grump, o feiticeiro trapalhão" in Brazilian Portuguese and was in retransmitted until 1993 by Rede Globo.
As to Merchandise – A "Here Comes the Grump" Halloween mask was produced by the Ben Cooper Costume Company Inc for the 1969 holiday season.
1 Comment