07.27.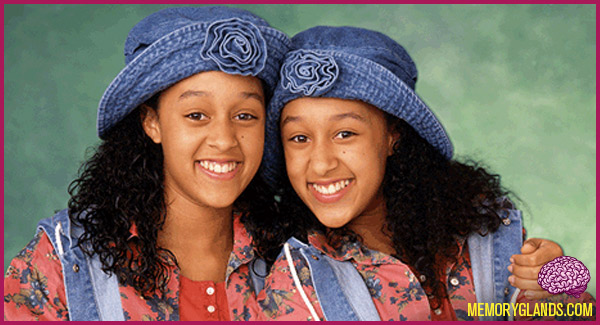 Sister, Sister is an Emmy Award-winning American television sitcom about identical twin girls Tia Landry and Tamera Campbell (Tia and Tamera Mowry), who were separated and adopted at birth, when one day they come face-to-face after 14 years apart.
The series starred twin sisters Tia and Tamera Mowry, along with Jackee Harry, Marques Houston and Tim Reid, with RonReaco Lee and Deon Richmond joining the cast in the fifth season.
The series ran from April 1, 1994 to June 14, 1995 on ABC, was canceled by the network after the 1994–95 season, reportedly due to low adult viewership (though the series was among the top-rated network shows among pre-teen and teen audiences) and then picked up by The WB and aired on that network from September 5, 1995 and ran until May 23, 1999.
No Comments