Halloween Candy: Mallo Cups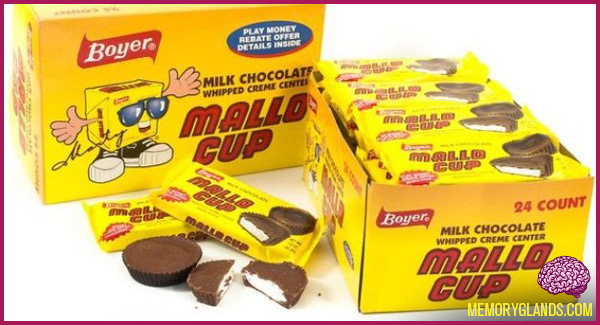 Founded by brothers Bill and Bob Boyer in 1936, the company initially produced nut raisin clusters and homemade fudge. The brothers started their business selling door to door.
After those early forays into the candy business, Boyer became notable in the late 1930s for Mallo Cups, a cup-shaped candy consisting of a whipped marshmallow creme center covered with chocolate.
No Comments