Cartoon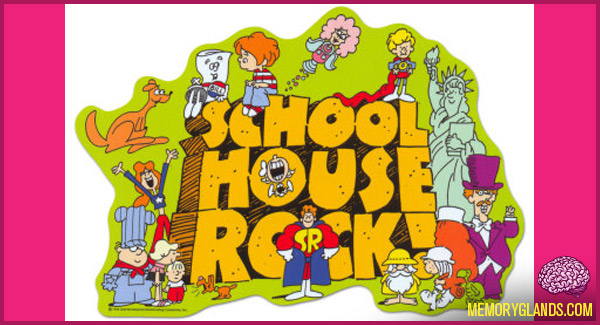 Schoolhouse Rock! is an American series of animated musical educational short films that aired during the Saturday morning children's programming on the U.S. television network ABC. The topics covered included grammar, science, economics, history, mathematics, and civics. The series' original run lasted from 1973 to 1985, and was later revived with both old and new episodes airing from 1993 to 1999. Additional episodes were produced as recently as 2009 for direct-to-video release. Click here to watch a video of Conjunction Junction »
No Comments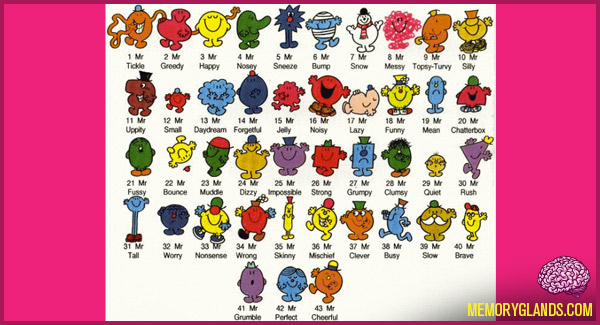 Mr. Men is a series of 48 children's books by Roger Hargreaves commencing in 1971. Two of these books were not published in English. The series features characters with names such as Mr. Tickle and Mr. Happy who have personalities based on their names. From 1981, an accompanying series of 42 Little Miss books by the same author, but with female characters, were published, although nine of them were not published in English. After Hargreaves's death in 1988, his son Adam Hargreaves began writing and illustrating new stories, including four characters that R. Hargreaves had developed before his death. Click here to see an animated short with Mr. Tickle »
2 Comments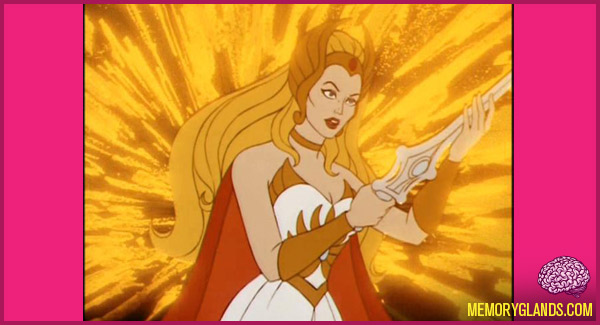 She-Ra – Princess of Power is an American animated television series produced in 1985 by Filmation. It is a spinoff of Filmation's highly successful He-Man and the Masters of the Universe series, aimed primarily at a young girls' audience to counter-balance the latter show's popularity with boys. As was the case with its predecessor, the show was based on a toy line by Mattel (titled Princess of Power, itself a spin-off from Mattel's Masters of the Universe line) and was produced with financial backing from Mattel to promote the toys. The show follows the adventures of She-Ra, He-Man's twin sister, who is leading a group of freedom fighters known as the Great Rebellion in the hope of freeing their homeworld of Etheria from the tyrannical rule of Hordak and the Evil Horde. She-Ra makes her début in He-Man and She-Ra: The Secret of the Sword, a full length animated movie that was created by compiling together the first five episodes of the-then forthcoming syndicated series: "Into Etheria", "Beast Island", "She-Ra Unchained", "Reunions" and "Battle For Bright Moon". The series premiered in 1985 and was cancelled in 1986, after 2 seasons and 93 episodes. Click here to watch the intro to She-Ra »
3 Comments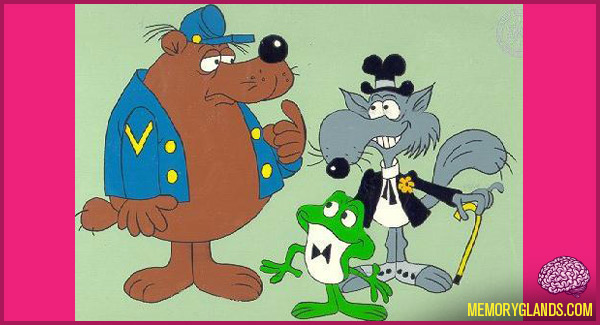 Hoppity Hooper was an animated television series produced by Jay Ward in 1964, originally broadcast on ABC (1964-67), originally co-sponsored by General Mills and Topper Toys, and later syndicated under the title Uncle Waldo's Cartoon Show.
The first two episodes were actually produced in 1960, and featured Alan Reed as Fillmore. The series wasn't picked up for broadcast until September 1964, and by that time Reed was unavailable, because of his commitment with another ABC animated TV series, The Flintstones, as the voice of Fred Flintstone. Therefore, Bill Scott was named to do the voice of Fillmore. Click here to read more and watch a clip from the show »
2 Comments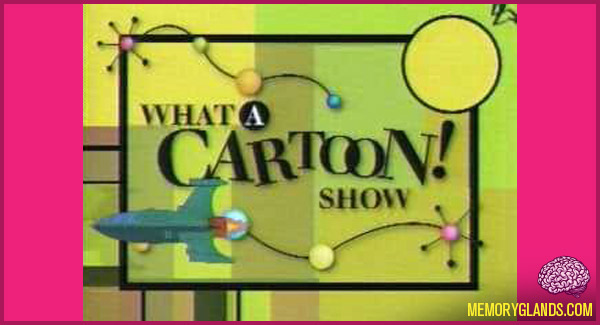 What a Cartoon! (promotionally known as World Premiere Toons, later known as The What a Cartoon! Show and then, The Cartoon Cartoon Show), was an American animation showcase project created by Fred Seibert for Hanna-Barbera Cartoons to be run on Cartoon Network. The project consisted of 48 short cartoons, intended to return creative power to animators and artists, by recreating the atmospheres that spawned the great cartoon characters of the mid-20th century. Each of 48 short cartoons mirrored the structure of a theatrical cartoon, with each film being based on an original storyboard drawn and written by its artist or creator.
The shorts from the project first aired on February 20, 1995 and promoted as World Premiere Toons. During the original run of the shorts the series was retitled as The What a Cartoon! Show until the final short aired November 28, 1997. The project served as the launching point for multiple successful Cartoon Network series, including Dexter's Laboratory, Johnny Bravo, Cow and Chicken, I Am Weasel, The Powerpuff Girls, and Courage the Cowardly Dog. The series is influential for birthing a slew of original Cartoon Network hits and helping to revive television animation in the 1990s. Click here to see a click from Godfrey and Zeek on What A Cartoon! »
1 Comment