07.28.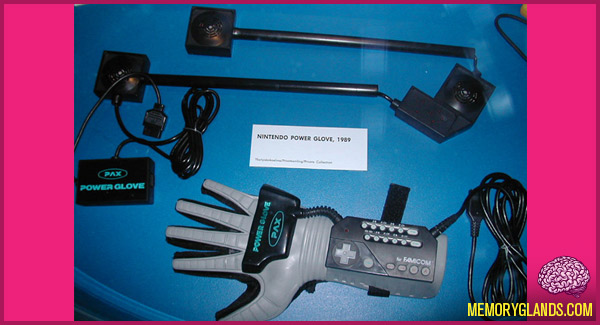 The Power Glove is a controller accessory for the Nintendo Entertainment System, and the first peripheral interface controller to recreate human hand movements on a television or computer screen in real time.
The Power Glove sold over 100,000 units in the U.S. since its release in 1989. Its gross sales totaled $88 million. The games that were especially made for the Power Glove sold poorly and the Power Glove itself was a critical and commercial failure.
The Power Glove was prominently shown off in the Nintendo-produced film The Wizard, memorably wielded by antagonist Lucas Barton (Jackey Vinson), whose smug boast, "I love the Power Glove. It's so bad!" became an internet meme years later.
No Comments