09.08.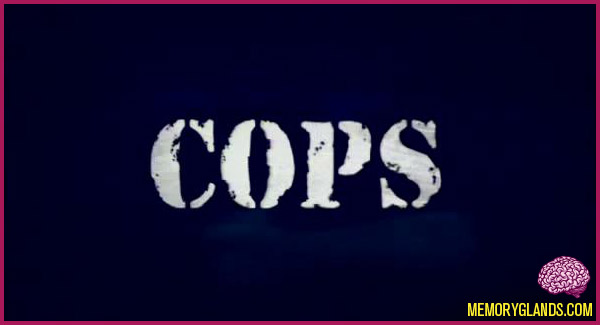 COPS is an American reality television series that follows police officers, constables, and sheriff's deputies during patrols and other police activities. It is one of the longest-running television programs in the United States and in May 2011 became longest-running show on Fox with the announcement that America's Most Wanted was being cancelled after 23 years.
Created by John Langley and Malcolm Barbour, it premiered on March 11, 1989, and has aired 970 episodes as of June 18, 2011. It won the American Television Award in 1993 and has earned four Emmy nominations. COPS begins its 24th season in 2011. The series is currently one of only two remaining first-run prime-time programs airing on Saturday nights on the four major U.S. broadcast television networks along with CBS's 48 Hours Mystery.
COPS is broadcast by Fox (with repeats from earlier seasons syndicated to local television stations and other cable networks, including truTV (formerly CourtTV) and G4), and follows the activities of police officers by embedding camera crews with police units. The show's formula follows the cinéma vérité convention, with no narration or scripted dialog, depending entirely on the commentary of the officers and on the actions of the people with whom they come into contact.
The show has followed officers in 140 different cities in the United States and in Hong Kong, London, and the former Soviet Union. Each episode is approximately 22 minutes in length and typically consists of three segments, with each segment being one or two self-contained police incidents.
The show is well known for its theme song, "Bad Boys", performed by reggae group Inner Circle, that you will hear in the video below.
2 Comments