07.14.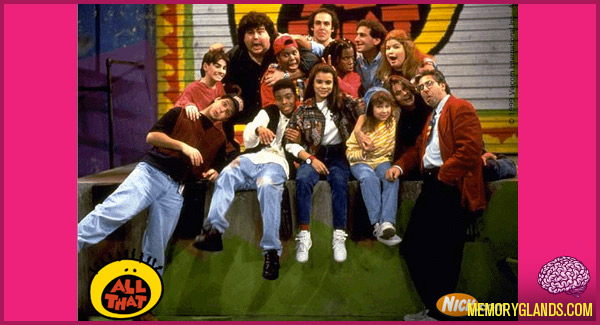 All That is an American live-action, sketch comedy-variety show that aired on the Nickelodeon cable television network featuring short comedic sketches and weekly musical guests. The theme song for All That was performed by TLC. Early episodes were taped at the closed Nickelodeon Studios at Universal Orlando, but then moved to Hollywood at the Nickelodeon On Sunset theater (formerly the Aquarius Theatre), where shows like The Amanda Show, Kenan & Kel, and Drake & Josh were also filmed.
All That first aired on April 16, 1994, as a "sneak peek" and debuted as a regular series on December 24, 1994. It was successfully broadcast internationally, in countries such as the United Kingdom, Australia, India, Japan, Spain and Canada.
All That lasted 10 seasons before it was canceled in 2005. The last episode aired on October 22, 2005 on the Nickelodeon network. The show started out in the SNICK block until 2004, when the network converted the SNICK timeslot into a second night for TEENick.
3 Comments