07.14.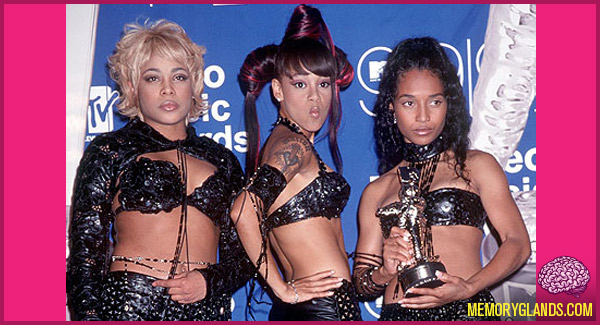 TLC is an American musical trio whose repertoire spanned R&B, hip-hop, soul, funk, and new jack swing.
Originally consisting of Tionne "T-Boz" Watkins, rapper-singer Lisa "Left Eye" Lopes, and singer Rozonda "Chilli" Thomas, they found unprecedented success in the 1990s not only as a musical supergroup but also for an extensive series of high profiled spats with the law, each other, and with their record label—all of which, helped to solidify them as one of the definitive recording acts to emerge during the aforementioned time span. Initially, the group achieved commercial success following the release of their debut album Ooooooohhh…On the TLC Tip, but it was the release of their second studio album, CrazySexyCool that elevated them to superstar status. They released four multi-platinum studio albums before going on hiatus due to the death of Left Eye in Honduras in 2002.
Billboard magazine ranked the group as one of the greatest musical trios of all time. Between 1992 and 2003 the band accumulated ten top ten singles, four number one singles, four multi-platinum albums, and four Grammy Awards. They are also one of the few musical acts to have recorded two signature songs, "Waterfalls", and "No Scrubs," the both of which dominated the Billboard Hot 100 for several consecutive weeks. At the end of 1999, the band was ranked as the seventh most successful act of the 1990s by Billboard magazine. In 2008, the group was inducted into the All Time Hot 100 Artist Hall of Fame by the same magazine, at 56th place. They are also listed as one of the Top R&B/Hip Hop artists in the last 25 years at #25. Having sold an estimated 32 million albums and 20 million singles worldwide, they are one of the best selling female groups of all time.
No Comments