07.14.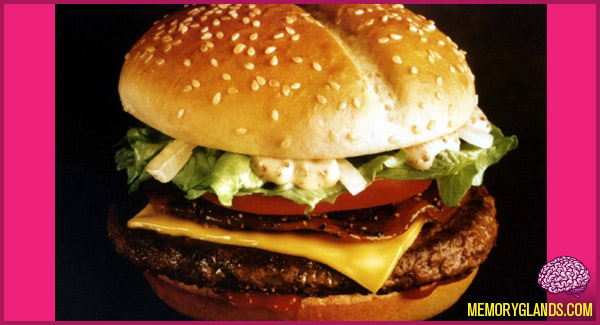 The Arch Deluxe was a signature hamburger sold by McDonald's in 1996 and marketed specifically to adults. It was soon discontinued after failing to become popular despite a massive marketing campaign and now is considered one of the most expensive flops of all time.
The Arch Deluxe was a quarter pound of beef, on a split-top potato flour sesame seed bun topped with a circular piece of peppered bacon, leaf lettuce, tomato, American cheese, onions, ketchup, and a "secret" mustard and mayonnaise sauce.
McDonald's hired Fallon McElligott, a Minneapolis-based advertising agency known for unconventional work, for its staggering $100 million ad campaign. Arch Deluxe ads were notable in that, unlike other fast-food ads, they did not really talk about the quality of the food. They primarily consisted of young children who would look at the seemingly complex burger and say "I don't get it", or "I don't understand what the big deal is." Some would even call the burger "yucky" or complain that "you don't even get a toy with that!" This line of indirect rebel advertising was very similar to The Coca-Cola Company's marketing for OK Soda two years before, which was also a flop. Steve Burns, who would later host the Nickelodeon children's show Blue's Clues, performed the voice-over for at least one of the commercials in the series.
McDonald's widely distributed coupons allowing the purchase of the otherwise expensive Arch Deluxe for only $1.00.
When studies showed that its first set of advertising was unsuccessful, and was possibly even hurting its existing branding, it switched to a more conventional McDonald's-style commercial, featuring Ronald McDonald doing adult activities, such as playing golf and dancing at a night club.
It is estimated that McDonald's spent over $300 million on the research, production, and marketing for the Arch Deluxe. The company recently stated that some of its initial research into adult marketing was recycled in the recent development of its successful line of salads.
2 Comments