09.05.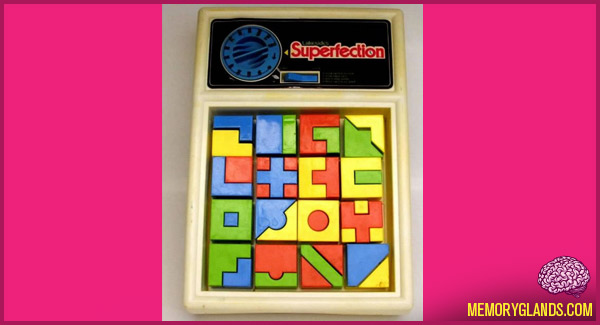 Released in 1975, the object Superfection is to pair geometric forms and then place the composite piece into the pop-up tray in the least amount of time. The pop-up tray is a 4×4 grid.
To start, mix and scatter the geometric shapes making sure that matched pairs are not together. Then turn the timer on and try to match the forms into pairs placing each completed pair on the pop-up tray.
When finished press the timer to stop it. However much time you have left is your score. If you fail to get all of the pairs collected the pop-up tray will pop-up throwing all the pieces out and giving you no score for the round.
2 Comments