Game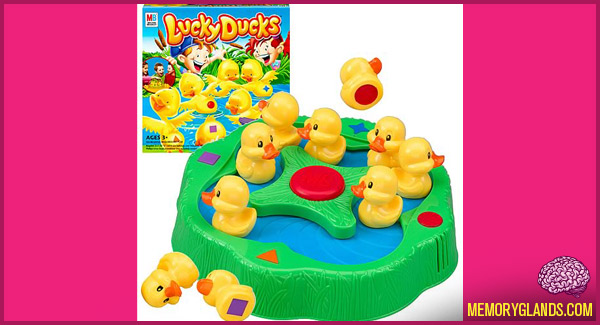 First introduced in 1995, Lucky Ducks consists of twelve yellow duckies that swim round and round in their very own pond. They're all hoping you'll take them home to their little nests. Pick a duck. Look underneath to see if its color matches your nest. Be first to find your three matching color duckies and you win
2 Comments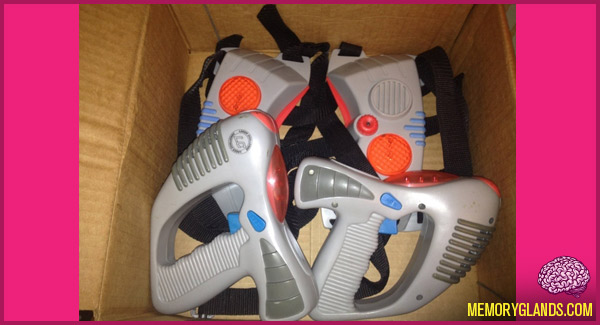 Laser tag is a team or individual sport or recreational activity where players attempt to score points by tagging targets, typically with a hand-held infrared-emitting targeting device. Infrared-sensitive targets are commonly worn by each player and are sometimes integrated within the arena in which the game is played. Since its birth in 1984, with the release of the Star Trek Electronic Phasers toy manufactured by the South Bend Electronics brand of Milton Bradley, laser tag has evolved into both indoor and outdoor styles of play, and may include simulations of combat, role play-style games, or competitive sporting events including tactical configurations and precise game goals.
Laser tag is popular with a wide range of ages. When compared to paintball, laser tag is painless because it uses no physical projectiles, and indoor versions may be considered less physically demanding because most indoor venues prohibit running or roughhousing.
No Comments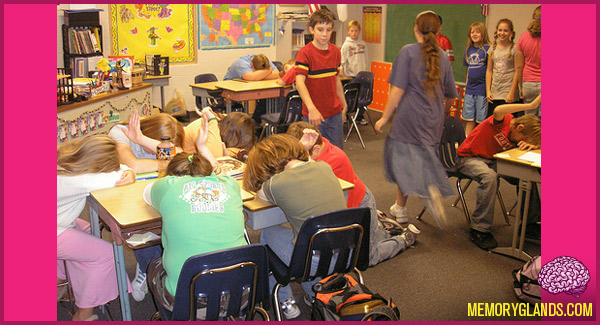 Seven Up (sometimes called "Heads Up, Seven Up", "Heads Up, Thumbs Up", "Thumbs Up, Seven Up", or "Heads Down, Thumbs Up") is a traditional children's game that is played in primary school. The goal is for each selected participant to correctly guess the person who pressed down his or her thumb. It takes a minimum of 14 children to play the game in its truest sense, but if there is a smaller group to start with, fewer than seven can be picked at the start. The game was known prior to 1859, where it was referred to as "seven up" in the Mark Twain story River Intelligence.
The game is often used by teachers as a relatively quiet indoor pastime for schoolchildren when they cannot go outside to play at recess or lunchtime due to rainy or other inclement weather.
3 Comments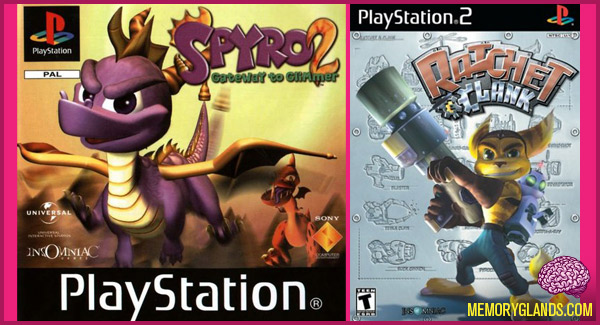 Here are two reasons I wish I had a PlayStation 3 instead of an XBox 360. I loved both of these series back when I had a PS1 & PS2. Which game did you like more?
1 Comment