08.12.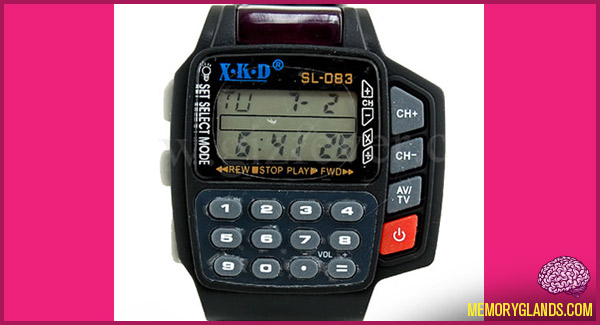 The multimedia remote control watch was cool, sleek, and attracted mad bitches. What? The remote control watch did the complete opposite? My bad! Apparently it gave computer geeks even more pimples and fat rolls due to increased laziness.
It could control volume, change channels and power ON/ OFF TV, VCR, DVD (Supported various brand like Sony, Panasonic, Hitachi, Philips, Toshiba, Pioneer, RCA, NEC, Sanyo, GoldStar, SamSung, JinZheng….and more.)
The remote control distance could reach 3-5 meters.
2 Comments