04.13.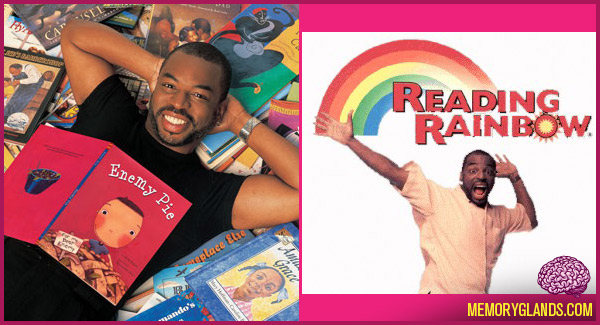 Reading Rainbow is an American children's television series aired by PBS from June 6, 1983 until August 28, 2009 that encouraged reading among children. The award-winning series garnered over 200 broadcast awards, including scores of Emmy Awards, many for "Outstanding Children's Series."
Each episode centers on a theme from a book or other children's literature which is explored through a number of segments or stories. The show also provides book recommendations for kids to look for when they go to the library. It is the third-longest running children's series in PBS history, after Mister Rogers' Neighborhood and Sesame Street.
Reading Rainbow has won a Peabody Award and twenty-six Emmy Awards, ten of which were in the "Outstanding Children's Series" category.
Former executive producer LeVar Burton announced on his Twitter feed on March 19, 2010, that "Reading Rainbow 2.0 is in the works."
12 Comments