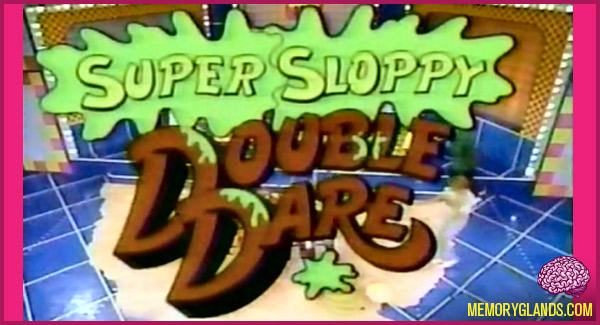 The format of Super Sloppy Double Dare copied that of the original program. Launched in 1987, it aired on the weekends on Nickelodeon. This incarnation featured a home viewer contest during physical challenges, with Summers taking a postcard from a large plastic box behind his lectern. The viewer would receive a prize if the team won the physical challenge, and a T-shirt (regardless of the outcome). This version was filmed at Unitel Studios in New York. Forty episodes were taped.
To compete with other children's game shows at the time, the format returned to the air (minus the home viewer contest) in January 1989 with the physical challenges and obstacle course mostly designed to make the biggest mess possible. This newly revamped Super Sloppy Double Dare filmed from WHYY's Forum Theatre for approximately the first 50 episodes, eventually to moving to Universal Studios in Florida to film the approximately 50 remaining episodes of this version. Both the Philadelphia and Orlando eras of the show aired in syndication. Many special "theme shows" were taped during the 1989 run, including "Salute to Baseball", "Backwards Day", "Marc vs. Harvey" (with guest host Jim J. Bullock), and many more. This was Nickelodeon's first production at Universal Studios. Click here to watch an episode »
1 Comment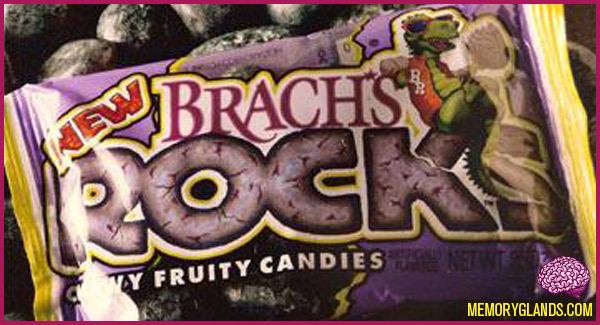 Brach's Rocks were a pebble-shaped candy introduced in 1992. They had the coloring and appearance of granite, with fruity, chewy centers. They were advertised in commercials by a dinosaur character named Rocky D, "Dinosaur Extraordinaire", who was shown popping them into his mouth. Rocky D wore sunglasses and a red jersey with the letters BR on it. Kids' love of dinosaurs was the inspiration for this character and candy. Laughing Dog developed the dinosaur character and the graphics. The package had transparent panels so those looking at the packages in a store could see the rocks inside.
Brach's Rocks were frequently advertised in Ren & Stimpy comics. Rocky D also appeared on TV. The commercials for Brach's Rocks were the first time Brach's advertised via television. Click here to watch the commercial »
No Comments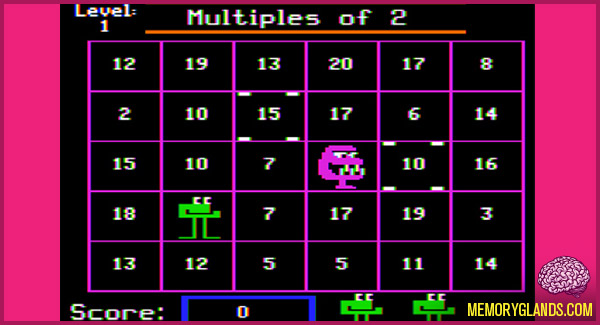 Number Munchers is an educational/edutainment computer game in the Munchers series produced by the Minnesota Educational Computing Consortium (MECC) for several operating systems. Designed to teach basic math skills, it was popular among American school children in the 1980s and 1990s and was the recipient of several awards. It was later replaced by Math Munchers in 1995. Click here to watch some gameplay action »
2 Comments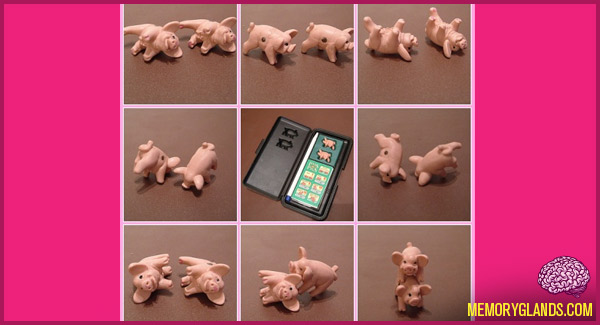 Pass the Pigs is a commercial version of the dice game, Pig. Pass the Pigs was originally published under the name Pig Mania!
3 Comments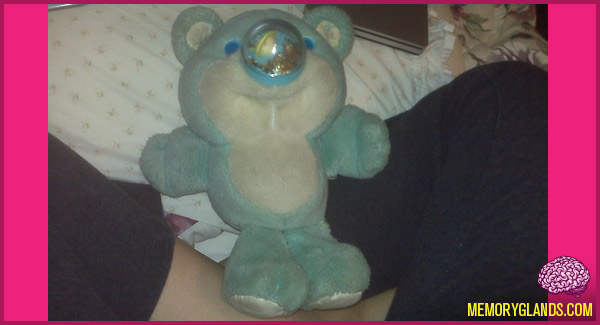 Nosy Bears were brightly colored teddy bears that had little globe noses with different things inside depending on the bear. If you squeezed the stomach, the globe would perform an activity. (i.e. a little car would run around a track, popcorn would pop). Click here to watch a commercial »
1 Comment
| | | |
| --- | --- | --- |
| | | |