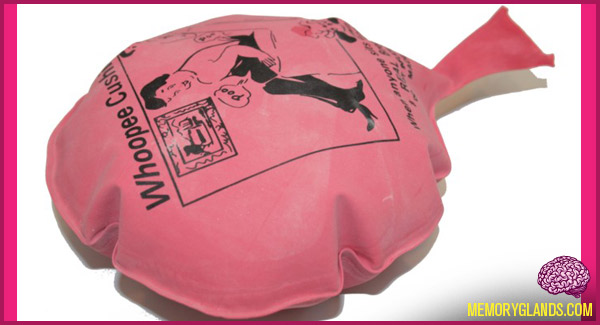 A Whoopee Cushion, also known as a poo-poo cushion and Razzberry Cushion, is a practical joke device, used in a form of flatulence humor, which produces a noise resembling a raspberry or human flatulence. It is made from two sheets of rubber that are glued together at the edges. There is a small opening with a flap at one end for air to enter and leave the cushion.
In the 1990s, a new era of technology allowed the production of self-inflating whoopee cushions (which use a springy foam to draw in more air) and remote-controlled whoopee cushions (electronic devices). In 2009, the world's largest production whoopie cushion called The Big Ripper was created by Redemption Plus.
5 Comments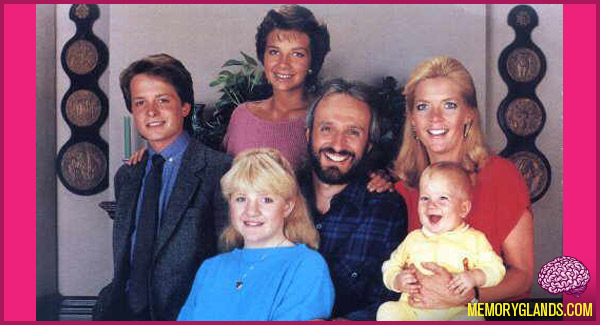 Family Ties is an American sitcom that aired on NBC for seven seasons, from 1982 to 1989. The sitcom reflected the move in the United States from the cultural liberalism of the 1960s and 1970s to the conservatism of the 1980s. This was particularly expressed through the relationship between young Republican Alex P. Keaton (Michael J. Fox) and his former-hippie parents, Elyse and Steven Keaton (Meredith Baxter-Birney and Michael Gross). The show won multiple awards, including three consecutive Emmy Awards for Michael J. Fox as Outstanding Lead Actor in a Comedy Series. Click here to see the intro to the show »
1 Comment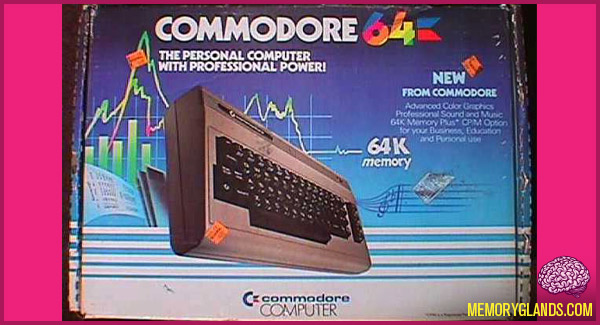 The Commodore 64 is an 8-bit home computer introduced by Commodore International in January 1982. Volume production started in the spring of 1982, with machines being released on to the market in August at a price of $595. Preceded by the Commodore VIC-20 and Commodore MAX Machine, the C64 features 64 kilobytes (65,536 bytes) of memory, hence the name, with sound and graphics performance that were superior to IBM-compatible computers of that time. It is commonly known as the C64 or C=64 (after the graphic logo on the case) and occasionally as the CBM 64 (for Commodore Business Machines), or VIC-64. It has also been affectionately nicknamed the "breadbox" and "bullnose" due to the shape and color of its initial casing. Click here to read more and watch a commercial from 1985 »
2 Comments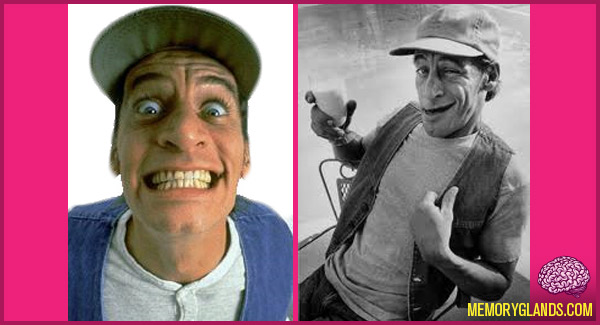 Ernest P. Worrell is a fictional character most principally portrayed by the late American actor Jim Varney in a series of television commercials, and later in a television series (Hey Vern, It's Ernest!) as well as a series of feature films. Ernest was created by the Nashville advertising agency Carden and Cherry and was used in various local television ad campaigns. Click here to read more and watch a commercial with Earnest »
1 Comment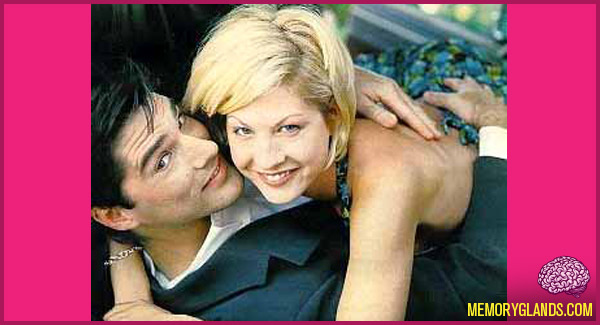 Dharma & Greg is an American television situation comedy. It starred Jenna Elfman and Thomas Gibson as Dharma and Greg Montgomery, a couple who married instantly on their first date despite being complete opposites. The series was co-produced by Chuck Lorre Productions, More-Medavoy Productions and 4 to 6 Foot Productions in association with 20th Century Fox Television for ABC. It aired from September 24, 1997, to April 30, 2002. The show's theme song was written and performed by composer Dennis C. Brown.
Created by executive producers Dottie Dartland and Chuck Lorre, the comedy took much of its inspiration from so-called culture-clash "fish out of water" situations. The show earned eight Golden Globe nominations, six Emmy Award nominations, and six Satellite Awards nominations. Elfman earned a Golden Globe in 1999 for Best Actress. Click here to watch a clip from the pilot »
No Comments