The Wonder Ball was a type of candy, sold in the United States by Nestlé and, later, the Frankford Candy & Chocolate Company.
A Wonder Ball was a spherical, thin shell of milk chocolate with candy inside, wrapped in foil, placed in a small box, and packaged with a collectible sticker. The product's slogan was "What's In the Wonder Ball?" Originally called Nestlé Magic Ball, the product used to contain small figurines of Disney characters, similar to the Kinder Surprise which retails in Europe and Canada. However, due to children who didn't think to break the ball before consuming, the product was withdrawn in 1997, after some children choked on the toys.
In April 2000, the Wonder Ball was re-released with candy in place of the toys. In 2004, the brand was sold to Frankford, which later discontinued manufacturing the Wonder Ball.
1 Comment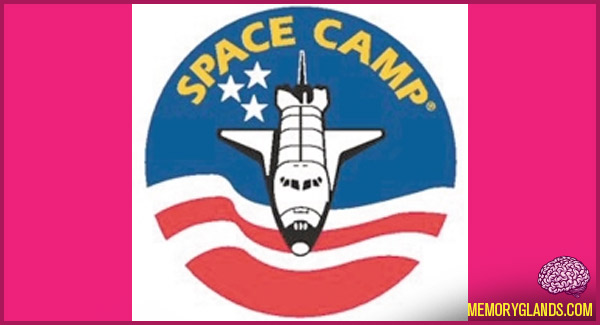 U.S. Space Camp is owned and operated by the Alabama Space Science Exhibit Commission d.b.a. U.S. Space & Rocket Center in Huntsville, Alabama. "Space Camp" refers to both the actual encampment and a family of related camp programs offered year-round by the facility. The camp provides residential and day camp educational programs for children in various age groups and adults. These programs include space oriented camp programs, aircraft themed Aviation Challenge camps, and outdoor oriented X-Camp programs, with the intent to promote science, engineering, aviation and exploration.
1 Comment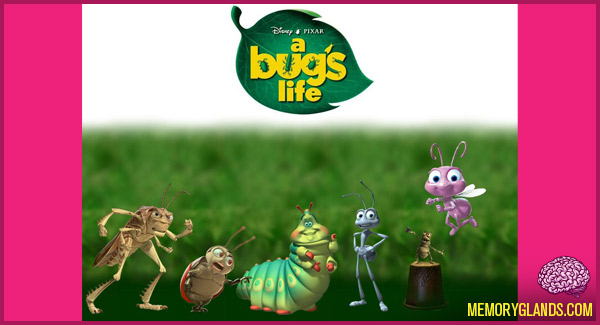 A Bug's Life (stylized a bug's life) is a 1998 American computer-animated comedy-adventure film produced by Pixar Animation Studios. Directed by John Lasseter and co-directed by Andrew Stanton, the film involves a misfit ant, Flik, who is looking for "tough warriors" to save his colony from greedy grasshoppers. Flik recruits a group of bugs that turn out to be an inept circus troupe. Randy Newman composed the music for the film, which stars the voices of Dave Foley, Kevin Spacey, Julia Louis-Dreyfus, Hayden Panettiere, David Hyde Pierce, Joe Ranft, Denis Leary, Jonathan Harris, Madeline Kahn, Bonnie Hunt, Brad Garrett, and Mike McShane.
The film is a retelling of Aesop's fable The Ant and the Grasshopper that is also a loose remake of Seven Samurai by Akira Kurosawa. Production began shortly after the release of Toy Story in 1995. The screenplay was penned by Stanton and comedy writers Donald McEnery and Bob Shaw. The ants in the film were re-designed to be more appealing, and Pixar's animation unit employed new technical innovations in computer animation. During production, the filmmakers became embroiled in a public feud with DreamWorks due to a similar film, Antz.
A Bug's Life was released to theaters on November 25, 1998 by Walt Disney Pictures and was a box office success, surpassing competition and grossing $363,398,565 in receipts. The film received positive reviews from film critics, who commended the storyline and animation. The film has been released multiple times on home video, and its first DVD release was the first wholly digital transfer of a feature film to a digital playback medium.
2 Comments