04.25.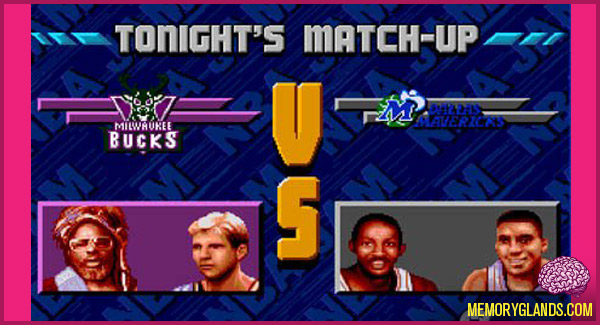 NBA Jam is a basketball arcade game developed by Midway in 1993. Any game where you can play basketball with a Mortal Combat character, the President, or George Clinton (above left) has to be the shit.
The release of NBA Jam gave rise to a new genre of sports games which were based around action-packed gameplay. The arcade version features team rosters from the 1992-93 NBA season and the console versions use rosters from the 1993-94 NBA season. More up-to-date ports were released for the Sega CD, Game Boy, and Game Gear later in 1994.
Midway did not secure the license to use Michael Jordan's name or likeness (as Jordan himself owns the rights to his name and likeness, and not the NBA), and as such he was not available as a player for the Chicago Bulls or any other team. Other notable absences from the home versions are Gary Payton and Shaquille O'Neal, the latter conspicuous considering his appearance on the arcade version as a member of the Orlando Magic. New Jersey Nets guard Dražen Petrović and Boston Celtics forward Reggie Lewis, both of whom died after the release of the Arcade version, were also removed from the home version.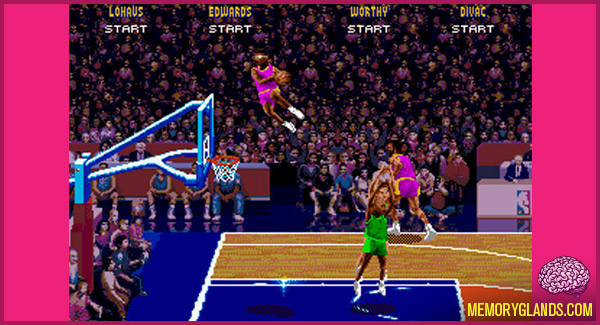 Heating up!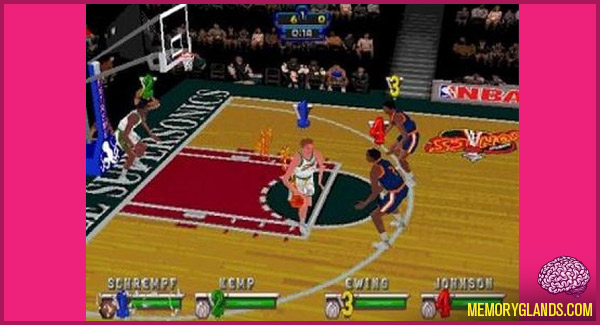 NBA Jam isn't complete without an appearing from Detlef Schrempf!
1 Comment