10.16.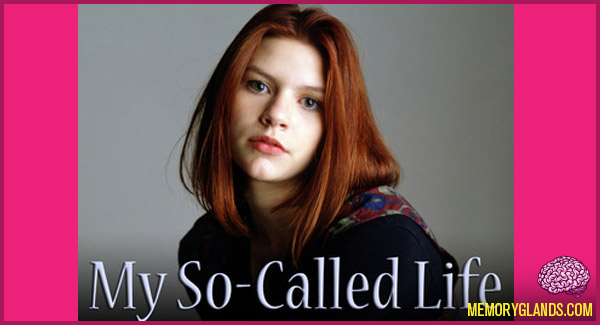 My So-Called Life is an American teen drama television series created by Winnie Holzman and produced by Edward Zwick and Marshall Herskovitz. It originally aired on ABC from August 25, 1994, to January 26, 1995 and was distributed by The Bedford Falls Company with ABC Productions. Set at the fictional Liberty High School, it follows the emotional travails of several teenagers, centering on the introspective and intelligent Angela Chase. The critically acclaimed but short-lived show ended in a cliffhanger with the expectation that it would be picked up for an additional season, but it was officially canceled on May 15, 1995.
The show was praised for its portrayal of adolescence and the commentary of its astute central character, Angela. My So-Called Life was named the second Best School Show of All Time by AOL TV. It placed No. 33 on Entertainment Weekly's "New Classics TV" list of shows from 1983 to 2008, and then, in 2012, at No. 9 in that magazine's "25 Best Cult TV Shows from the Past 25 Years".
In 2007, it was listed as one of Time magazine's "100 Best TV Shows of All-TIME", and TV Guide ranked the series number 16 on its 25 Top Cult Shows Ever list.
1 Comment