TV Show
01.02.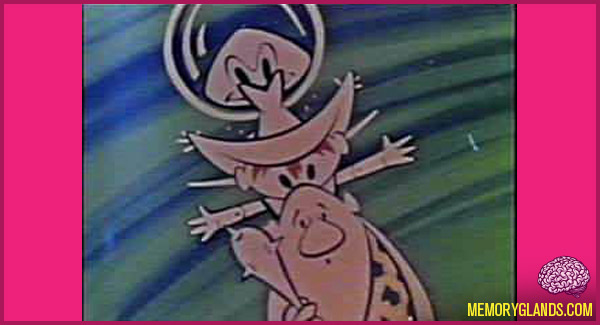 Colonel Bleep was the first color cartoon ever made for television. It was created by Robert D. Buchanan, and was filmed by Soundac of Miami. The show was originally syndicated in 1957 as a segment on Uncle Bill's TV Club. 104 episodes, of varying length of between three and six minutes each, were produced. Of these episodes, slightly fewer than half are known to survive today.
The show took place on the fictitious Zero Zero Island, where the Equator meets the Greenwich Meridian. There, Colonel Bleep, a futuristic extraterrestrial lifeform from the planet Futura, protected Earth with the help of his two deputies. Representing the present day was Squeek (a mute cowboy puppet boy), and representing the past was Scratch, a caveman of great physical strength who was awakened from a sleep of several thousand years by the atomic bombings of Hiroshima and Nagasaki, the same event that triggered Colonel Bleep's travels to earth. Colonel Bleep, like all of his fellow Futurans, could manipulate "futomic energy" in a variety of ways; for instance, to propel himself through space (inexplicably, on a unicycle), or as an offensive weapon. The amount of futomic energy Colonel Bleep could absorb at any given time was finite, and in several episodes he runs out of energy and becomes vulnerable.
1 Comment
12.31.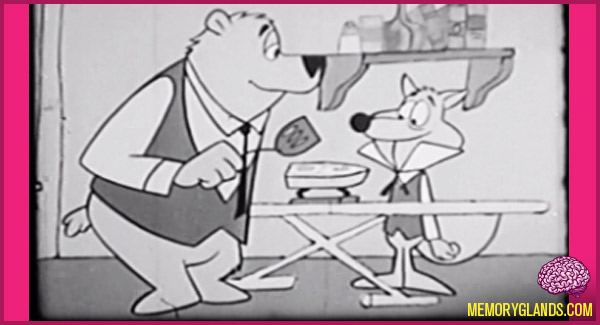 Calvin and the Colonel is an animated cartoon television series in 1961 about Colonel Montgomery J. Klaxon, a shrewd fox and Calvin T. Burnside, a dumb bear. Their lawyer was Oliver Wendell Clutch, who was a weasel (literally). The colonel lived with his wife Maggie Belle and her sister Sue, who did not trust the colonel at all. Colonel Klaxon was in the real estate business, but always tried get-rich-quick schemes with Calvin's unwitting help.
The series was an animated remake of Amos 'n' Andy [or, more or less, "Andy and The Kingfish"] and featured the voices of Freeman Gosden and Charles Correll from the radio series (in fact, several of the original radio scripts by Joe Connelly & Bob Mosher were adapted for this series). Using animals avoided the touchy racial issues which had led to the downfall of Amos 'n' Andy.
Because of low ratings, the show was cancelled after two months, but returned two months later to complete the first season contract (and to fulfill Lever Brothers' agreement to sponsor the program; they originally sustained The Amos 'n' Andy Show on radio during the 1940s). For a year afterward reruns were seen on Saturday mornings, and eventually syndicated through the 1960s. It was also adapted as a comic book by Dell Comics, and as such the first of two issues was the final installment in the company's extremely prolific (more than 1,300 issues published) Four Color anthology series.
A brief sequence from the show was seen on a television set in a 1966 episode of The Munsters ("A Visit From Johann"), which was also produced by Connelly and Mosher.
No Comments