TV Show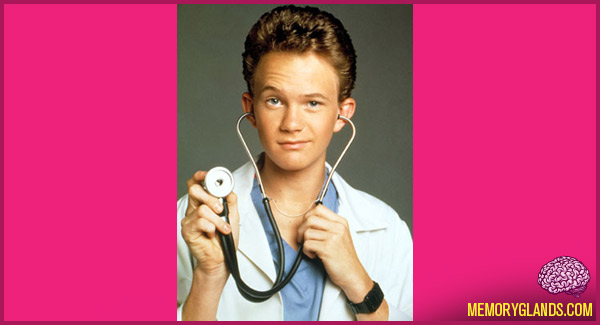 Doogie Howser, M.D. is an American television comedy-drama starring Neil Patrick Harris as a 16-year-old doctor who also faces the problems of being a normal teenager. Created by Steven Bochco, ABC aired the show from 1989 to 1993 for four seasons totaling 97 episodes. Click here to watch the opening »
2 Comments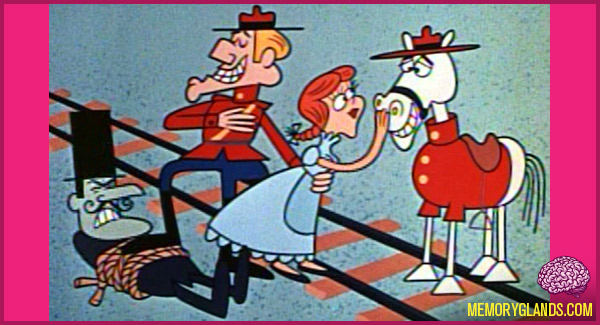 Dudley Do-Right is the eponymous hero of a segment on The Rocky and Bullwinkle Show which parodied early 20th century melodrama and silent film (by using only a piano as a musical background) in the form of the Northern genre. Dudley Do-Right was a dim-witted Canadian Mountie who was always trying to catch his nemesis Snidely Whiplash, more often succeeding by pure luck than anything else. He romantically pursued Nell Fenwick, the daughter of Inspector Fenwick, the head of the Mountie station. However, a running gag throughout the series was Nell's interest in his horse (called Horse), to the point that she scarcely noticed Dudley's interest. Click here to watch a clip from the show »
No Comments
Coach is an American television sitcom that aired for nine seasons on ABC from 1989 to 1997. The series starred Craig T. Nelson as Hayden Fox, head coach of the fictional Division I-A college football team, the Minnesota State University Screaming Eagles. The program also starred Jerry Van Dyke as Luther Van Dam and Bill Fagerbakke as Michael "Dauber" Dybinski, assistant coaches under Fox. The role of Hayden's girlfriend (and later, wife) Christine Armstrong, a television news anchor, was played by Shelley Fabares. Click here to listen to the opening theme »!
No Comments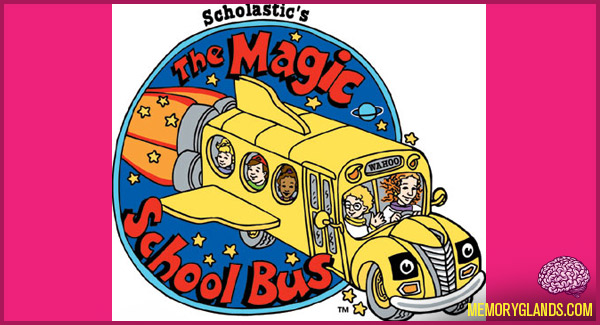 The Magic School Bus is an American Saturday morning animated television series based on the book series of the same name by Joanna Cole. It is notable for its use of celebrity talent and combining entertainment with an educational show, according to an article in Animation World Magazine by Annemarie Moody incorporating an interview with Executive Producer Deborah Forte. Broadcasting & Cable said the show was "among the highest-rated PBS shows for school-age children." The show is also the longest running children's science television series program to date. In 1994, The Magic School Bus concept was made into an animated series of the same name by Scholastic Studios (USA), and premiered on September 10, 1994. Click here to watch the intro »
3 Comments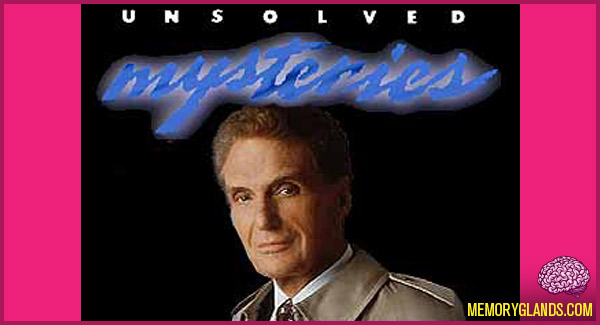 Unsolved Mysteries is an American television program, hosted by Robert Stack, from 1987 until 2002, and later by Dennis Farina, starting in 2008.
Unsolved Mysteries uses a documentary format profiling real-life mysteries and features reenactments of unsolved crimes, missing persons, conspiracy theories and unexplained paranormal phenomena (alien abductions, ghosts, UFOs, and "secret history" theories). Click here to watch a video »
3 Comments