Photo
03.02.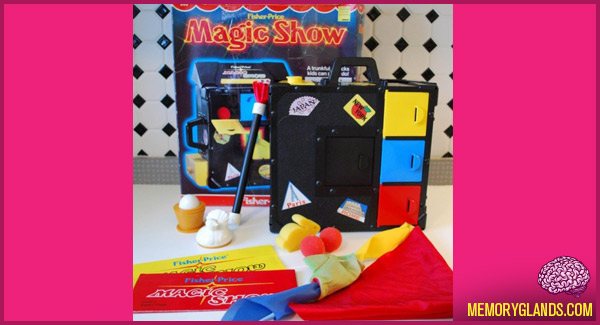 The Fisher-Price Magic Show came out in 1982. Included in the set were:
-2 red foam balls
-yellow foam rabbit
-12 X 12 red magician's cloth cover
-4 color changing nylon scarf – red, blue, green, yellow
-bird and egg basket
-black wand with white end that has a flower pop out
2 Comments
03.01.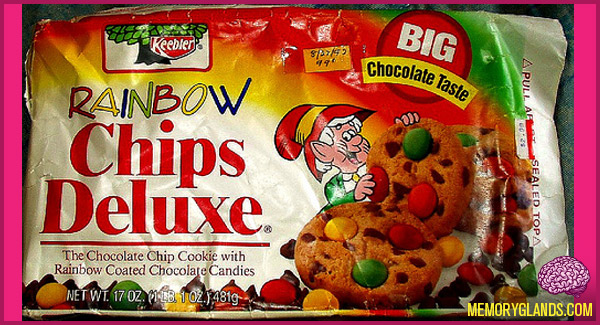 Rainbow Chips Deluxe is a brand of chocolate chip cookies made by the Keebler Company (a subsidiary of the Kellogg Company) and distributed in the United States. Click here to watch a commercial »
1 Comment
03.01.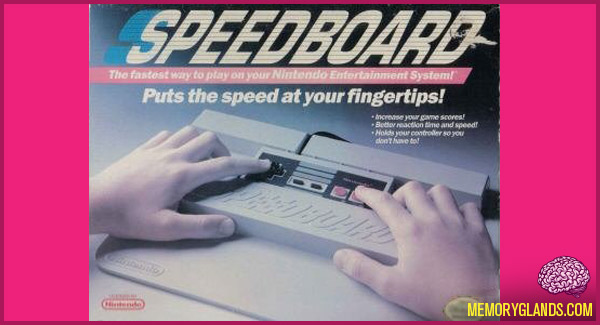 Speedboard was a piece of plastic for Nintendo that you put your controller in that "puts the speed at your fingers".
No Comments