Photo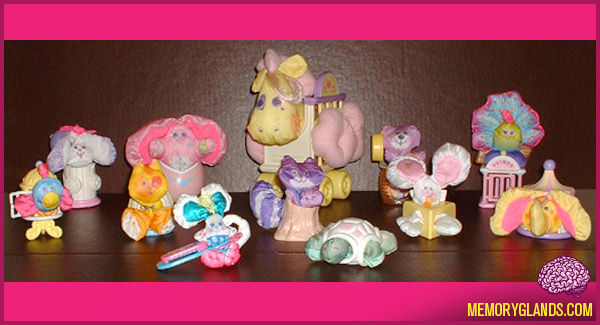 Smooshies were small stuffed critters with oversized arms, feet, and tails that you would smoosh into their respective homes. For instance, homes ranged from a honey pot for a bear and tree stump for a raccoon to a piece of cheese for a mouse. Most homes had more than one opening that you could smoosh your critter into and out of. Thus you could make parts of them stick out. As silly as they might sound, Smooshies were lots of fun. McDonalds even put out a Halloween line of Smooshies toys in their Happy Meals.
2 Comments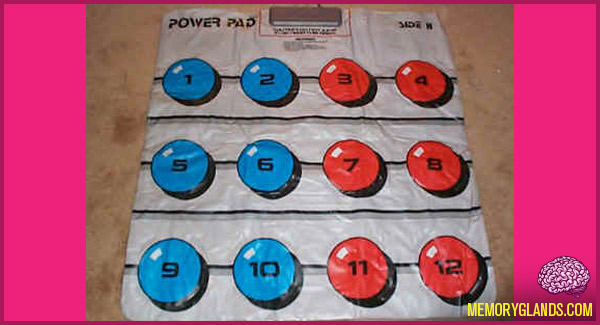 The Power Pad is a floor mat game controller for the Nintendo Entertainment System. It is a gray mat with twelve pressure-sensors embedded between two layers of flexible plastic. It was originally developed by Bandai.
Bandai first released the accessory in 1986 as the Family Trainer pack for the Famicom in Japan, and later released in the United States under the name Family Fun Fitness. Soon after its American release, Nintendo bought the rights for it and rereleased it in 1988 as the Power Pad, along with the game World Class Track Meet, which was a rebranding of an earlier game. Click here to read more and watch a commercial for the Power Pad »
No Comments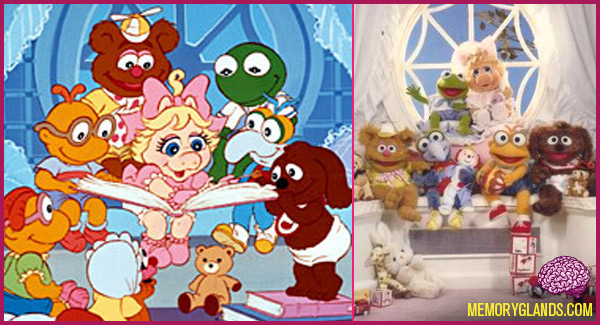 Jim Henson's Muppet Babies (also known as simply Muppet Babies) is an American animated television series that aired from September 15, 1984 to November 2, 1991 on CBS. The show portrayed childhood versions of the Muppets living together in a large nursery in the care of a human woman called Nanny (the whereabouts of their parents are never addressed). Nanny appears in almost every episode, but viewers never see her face, only the babies' view of her pink skirt and purple sweater as well as her distinctive green and white striped socks. Click here to read more and watch the intro »
3 Comments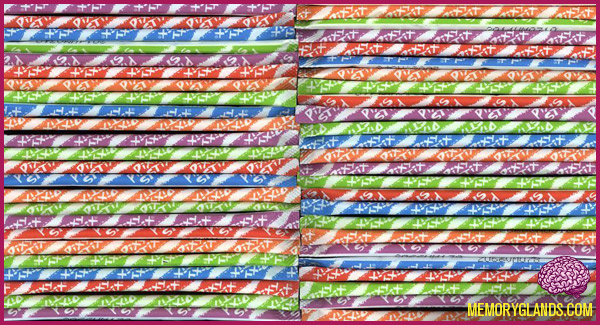 Pixy Stix is a powdered candy packaged in a wrapper that resembles a drinking straw.
Pixy Stix used to be made by Sunline which started in 1952 in St. Louis, Missouri. Originally it was a drink mix in the late 1930s, sold as Frutola, but J. Fish Smith found that kids were eating the sweet & sour powder right from the package. He shifted the name to Fruzola and added a spoon. Later it was repackaged with a dipping candy stick as Lik-M-Aid and also sold in little straws called Pixy Stix. It wasn't until parents complained about the grainy, sticky powder that Sunline came up with a compressed tablet form, the SweeTart in 1963. Click here to watch some dude try to take down 50 all at once »
4 Comments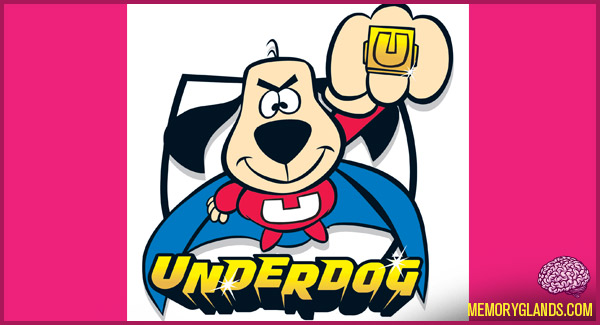 Underdog is an American animated television series that debuted October 3, 1964, on the NBC network under the primary sponsorship of General Mills, and continued in syndication until 1973, for a run of 124 episodes.
Underdog, Shoeshine Boy's heroic alter-ego, appeared whenever love interest Sweet Polly Purebred was being victimized by such villains as Simon Bar Sinister or Riff Raff. Underdog always speaks in rhymes, such as, "There's no need to fear, Underdog is here!" His voice was supplied by Wally Cox. Click here to watch the intro to Underdog »
No Comments
| | | |
| --- | --- | --- |
| | | |