Commercial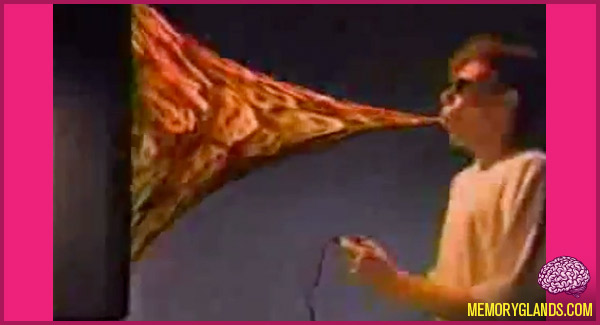 Remember that one? How about this one »
No Comments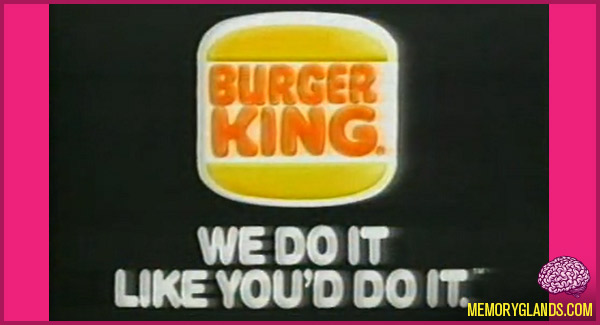 In 1982, Burger King's television advertising campaign featured Sarah Michelle Gellar, then aged 4. In the advertisements, Gellar said that McDonald's burgers were 20% smaller than Burger King's. It was arguably the first attack on a food chain by a competitor. The campaign was controversial because prior to it, fast food advertisements only made vague allusions to the competition and never mentioned the name. McDonald's sued and the suit was settled the following year on undisclosed terms.
In November 1985, Burger King spent $40 million on the Where's Herb? advertising campaign. The campaign's premise was that Herb was the only man in America who had never eaten a Whopper. If a customer recognized him in any store, he or she would win $5,000. The advertisements did not reveal Herb's appearance until the company's Super Bowl XX commercial, where Herb was revealed to be a bespectacled man in an ill-fitting suit. Herb toured stores across the country, appeared on The Today Show, and served as a guest timekeeper during WrestleMania 2. The campaign had little impact on sales and was quickly dropped. According to Advertising Age magazine, the Herb campaign was the "most elaborate advertising flop of the decade." Burger King's other 1980s advertising campaigns, such as "This is a Burger King town", "Fast food for fast times", and "We do it like you'd do it" were barely more successful. Click here to watch a 'Where's Herb?' commercial »
1 Comment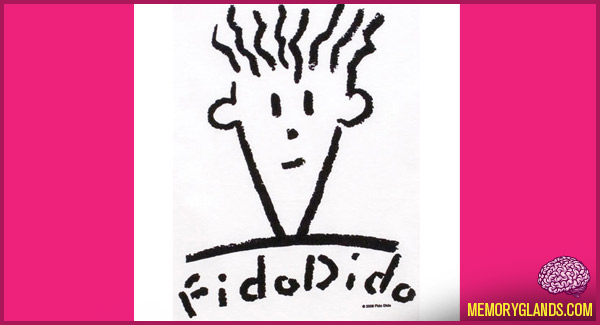 Fido Dido is a cartoon character created by Joanna Ferrone and Sue Rose. Rose first developed the character in 1985 on a napkin in a restaurant. They later stenciled Fido on T-shirts with the credo: "Fido is for Fido, Fido is against no one". These T-shirts became very popular in New York.
Fido Dido was licensed to PepsiCo in around 1988, but the character did not receive much attention or popularity until the early 1990s on numerous products, particularly stationery. Later, he was replaced with Cool Spot as the brand mascot. Click here to watch Fido Dido in a commercial »
1 Comment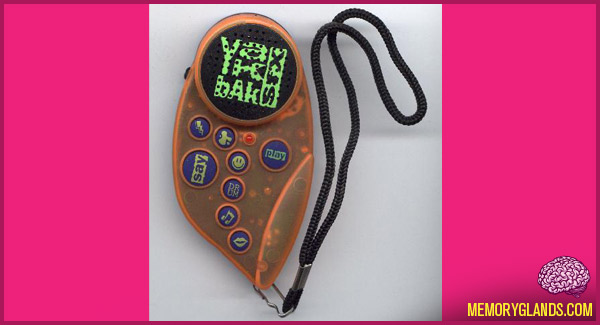 Yak Bak is the general name given to a series of handheld electronic voice-recording line of toys developed by Ralph Osterhout at Team Machina for Yes! Gear (a.k.a. Yes! Entertainment) in the mid-to-late 1990s. Several versions of the toy were developed which include the Yak Bak, Yak Bak 2, Yak Bak WarpR, Yak Wakky, Yak Bak SFX, and the Yak Bakwards. Some of these models also came in pen form as part of the "Power Penz" series. Geared toward six-year olds, the Yak Bak was intended to be a compact, more affordable competitor to the Talkboy introduced by Tiger Electronics in 1993. Click here to watch a commercial for Yak Bak »
No Comments
| | | |
| --- | --- | --- |
| | | |