01.31.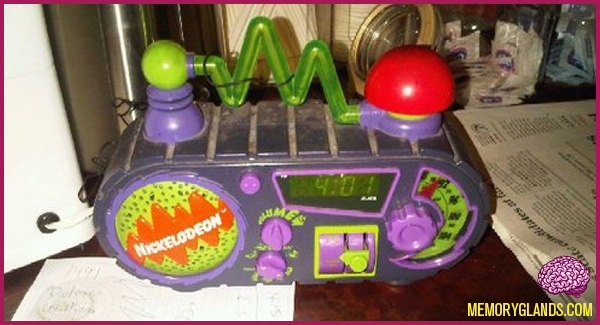 The Nickelodeon Timeblaster Alarm Clock is an alarm clock featuring a radio and light function. The light is a green zig-zag shaped tube running across the top of the clock. The alarm function can be set to radio or one of the pre-set alarm noises. The noises always begin with a rocket blast-off noise as someone says "3…2…1… ." The alarms available are a spring bounce sound, the Nickelodeon theme (Nick Nick Nick Nick, N-Nick Nick Nick, Nickelodeon), a rooster call, or simple beeping. A second version of the clock featured 8 noises. The clock display is green. It features one circular speaker on the left side of the clock. The radio antenna included is simply a flexible rubber-covered wire. Click here to watch the clock in action »
3 Comments
01.31.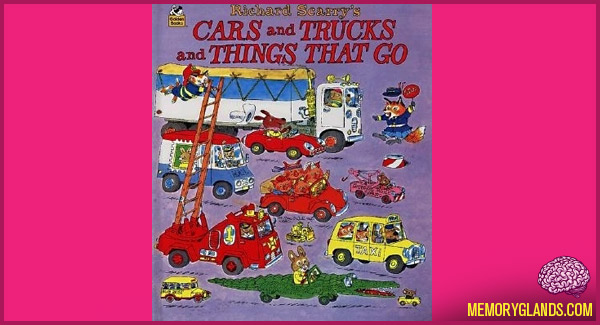 Richard McClure Scarry was a popular American children's author and illustrator who published over 300 books with total sales of over 100 million units worldwide.
Scarry was born in Boston, Massachusetts, where his parents ran a shop. The Scarry family enjoyed a comfortable life even during the time of the Great Depression. Following high school graduation, Scarry enrolled in a business college but soon dropped out, finding it not to his liking. He then studied at the School of the Museum of Fine Arts, Boston, where he remained until being drafted into the U.S. Army during World War II.
Following the war, Scarry worked for the art departments of various magazines before making a career breakthrough in 1949 with Little Golden Books.
No Comments