05.03.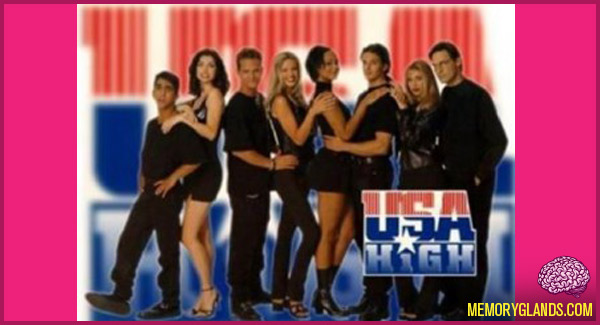 USA High is an American teen sitcom which ran from August 1997 to June 1999, ended after 95 episodes, and reran until August 4, 2001 on USA Network.
The show revolves around six friends enrolled at the American Academy boarding school in Paris, France. Originally conceived to be a part of NBC's Saturday morning TNBC line-up, the show was one of several teen sitcoms created by Peter Engel, who was also responsible for the Saved by the Bell franchise, California Dreams, City Guys, and Hang Time.
USA High ran for a total of 95 episodes. Season 1 consisted of 75 episodes and ran from August 1997 through November 1998. Season 2 consisted of 20 episodes and aired from November 1998 until June 1999.
No Comments