07.13.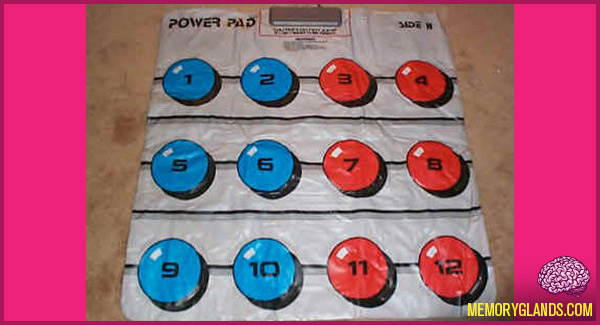 The Power Pad is a floor mat game controller for the Nintendo Entertainment System. It is a gray mat with twelve pressure-sensors embedded between two layers of flexible plastic. It was originally developed by Bandai.
Bandai first released the accessory in 1986 as the Family Trainer pack for the Famicom in Japan, and later released in the United States under the name Family Fun Fitness. Soon after its American release, Nintendo bought the rights for it and rereleased it in 1988 as the Power Pad, along with the game World Class Track Meet, which was a rebranding of an earlier game.
I remember bringing this to college during my sophomore year because I remember it being so fun as a kid. As a college student who ate and drank way too much, it was a struggle to get though one event on the track meet game. Good times.
No Comments