05.06.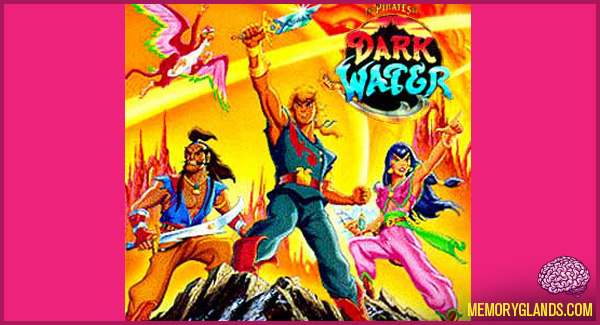 The Pirates of Dark Water is a fantasy animated series produced by Hanna-Barbera in 1991. The series followed a group of adventurers on a quest to collect the Thirteen Treasures of Rule, which possessed the combined power to stop an evil substance known as "Dark Water" from consuming the alien world of Mer.
The show first premiered on Fox Kids in early 1991 as a five-part mini-series titled Dark Water. Following a number of animation tweaks and other changes by Hanna-Barbera, those episodes were rebroadcast later in 1991 as the first five episodes of the regular series. Most notably, the original mini-series featured the voice of Roddy McDowall as Niddler, whereas in the revised version, the character was voiced by Frank Welker. The first season aired on ABC, while the second season aired in first-run syndication as part of The Funtastic World of Hanna-Barbera.
Due to expensive production costs and failing to meet the airdates, the series was never completed, ending abruptly after 21 episodes with only eight of the thirteen treasures collected.
4 Comments