05.11.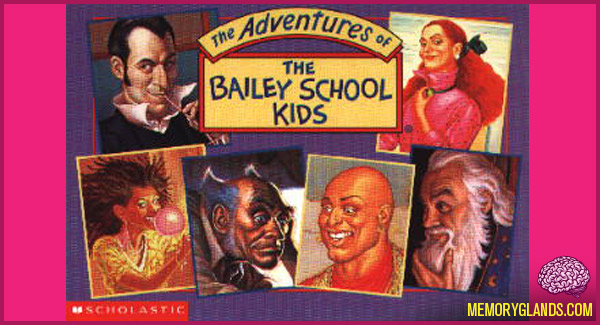 The Adventures of the Bailey School Kids (or, simply, The Bailey School Kids) is a best-selling children's book chapter book series. The books in the series are co-authored by Marcia T. Jones and Debbie Dadey.
In each story, the Bailey School kids encounter a relatively innocuous character (such as a school teacher, custodian, etc.) who may or may not be a mythical being (e.g. a vampire, ghost, dragon, etc.). The reader is left guessing whether the innocuous character is the said mythical being or not.
There are more than 80 books in the series, including Super Specials, Holiday Special Editions, the new BSK "Jr" chapter books series, and the spin-off Bailey City Monsters series for grades 2-4. The first novel, Vampires Don't Wear Polka Dots, was published in 1991.
3 Comments