02.15.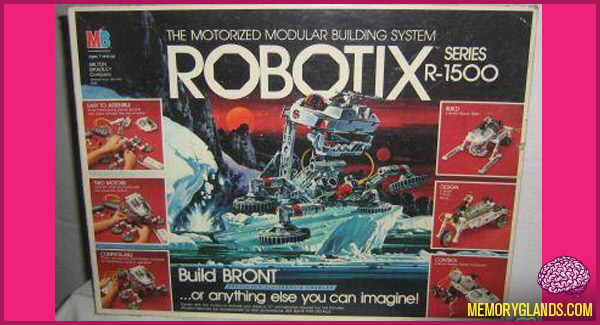 Robotix is an animated series from 1985 based on a Milton Bradley/Hasbro toy property of the same name (a construction toy similar to Erector set and K'Nex, that includes motors, wheels and pincers). The show follows the conflict between the peaceful Protectons and the warmongering Terrakors on the alien world of Skalorr, and a group of humans who get caught in between. It was produced by Sunbow Productions and Marvel Productions. It was also animated in Japan by Toei Animation who also animated the other cartoons featured on Super Sunday.
Unlike most animated shows, Robotix was not a 22-minute cartoon, but rather a series of fifteen six-minute shorts that aired as part of the Super Sunday half-hour with other animated shows, such as Jem and the Holograms, Inhumanoids and Bigfoot and the Muscle Machines. While Jem and Inhumanoids had enough success to be turned into full-fledged series, Robotix ended after its debut season.
Marvel Comics also produced a single-issue comic book in February 1986, which roughly followed the storyline of the first three episodes of the series.
2 Comments