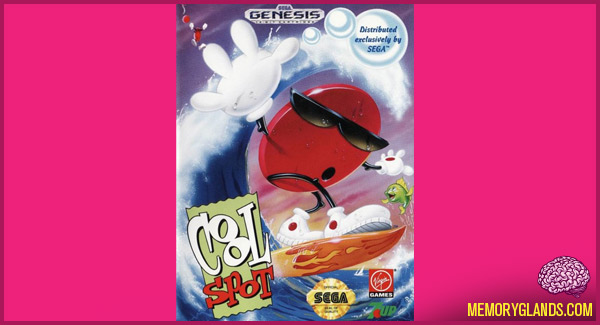 Cool Spot was a mascot for 7 Up beginning in the late 80s. During this time, the red spot in the 7 Up logo was anthropomorphized: given arms, legs, a mouth, and sunglasses. British video games developer Virgin Interactive produced a platform game starring the 7 Up Spot, entitled Cool Spot. Set in a vivid beach/seaport, it was praised for its challenging gameplay and smooth graphics, as well as most of its background music by Tommy Tallarico, for which it won awards. The game won many fans, even among those who were turned off by the commercial connections or in areas where the mascot was not used. It was originally programmed at Virgin Games USA by David Perry for the Mega Drive/Genesis, and then ported by other teams to other systems.
Cool Spot was released for the Mega Drive/Genesis and Super NES in 1993. It was released for Sega Master System, Sega Game Gear, Game Boy, Amiga and DOS in 1994. Click here to watch the intro for the game »
1 Comment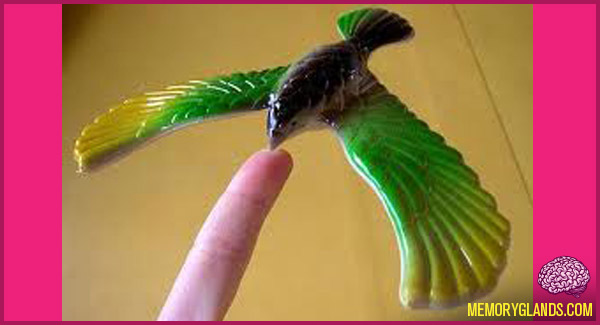 "The Balance Bird can keep it's balance on almost surface. Try it on your finger, tip of a pen or on the edge of your computer."
How exciting!
1 Comment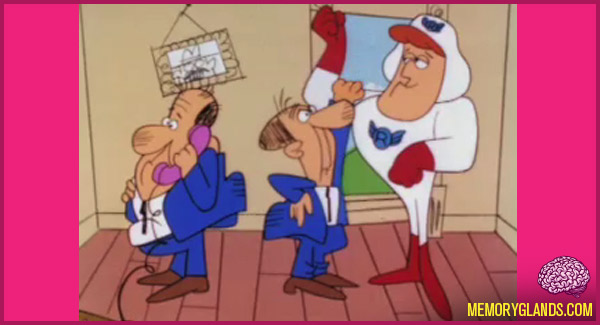 Roger Ramjet is an animated American children's television comedy series that first ran in 1965 and has aired in syndication since. Starring Roger Ramjet and the American Eagle Squadron, the show was known for its crude animation, frenetic pace, and frequent references to popular culture, which allowed the show to entertain various age groups. Click here to watch the Roger Ramjet intro »
No Comments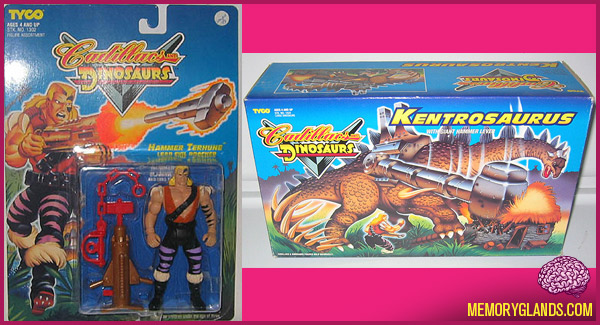 Cadillacs and Dinosaurs is an American Saturday morning animated television series which aired on CBS Kids in the United States from 1993 to 1994. Based on the comic book of the same name (formerly titled Xenozoic Tales) by Mark Schultz, the show was created by screenwriter Steven E. de Souza (Die Hard and 48 Hrs.), who acquired the TV rights after producing the video game Cadillacs and Dinosaurs, which was also based on Mr. Schultz's comic.
A series of toys was made by Tyco in 1993. The triceratops and kentrosuarus use the same sculpts as those used in the Dino-Riders series, however they do not have the same armor. Click here to watch the intro to the show »
No Comments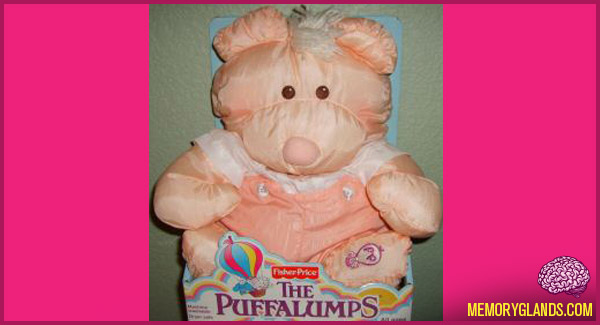 Puffalump is a brand of stuffed animals created by Fisher-Price in 1986. They were light stuffed animals made of a parachute material and poly-fil stuffing. When they were released, there were six animals: cat, bunny, dog, bear, lamb and cow. They later expanded to include varieties like Puffalump Pets, Baby Puffalumps, Sleeptime Puffalumps, Barnyard Puffalumps, Puffalump Kids, Pretty Hair, Jungle Juniors as well as ones of Easter, Christmas, and Valentine's Day varieties. In 1999, Puffalumps returned to the shelves in the Care for Me variety that included a baby bottle that made realistic noises with the Puffalumps. The Care for Me Puffalumps had a purple cat, blue dog and pink cow as the first releases. Click here to see a commercial for the Wild Puffalumps »
1 Comment