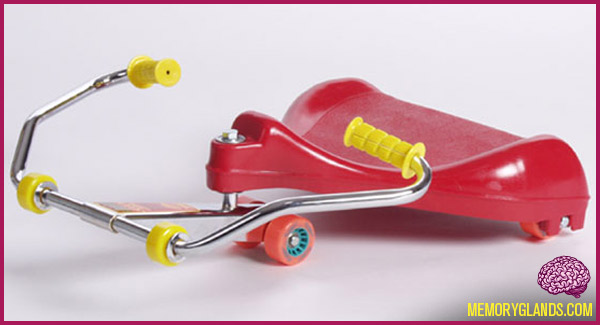 A Roller Racers is a human powered vehicle and children's toy. The vehicle consists of a plastic seat with wheels on its bottom, attached to T style handlebars by a pin joint. The handlebars also have wheels, attached to what would be the vertical portion of the "T". In the 1980′s, the Roller Racer was sold under the WHAM-O brand name, but is now sold by the Mason Corporation.
The method of propulsion is what makes this and the plasma car unique. One moves (forward only) by oscillating the handlebars. Propulsion is difficult during turns, so they can be made only while coasting. Click here to see a commercial for the Roller Racers »
1 Comment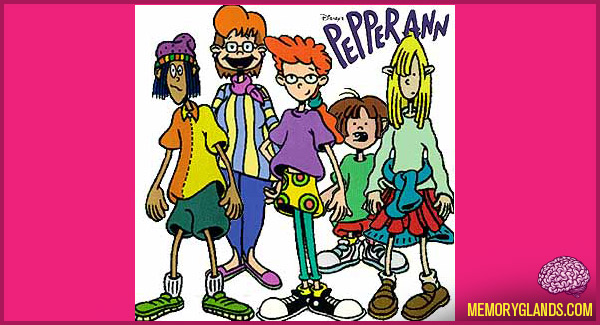 Pepper Ann is an American animated series created by Sue Rose and aired on ABC. It ran from September 13, 1997 – November 18, 2000 with 112 individual episodes.
Pepper Ann starred cartoon adolescents and charted their ups and downs at Hazelnut Middle School. It aired as part of the Disney's One Saturday Morning block. Rose originally pitched the series to Nickelodeon. Click here to watch the intro »
4 Comments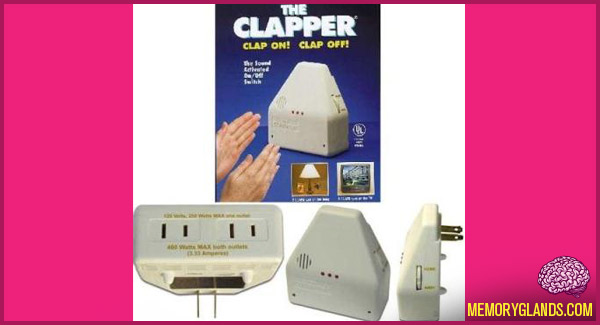 The Clapper is a sound activated electrical switch, sold by San Francisco, California based Joseph Enterprises, Inc and marketed with the slogan "Clap On!" and as a separate phrase "Clap Off!". The Clapper works with any American standard electrical outlet.
The Clapper, whose slogan is "Clap On! Clap Off!", was first sold to the public on September 1, 1985. The melody of the jingle used in the commercials ("Clap on, clap off…") had been used earlier back in the mid 1980s for Sine-Off cold medicine, in a commercial featuring women at an army base. Click here to watch that infamous commercial for the Clapper »
1 Comment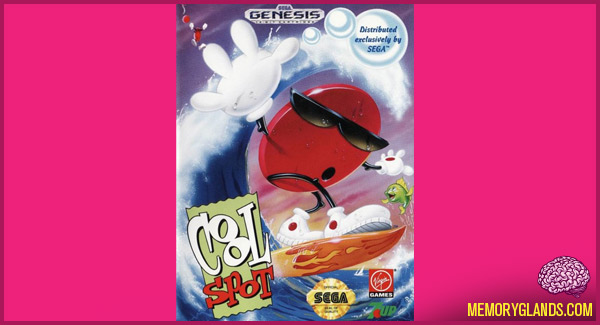 Cool Spot was a mascot for 7 Up beginning in the late 80s. During this time, the red spot in the 7 Up logo was anthropomorphized: given arms, legs, a mouth, and sunglasses. British video games developer Virgin Interactive produced a platform game starring the 7 Up Spot, entitled Cool Spot. Set in a vivid beach/seaport, it was praised for its challenging gameplay and smooth graphics, as well as most of its background music by Tommy Tallarico, for which it won awards. The game won many fans, even among those who were turned off by the commercial connections or in areas where the mascot was not used. It was originally programmed at Virgin Games USA by David Perry for the Mega Drive/Genesis, and then ported by other teams to other systems.
Cool Spot was released for the Mega Drive/Genesis and Super NES in 1993. It was released for Sega Master System, Sega Game Gear, Game Boy, Amiga and DOS in 1994. Click here to watch the intro for the game »
1 Comment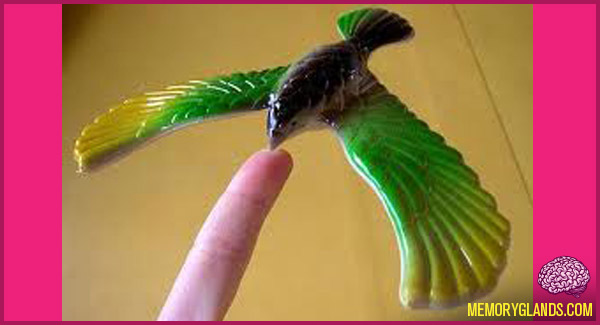 "The Balance Bird can keep it's balance on almost surface. Try it on your finger, tip of a pen or on the edge of your computer."
How exciting!
1 Comment