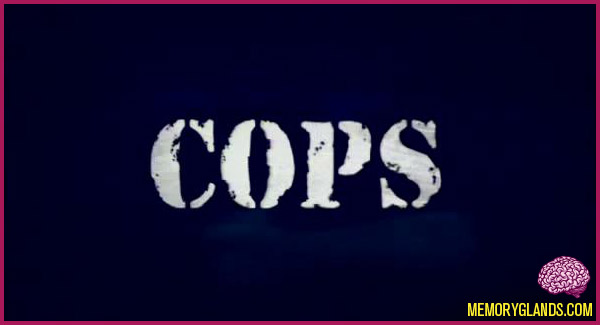 COPS is an American reality television series that follows police officers, constables, and sheriff's deputies during patrols and other police activities. It is one of the longest-running television programs in the United States and in May 2011 became longest-running show on Fox with the announcement that America's Most Wanted was being cancelled after 23 years. Click here to read more and watch the intro »
2 Comments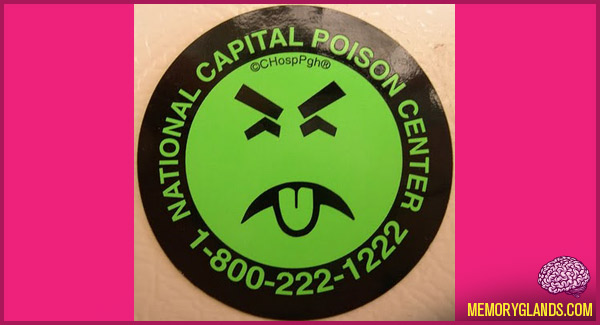 Mr. Yuk is a trademarked graphic image, created by the Children's Hospital of Pittsburgh, and widely employed in the United States in labeling of substances that are poisonous if ingested.
Mr. Yuk was conceived by Dr. Richard Moriarty to help children learn to avoid ingesting poisons. Living in Pittsburgh, the skull and crossbones previously used was not terribly helpful, due to the fact that the Jolly Roger was the mascot for the local baseball team, the Pittsburgh Pirates. The color was chosen when Moriarty was showing different colors to students, and the green that was chosen was christened "Yucky!" by a young child. Hence, the name and the color. The design for Mr. Yuk was created by Wendy Courtney Brown, then a 4th grade student at Liberty Elementary in Weirton, West Virginia, as part of a Pittsburgh Poison Control design contest. Click here to see a Mr. Yuk commercial from 1971 »
No Comments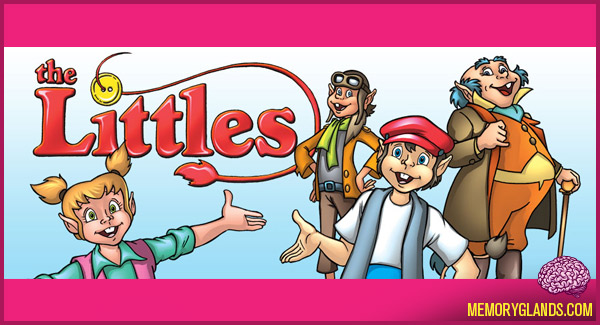 The Littles was an animated television series based on The Littles characters in a series of children's novels by American author John Peterson, the first of which was published in 1967. This cartoon was produced by a French/American/Canadian animation studio, DiC Entertainment, and as standard practice for TV cartoons of the period, the animation production was outsourced overseas to the Japanese studio TMS Entertainment. It was post-produced by a Canadian Animation studio, Animation City Editorial Services.
The show ran from September 10, 1983 to November 2, 1985. Click here to see the intro »
2 Comments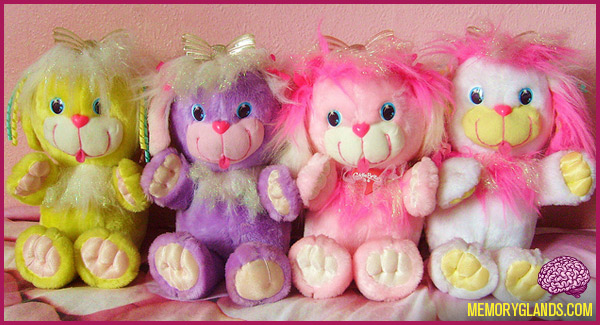 Cuddlebrites were produced by Dreamworks in 1991. They were a small line of plush animals with fiber optics sprouting out the tops of their heads which would glow and change color.
No Comments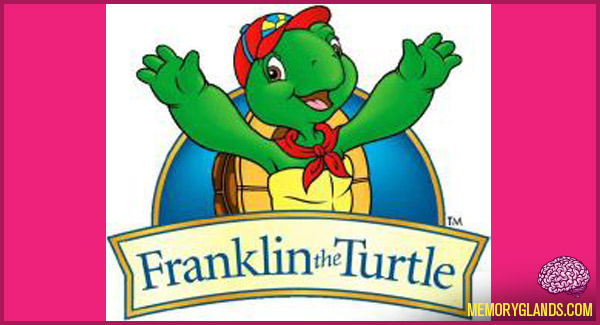 Franklin is a Canadian animated television series, based on the Franklin the Turtle books by Brenda Clark (illustrator) and Paulette Bourgeois (writer). The television series was named after its main character, Franklin the Turtle.
Beginning in 1997, Franklin had six seasons of thirteen episodes each. Click here to watch the opening of Franklin »
2 Comments