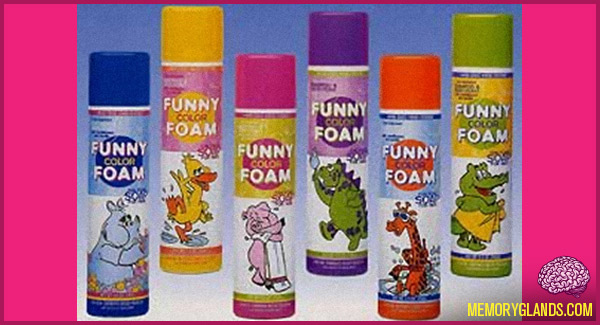 The product, first introduced in 1983 by the Cac Industries, Inc. company, is a compressed foam not unlike shaving cream for bathtime. It comes in 6 colors (pink, yellow, blue, green, orange, purple), each with a different animal on the can. Recent variations have lost the animals in favor of cartoon kids on the can, however. In fact, the can designs have changed several times over the years, as has the formula slightly. But, fear not, anyone who remembers the Funny Color Foam in the '80s won't know the difference in the change of formula in today's.
1 Comment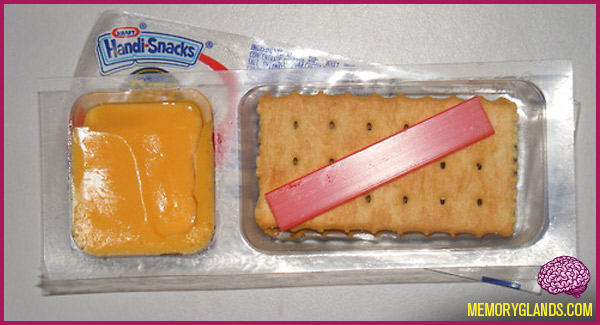 Handi-Snacks are a snack food product line sold by Kraft Foods. The common two-compartment Handi-Snack has a small spread compartment and a larger compartment for cracker; a red plastic spreader is included with crackers.
Handi-Snacks were released by Nabisco in the mid 1980s and started with a cheese and cracker combination. These products were intended for consumption by grade-school students with their lunches. Nabisco tried peanut butter Handi-Snacks with crackers but later discontinued that product. With the acquisition of Nabisco by Philip Morris (now Altria Group), the products are now sold under the Kraft brand. Click here to watch a commercial from 1996 »
5 Comments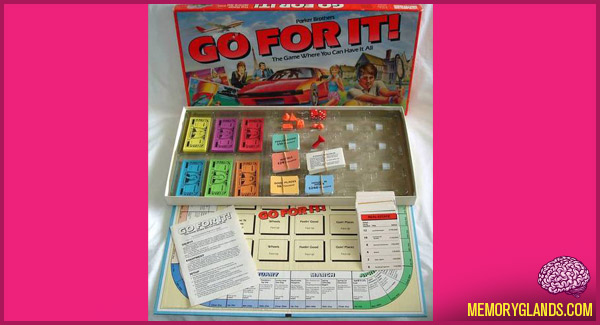 Introduced in 1986, Go For It! is a board game where players compete to collect Status Cards in four different categories: House 'n Home, Wheels, Feelin' Good, and Goin' Places. Players take turns moving the shared "timepiece" pawn around the board, which represents a calendar year. Labor Day serves as an annual pay day. On certain spaces, a player has the opportunity to buy or sell Status Cards. He may also risk a Status Card on a roll of the dice in an effort to upgrade to a more expensive card. News cards add additional random events, such as gaining or losing Status Cards. To win, you must declare on Labor Day that you are "going for it". By the following Labor Day, you must have at least 3 differently valued Status Cards in each of the four categories to win.
No Comments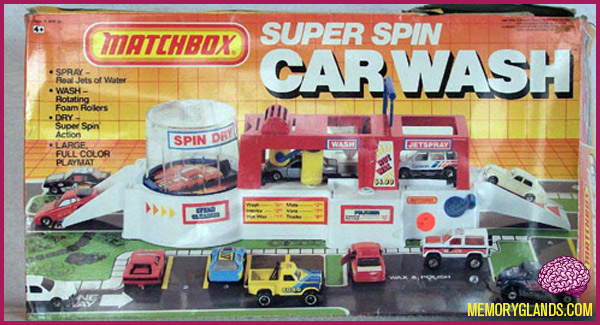 This an example of a toy I wish I had kept so that my kids could play with it. Classic. Click here to see the commercial »
4 Comments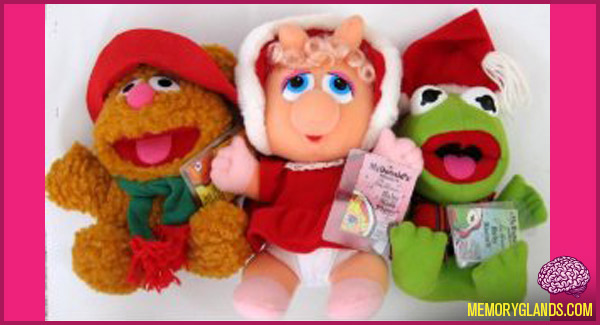 Who else had/has these?
7 Comments
| | | |
| --- | --- | --- |
| | | |