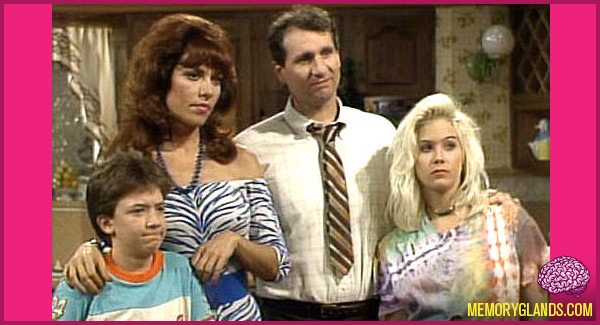 Married… with Children is an American sitcom that aired for eleven seasons that featured a dysfunctional family living in Chicago. The show, notable for being the first prime time television series to air on Fox, ran from April 5, 1987, to June 9, 1997. The show was known for handling non-standard topics for the time period, which garnered the then-fledgling Fox network a standing among the Big Three television networks (ABC, CBS and NBC). The series' 11-season, 262-episode run makes it the longest-lasting live-action sitcom on the Fox network. The show's famous theme song is "Love and Marriage" by Frank Sinatra from the 1955 television production Our Town. Click here to watch the intro »
8 Comments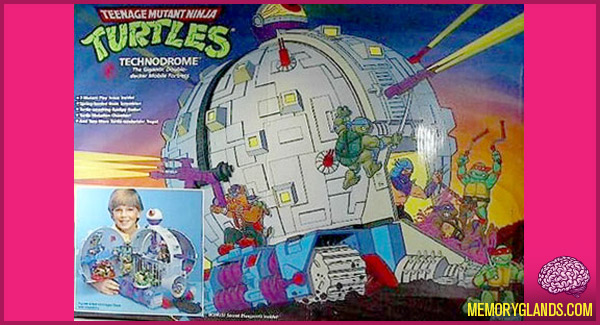 The Technodrome is the semi-spherical tank-like metallic mobile subterranean fortress of Krang and Shredder, the main villains in the 1987 Teenage Mutant Ninja Turtles cartoon, the Archie Teenage Mutant Ninja Turtles Adventures comics and most early TMNT video game adaptations. The Technodrome was also central to the plot of the 2009 Turtles Forever movie. Click here to see a commercial for the toy »
2 Comments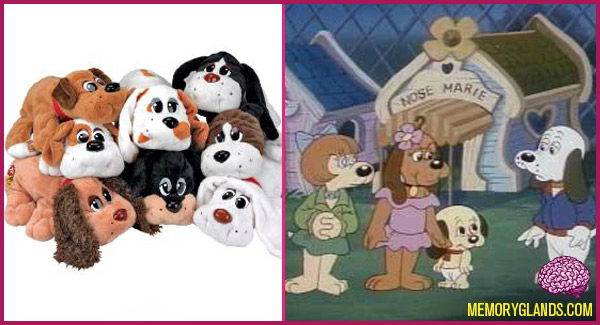 Pound Puppies is a toyline sold by Tonka in the 1980s. It later inspired an animated TV special, an animated TV series, and a feature film. Shipments of the toys over five years generated sales of $300 million in 35 countries. Click here to read more and watch a commercial »
5 Comments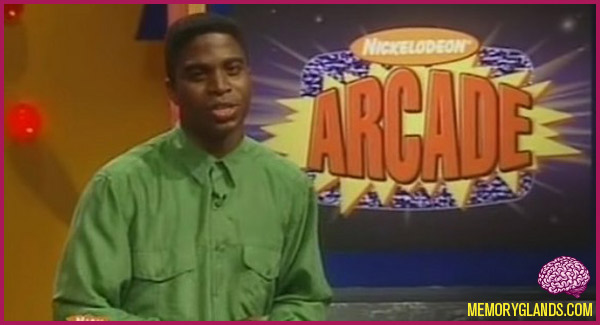 Nick Arcade is an American children's game show hosted by Phil Moore, with Andrea Lively announcing, that aired on Nickelodeon from 1992 to 1993 (in the first season, the shows were taped in December 1991 and aired in early 1992), airing originally during weekend afternoons.
In Nick Arcade, two teams of contestants played two initial trivia rounds, with the winner advancing to the "Video Zone" to play against the virtual "Video Game Wizard" of the day. The show's format combined video game trivia with contestant-interactive virtual reality. Click here to watch arguably the worth contest to ever appear on the show »
5 Comments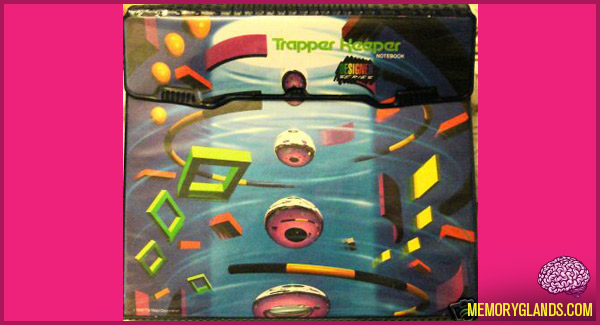 Trapper Keeper is a brand of loose-leaf binder created by Mead. Popular with students in the United States and parts of Latin America from the 1970s to the 1990s, it featured sliding plastic rings (instead of standard snap-closed metal binder rings), folders and pockets to keep schoolwork and papers, and a wraparound flap with a Velcro closure (originally a metal snap closure).
The binder got its name because it was sold in combination with pocket folders designed by Mead called "Trappers". Trappers were different from other pocket folders in that the pockets' three sides connected with the bottom, outside edge, and top (as opposed to the bottom, outside edge, and spine of most pocket folders). This design prevented papers from falling out of the Trapper's pockets when it was closed. Trappers were three-hole punched so that they could be put in any notebook, including Trapper Keeper.
8 Comments