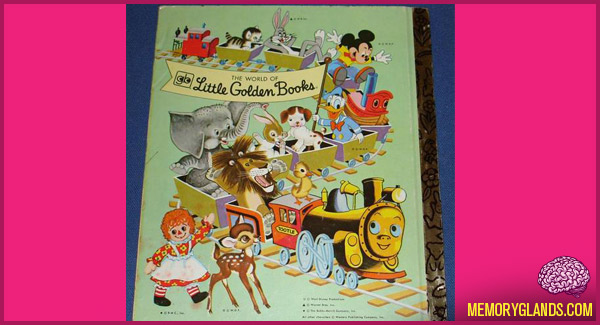 The Little Golden Books, which initially sold for 25¢ (rising to 29¢ in 1962), were published by Simon and Schuster in cooperation with the Artist and Writers Guild, Inc. headed by Georges Duplaix. Duplaix had initially thought up the idea for the Little Golden Book series, assisted by Lucille Ogle, and fleshed it out in conversations with officials at Simon and Schuster. Dr. Mary Reed, a professor at the Teachers College of Columbia University, served as initial editor of the series.
A big boost to the series came with the involvement of Lucy Sprague Mitchel, an educator and founder of Bank Street Nursery School in West Village, Manhattan that later became the Bank Street College of Education who was a strong proponent of realistic children books. In such effort she created Bank Street Writer's Laboratory whose works became basis for the Little Golden Book series, with characters and situations that were often inspired by the very neighborhood where the Bank School was located. As Leonard S. Marcus writes, "Mitchell had been in discussions with Georges Duplaix and Lucille Ogle as early as 1943 about the possibility of a special series of Little Golden Books written by members of Bank Street Writer's Laboratory. Wartime shortages had delayed the launch of the series until 1946. The first two titles appeared that year: Lucy Sprague Mitchell's The "New Huuse in the Forest", illustrated by Eloise Wilkins and "The Taxy That Hurried" coauthored Irma Simonton Black, and Jessie Stanton, with illustrations by Tibor Gergely."
7 Comments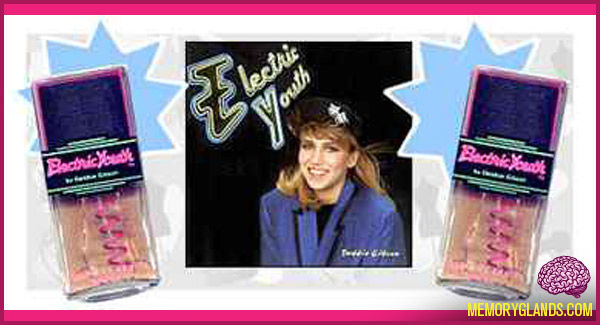 Electric Youth was a celebrity scent designed by Deborah Gibson. Manufactured by Revlon Consumer Products Corporation and distributed by the latter's Natural Wonder Cosmetics subsidiary (sold 2000 by Revlon to CVC Capital Partners), Electric Youth was marketed concurrently with Gibson's Atlantic Records album, single and dance maxi-single of the same title. The core fragrance was composed of a blend of citrus and other fruit essential oils, rendering a fruity scent known to be popular with the teenager demographic of the day.
3 Comments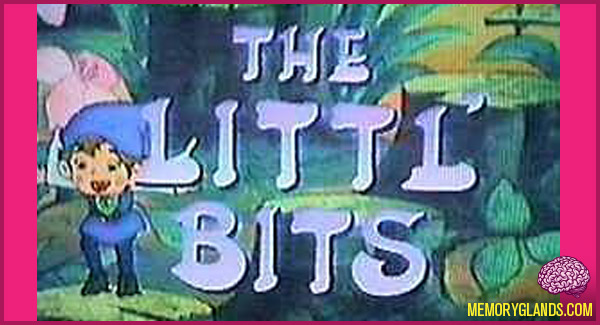 The Littl' Bits is a Japanese anime television series with 26 episodes, produced in 1980 by Tatsunoko Productions in Japan. First shown on TV Tokyo (then called Tokyo 12 Channel), its Saban-produced English translation was featured on the children's television station Nick Jr. from 1991 to 1995 alongside other children's anime series such as Adventures of the Little Koala, Maya the Bee, Noozles, The Mysterious Cities of Gold and the show also was on Cartoon Network from 1993 to 1997.
Due to their similar size and naming scheme, an analogy is often drawn between the Littl' Bits and the Smurfs. Click here to watch the intro to the show »
3 Comments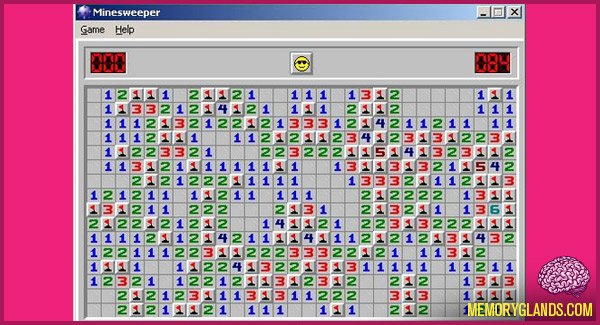 Minesweeper is a single-player video game. The object of the game is to clear an abstract minefield without detonating a mine. The game has been written for many system platforms in use today.
Minesweeper cannot always be solved with 100% certainty, and may require the occasional use of probability to flag the square most likely to have a mine. In other words, one must sometimes guess to solve a minesweeper puzzle.
2 Comments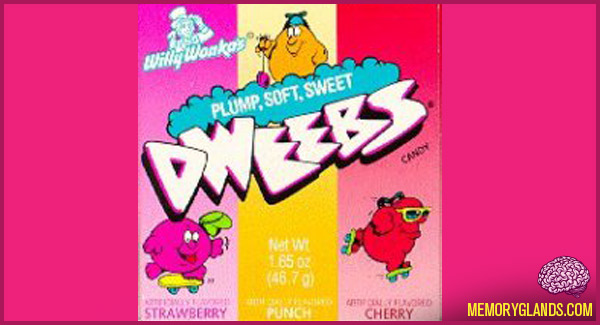 Dweebs ("Cousins to Nerds") were a larger, soft and chewy version of the popular candy Nerds produced by the Willy Wonka Candy Company. They were introduced in the early 1990s, and were only available for a few years before they were discontinued. Although they were slightly softer than Nerds, they were difficult to distinguish from Nerds themselves and thus lasted a very short time on the market.
1 Comment
| | | |
| --- | --- | --- |
| | | |