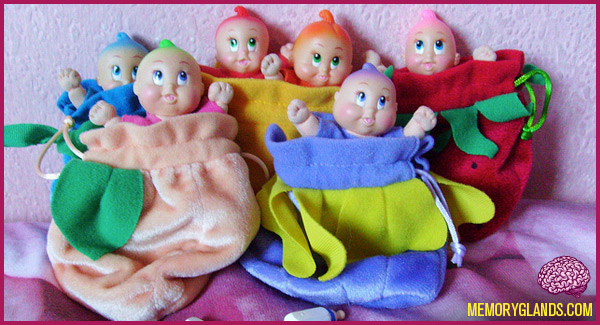 Released in 1995, these collectible dolls were fruit-scented.
No Comments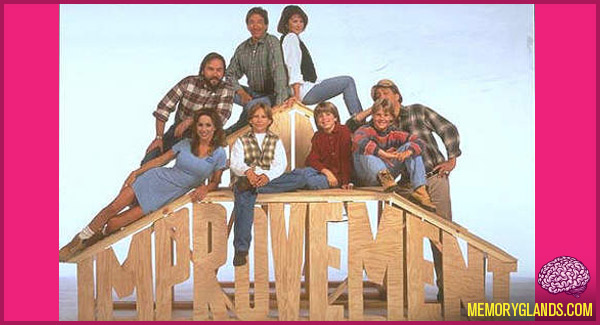 Home Improvement is an American television sitcom starring Tim Allen, that aired from September 17, 1991 to May 25, 1999. In the 1990s, it was one of the most watched sitcoms in the American market, winning many awards. The series launched Tim Allen's acting career and also was the start of the television career of Pamela Anderson, who was part of the cast for the first two seasons. The show's title is a pun: it refers to physical improvement of houses, as well as to improving life with family, friends, work, and school. Click here to watch some clips from the show »
3 Comments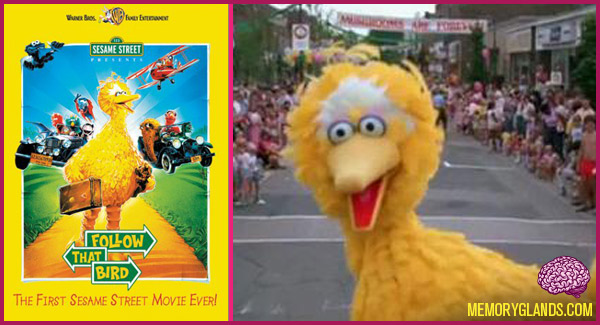 Sesame Street Presents: Follow That Bird (commonly shortened to Follow That Bird) is a 1985 American road film directed by Ken Kwapis, starring many Sesame Street characters (both puppets and live actors). This was the first of two Sesame Street feature films, followed in 1999 by The Adventures of Elmo in Grouchland. The film was produced by the Children's Television Workshop and Warner Bros..
The film grossed only $2,415,626 on its opening weekend. By the end of its theatrical run, its total gross was $13,961,370. Click here to watch the trailer »
1 Comment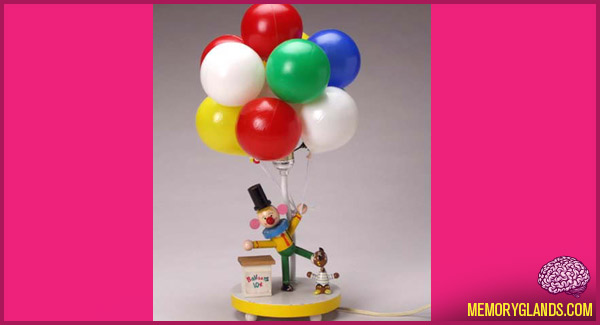 I remember the balloons falling off rather frequently and having to use the…ready for it? HOT GLUE GUN to fix it!
6 Comments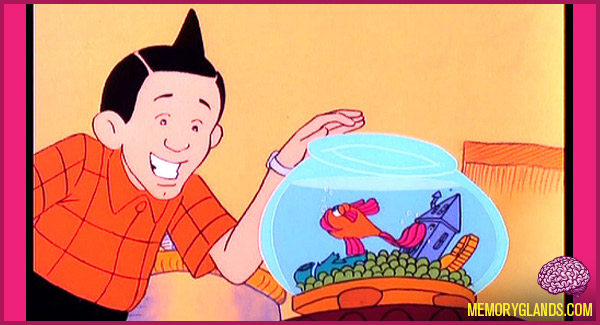 Edward Mayhoff 'Ed' Grimley is a fictional character introduced on the television series SCTV and later used on Saturday Night Live. He was created and played by Martin Short.
He is a hyperactive, neurotic nerd with a large frontal cowlick who is obsessed with banal popular culture, especially Wheel of Fortune and its host, Pat Sajak. He also loves to play the triangle, which for him consists of playing a recorded musical piece, striking the triangle once, and then wildly dancing to the recording. His catchphrases include "I must say", "totally decent", "makes me completely mental", "doomed as doomed can be." and "give me a break". One 1985 SNL skit featured Ed's look-alike Uncle Basil, played by TV sportscaster Howard Cosell. Click here to read more and watch the intro »
1 Comment
| | | |
| --- | --- | --- |
| | | |