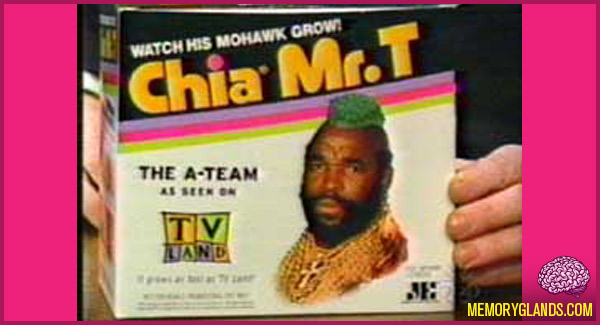 Chia Pets are American styled animal-shaped terracotta figurines used to sprout chia, where the chia sprouts resemble the animal's fur.
Chia Pets achieved popularity in the 1980s following the 1982 release of a ram, the first Chia Pet. The catch phrase sung in the TV commercial as the plant grows in time lapse is "Ch-ch-ch-chia!". Moistened seeds of chia (Salvia hispanica) are applied to the grooved terra cotta figurine body. Click here to read more and watch a commercial »
2 Comments
"Save Tonight" is a song by Swedish rock musician Eagle-Eye Cherry and the lead single from his 1997 debut album, Desireless. It is the album's opening track and gained substantial radio success, reaching #3 in Ireland, #5 in the US, #6 in the UK, and #2 in Cherry's native Sweden. "Save Tonight" is considered the signature song of Eagle-Eye Cherry.
The track was featured on the video game Karaoke Revolution and in the movie A Lot Like Love.
No Comments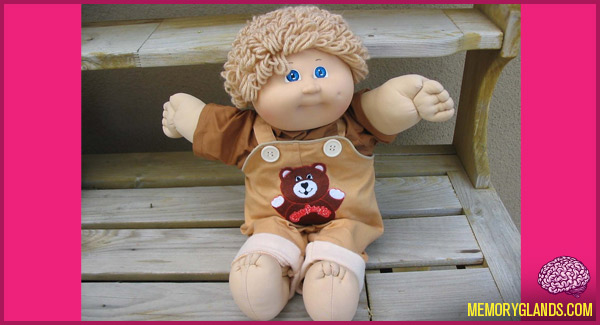 Cabbage Patch Kids is a line of dolls created by Xavier Roberts in 1978. It was originally called "Little People". The original dolls were all cloth and sold at local craft shows, then later at Babyland General Hospital in Cleveland, Georgia. The doll brand went on to become one of the most popular toy fads of the 80s and one of the longest-running doll franchises in America.
I am a 25 year old male who is man enough to admit that I had a Cabbage Patch Kids doll when I was little. His name was Bruce. Wanna fight about it? Click here to watch a commercial »
8 Comments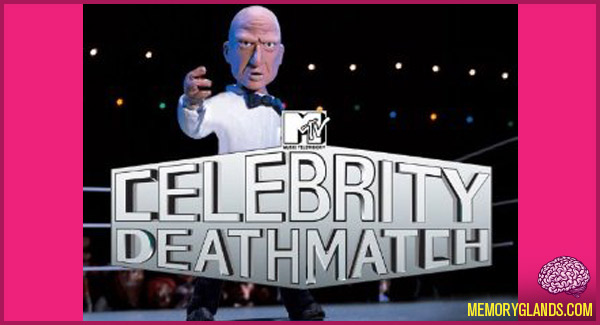 Celebrity Deathmatch is a claymation parody television show that pitted celebrities against each other in a wrestling ring, almost always ending in the loser's gruesome death. It was known for its excessive amount of blood used in every match and exaggerated physical injuries (e.g., one person pulls off a participant's foot, living through decapitations, impalement, etc.). Click here to read more and watch Kid Rock vs. Eminem »
4 Comments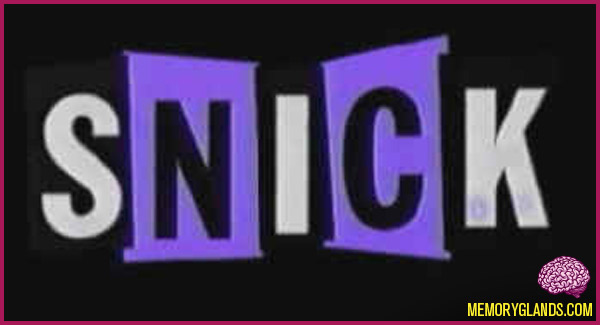 SNICK (short for Saturday Night Nickelodeon) was a two-hour programming block on the American cable television network Nickelodeon, geared toward general audiences, that ran from August 15, 1992 until August 28, 2004. It was aired on Saturdays starting at 8 p.m and ending at 10 p.m. ET. In 2004, SNICK was revamped as the Saturday night edition of TEENick. Nickelodeon continues to run a Saturday night programming block today, though since the TEENick name was removed from the lineup in February 2009, the block no longer goes by any name. Click here to read more and watch a video »
No Comments