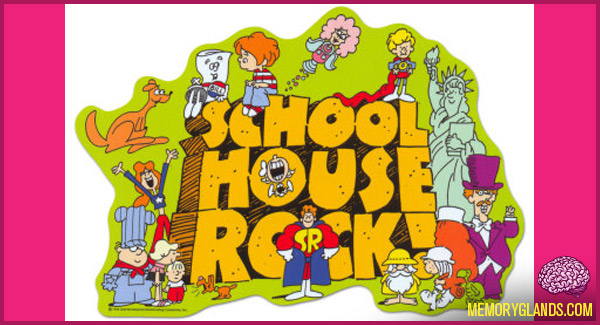 Schoolhouse Rock! is an American series of animated musical educational short films that aired during the Saturday morning children's programming on the U.S. television network ABC. The topics covered included grammar, science, economics, history, mathematics, and civics. The series' original run lasted from 1973 to 1985, and was later revived with both old and new episodes airing from 1993 to 1999. Additional episodes were produced as recently as 2009 for direct-to-video release. Click here to watch a video of Conjunction Junction »
No Comments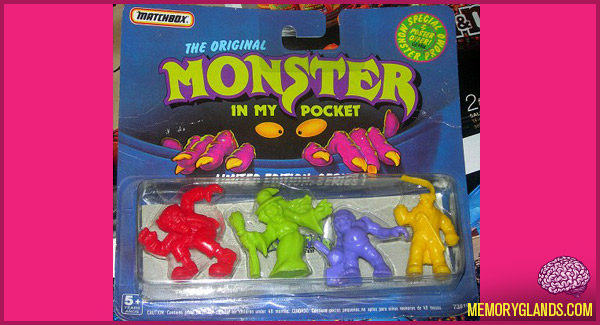 The focus of Monster in My Pocket was on monsters and legendary creatures from religion, mythology, literary fantasy, science fiction, cryptids and other anomalous phenomena. They produced trading cards, comic books, books, toys, a board game, a video game, and an animated special, along with music, clothing, kites, stickers, and various other items.
The line proved controversial for various reasons and many changes were implemented that took it away from its original mythmaking focus, though it has since reemerged with the original idea intact.
Monster in My Pocket was best known as a toy-line released by Matchbox in 1990. It consists of small, soft plastic figures representing monsters, and later other tangentially-related characters. Click here to read more and look at some nerd's collection »
2 Comments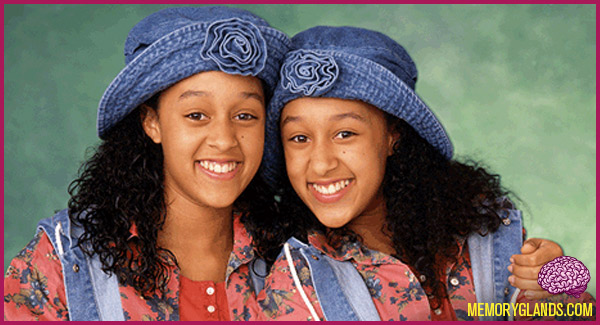 Sister, Sister is an Emmy Award-winning American television sitcom about identical twin girls Tia Landry and Tamera Campbell (Tia and Tamera Mowry), who were separated and adopted at birth, when one day they come face-to-face after 14 years apart.
The series starred twin sisters Tia and Tamera Mowry, along with Jackee Harry, Marques Houston and Tim Reid, with RonReaco Lee and Deon Richmond joining the cast in the fifth season.
The series ran from April 1, 1994 to June 14, 1995 on ABC, was canceled by the network after the 1994–95 season, reportedly due to low adult viewership (though the series was among the top-rated network shows among pre-teen and teen audiences) and then picked up by The WB and aired on that network from September 5, 1995 and ran until May 23, 1999. Click here to watch all three intros »
No Comments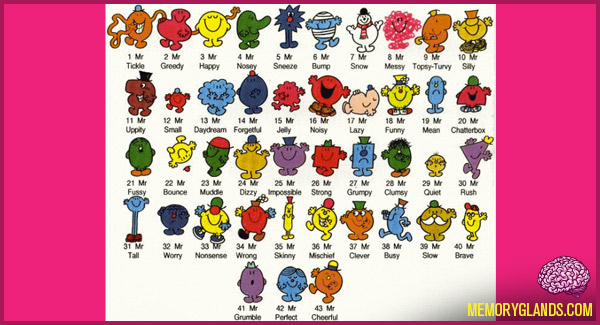 Mr. Men is a series of 48 children's books by Roger Hargreaves commencing in 1971. Two of these books were not published in English. The series features characters with names such as Mr. Tickle and Mr. Happy who have personalities based on their names. From 1981, an accompanying series of 42 Little Miss books by the same author, but with female characters, were published, although nine of them were not published in English. After Hargreaves's death in 1988, his son Adam Hargreaves began writing and illustrating new stories, including four characters that R. Hargreaves had developed before his death. Click here to see an animated short with Mr. Tickle »
2 Comments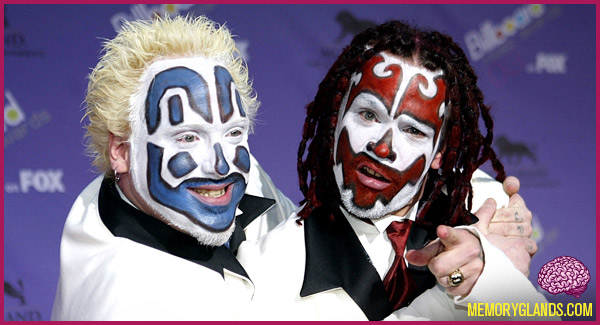 Insane Clown Posse is an American hip hop duo from Detroit, Michigan. The group is composed of Joseph Bruce and Joseph Utsler, who perform under the respective personas of the "wicked clowns" Violent J and Shaggy 2 Dope. Insane Clown Posse performs a style of hardcore hip hop known as horrorcore and is known for its elaborate live performances. The duo has earned two platinum and five gold albums. According to Nielsen SoundScan, the entire catalog of the group has sold 6.5 million units in the United States and Canada as of April 2007. Their first album was released in 1989 and they continue to suck to this day. Click here to watch them perform at WWF Summerslam in 1998 »
9 Comments