"Thong Song" is a 2000 song recorded by Sisqó of Dru Hill for the Def Soul imprint of Def Jam. The song was issued as the second single from Sisqó's Unleash the Dragon LP in February 2000, and was its second biggest hit.
A remixed version featuring Foxy Brown of "Thong Song" was made exclusively for the 2000 film Nutty Professor II: The Klumps.
The record celebrates, in a playful way, women who wear thong underwear and bikinis.
It was covered recently by the cast of Glee, for the TV series Glee. Sisqó performed it on Celebrity Big Brother and afterward it re-entered the chart at number 97. The song was also recently remixed by electronic music producer Elephantitan.
No Comments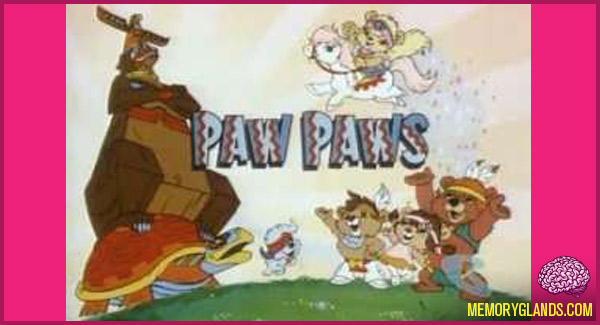 Paw Paws, sometimes known as Paw Paw Bears, debuted as one of the original segments of The Funtastic World of Hanna-Barbera. A group of small bears that lived in a tribal society, the cubs spent every day defending themselves from their enemies, The Meanos, led by the evil sorcerer, Dark Paw. The antagonist bear and his henchmen were after the Paw Paws' three large wooden totems, Totem Bear, Totem Tortoise, and Totem Eagle. The totems also served as the tribe's protectors, coming to life when needed through means of Princess Paw Paw's Mystic Moonstone, which she wore around her neck, to defend the village.
Much like The Smurfs or The Biskitts, the bears had names that denoted their personalities—Laughing Paw, Medicine Paw, Bumble Paw, etc. Brave Paw and Princess Paw Paw tended to be the leads, riding into adventures on their magical flying ponies, while aging Wise Paw served as tribal advisor. The mascot of the group was a tiny dog by the name of PaPooch. Reruns of the show currently air on Boomerang. Click here to watch the first episode »
No Comments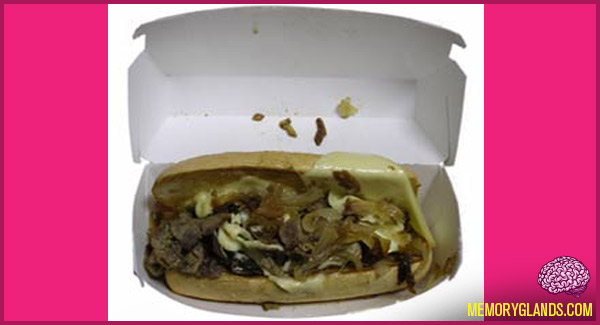 It was made with slices of steak, Swiss cheese, and onions. It was served until August 2007 at Australian and American McDonald's. This sandwich is still available in Canada, made with cheese spread and green bell pepper. I've personally never had or seen one, but it looks like shit.
6 Comments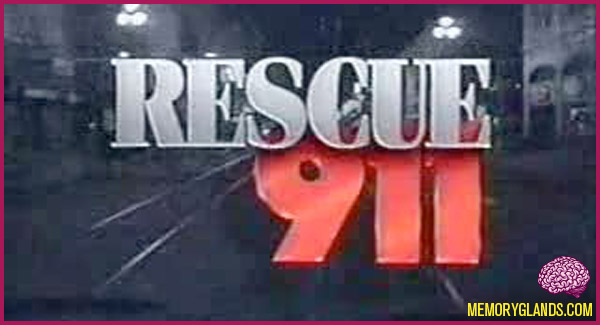 Rescue 911 is an informational reality-based television series, hosted by William Shatner. Originally intended to be only a set of three TV specials, Rescue 911 was picked up by CBS for the 1989 fall season after two specials aired on April 18, 1989 and May 9, 1989. Rescue 911 began airing as a regular series on September 5, 1989 and ran for 7 seasons, with the last new episode airing on August 27, 1996. The last episode to air on CBS (a repeat) aired on September 3, 1996.
Though never intended as a teaching tool, various viewers used the knowledge they obtained watching Rescue 911. Two specials, titled "100 Lives Saved" and "200 Lives Saved," were dedicated to these viewers who had written to CBS with their stories on how the knowledge they obtained watching Rescue 911 allowed them to save the life of someone else. At least 350 lives have been saved as a result of what viewers learned from watching Rescue 911. The show's popularity coincided with the widespread adoption of the 911 emergency system, replacing standalone police and fire numbers which would vary from municipality to municipality. The number is now universally understood in the United States and Canada to be the number dialed for emergency assistance nationwide. Click here to watch an episode of Rescue 911 »
3 Comments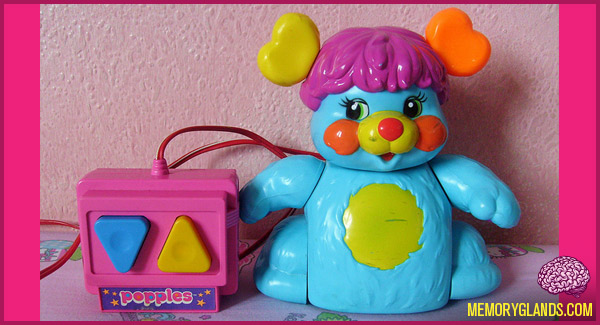 Remote control Popples take batteries and are attached to a cord with a remote that will make them go forward and backwards. The remote control Popples come in 2 sizes.
No Comments