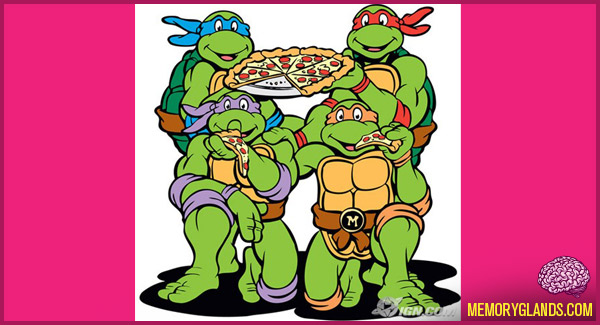 The Teenage Mutant Ninja Turtles (or simply Ninja Turtles) are a fictional team of four teenage anthropomorphic turtles, who were trained by their anthropomorphic rat sensei in the art of ninjutsu and named after four Renaissance artists. From their home in the storm sewers of New York City, they battle petty criminals, evil megalomaniacs, and alien invaders, all while remaining isolated from society at large. The characters initially appeared in comic books before being licensed for toys, cartoons, video games, films, and other merchandise. During the peak of its popularity in the late 1980s through early 1990s, the franchise gained considerable worldwide success and fame.
Rafael was my favorite. Who was yours? Click here to listen to the theme »
7 Comments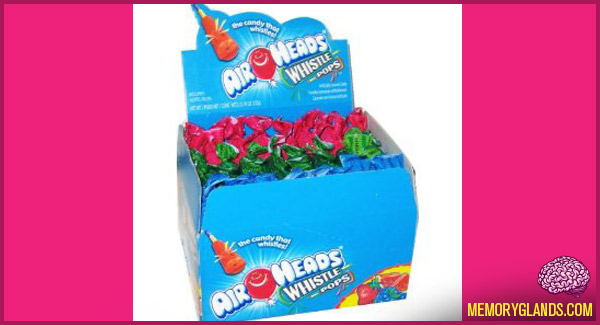 What better way to annoy your parents than with a delicious piece of candy?
No Comments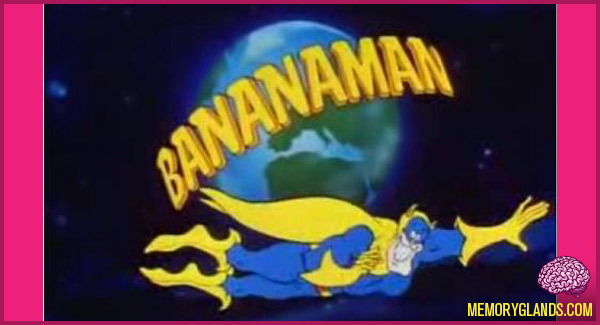 Bananaman is a British comic book fictional character. He originally appeared in Nutty as the backpage strip in Issue 1, dated 16 February 1980 drawn by John Geering.
Bananaman was aired in the United States by the Nickelodeon cable network as a companion piece to Dangermouse, but Bananaman never came close to reaching that series' American popularity. The show also aired during the Australian Broadcasting Corporation's (ABC) after school timeslot and is considered one of the Classic ABC shows.
Some of these episodes would eventually re-appear in print form in The Dandy in 1998, coinciding with the BBC repeating the series that year, and are now being reprinted in the comic as of April 2007, now promoting the DVD. Each episode was roughly five minutes from start to end. Phrases from the show, "twenty big men" and "ever alert for the call to action", are still used in the comic today. Click here to watch the Bananaman intro »
No Comments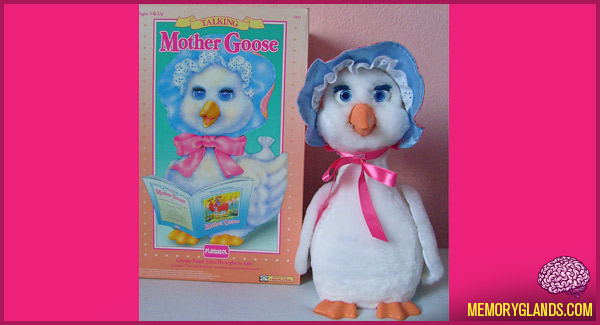 The Talking Mother Goose was an animated character toy created by Alchemy II and Worlds of Wonder in 1986. An interesting fact about this incarnation is that Mother Goose is a goose, not a human as usually portrayed.
Like most Worlds of Wonder toys, such as Teddy and Mickey, Mother Goose used specially-coded cassettes and 4 "C" batteries to operate. Mother Goose moved her eyes, beak, and, unlike most of the toys, Mother Goose was able to move her head from side-to-side. Only the early first version moves her head. Click here to watch the Talking Mother Goose commercial »
No Comments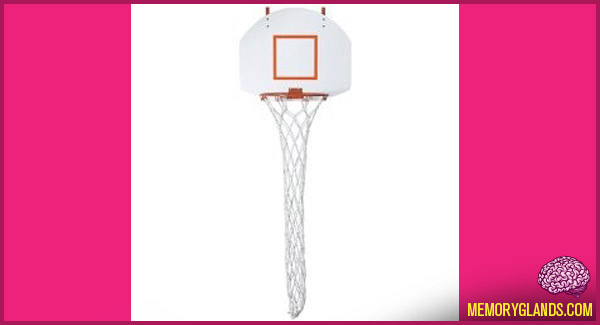 Nothing like turning boring old laundry into an exciting game of basketball! I know that my old clothes actually made it into the laundry basket when I had one of these guys. My fiance probably wishes that I had one now…
1 Comment