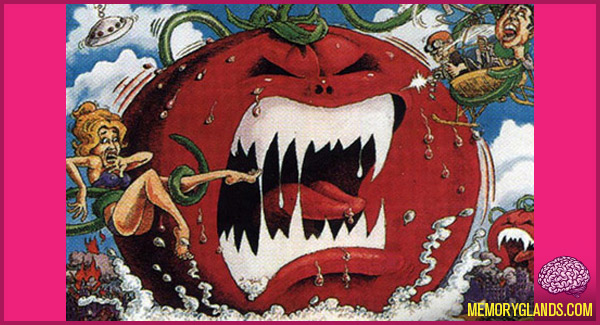 Attack of the Killer Tomatoes is a 1978 comedy cult film directed by John De Bello and starring David Miller. The film is a spoof of B movies. Made on a budget of less than $100,000, the story involves tomatoes becoming sentient by unknown means and revolting against humanity. Writing credits were shared by John De Bello, Costa Dillon, and Stephen Peace. The concept of Killer Tomatoes was created by Dillon. Click here to see the trailer »
1 Comment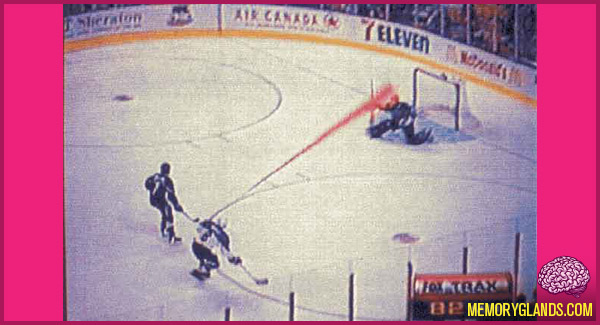 FoxTrax (also called the glow puck, smart puck, laser puck, Fox Puck, or super puck) was a specialized ice hockey puck with internal electronics that allowed its position to be tracked designed for NHL telecasts on the Fox television network. Primarily, it was used to visually highlight the puck on-screen and display a trail when the puck was moving rapidly.
In 1994, Fox won a contract to broadcast NHL games in the United States. A common complaint among American fans was that the puck was difficult to follow on the ice. Thus, FoxTrax was created to remedy this problem. The FoxTrax puck was first used during the 1996 NHL All-Star Game. It was last used during the first game of the 1998 Stanley Cup Finals. Fox was scheduled to televise Games 5 and 7, but the series ended in four games. In August 1998, the NHL broadcast rights went to ABC, and FoxTrax was not brought back for the final season. Click here to watch some highlights from that first game »
3 Comments
Hear 'em, see 'em, get 'em wherever bikes are sold.
1 Comment
Size Small was a Canadian children's television series, first produced in 1982. Written by and starring the Lumby family, characters included Miss Helen (played by Helen Lumby), Oliver (John Lumby Jr.), Grandma Gussie (Lisa Lumby-Richards), Tex (Jeff Lumby), and Friend Record, a giant record who plays the spoons. Other characters included puppets such as Hatchet (a beaver), Renfrew (a dog), Gasper (a skunk), Cooter (a coyote) and the triplets Webster, Dee Dee and Tug.
No Comments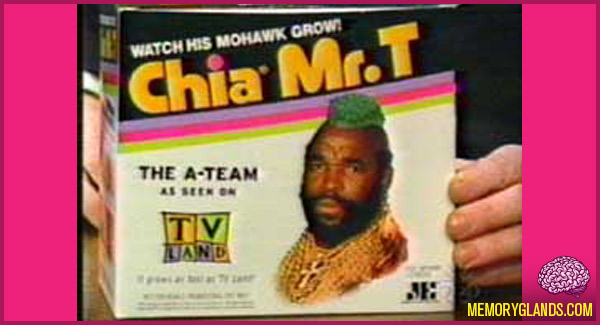 Chia Pets are American styled animal-shaped terracotta figurines used to sprout chia, where the chia sprouts resemble the animal's fur.
Chia Pets achieved popularity in the 1980s following the 1982 release of a ram, the first Chia Pet. The catch phrase sung in the TV commercial as the plant grows in time lapse is "Ch-ch-ch-chia!". Moistened seeds of chia (Salvia hispanica) are applied to the grooved terra cotta figurine body. Click here to read more and watch a commercial »
2 Comments