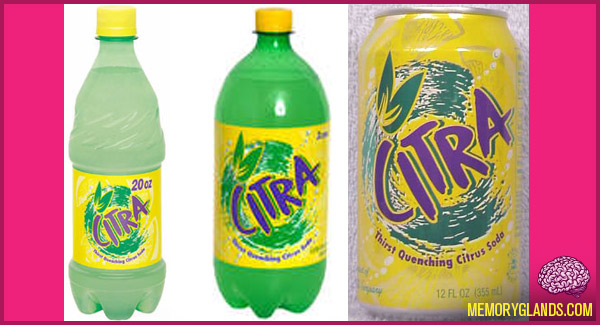 Citra was a grapefruit-flavored soft drink released into the U.S. market in 1996 by the Coca-Cola Company around the same time as Surge, another citrus-flavored soft drink marketed by Coca-Cola (although Surge had caffeine while Citra did not). Citra had a very similar flavor to Fresca, especially the version of Fresca sold in Latin America, which is sweetened with sucrose (table sugar) rather than aspartame as in the American version of Fresca. It also had a flavor similar flavor to Squirt, except that Squirt contains a trace of orange or tangerine flavoring.
In the U.S., Citra was rebranded as Fanta Citrus as of 15 March 2004. Citra should not be confused with Coca-Cola Citra, a variety of Coca-Cola with citrus flavoring.
The original marketing campaign had the theme "Curiously crisp Citra". The drink was always referred to as "citrus flavored" and never as grapefruit flavored, even though most of the taste was grapefruit and sugar.
It was made in the Citrus Blend and Lemon flavors. Fanta Citrus is discontinued, but was only in certain areas of the U.S.
The drink is still out in the shops but it now called Fanta grapefruit.
1 Comment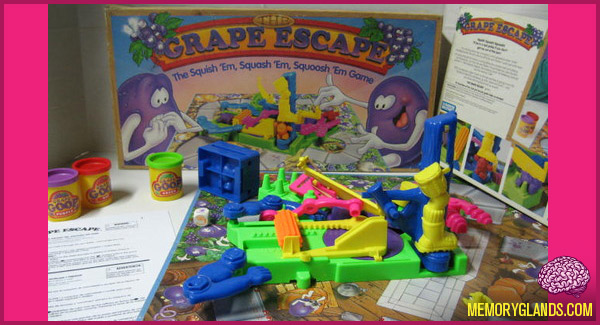 The Grape Escape was a board game released in 1992 by Parker Brothers (now Hasbro) and licensed by Rehtmeyer Inc.. The game was intended to entertain younger audiences of 5+ years old. The game was short-lived having only been available for one year.
The game consisted of playing pieces constructed of various colored Grape Goop (Play-Doh) that were fashioned after grape-like action figures. Game play consisted of maneuvering clay playing pieces through several plastic obstacles on a board that were aimed to physically disfigure or decapitate the playing piece; destroying the Grape Goop figure often resulted in losing the game, but sometimes had the affected player re-mold their Grape Goop figure using one of the included grape mold templates and returning to the start space. Some obstacles included: crank/rubber band operated scissors, steam roller, and grape stomping boot activated by lever and rubber band. Click here to watch the commercial that I'm sure you will remember »
2 Comments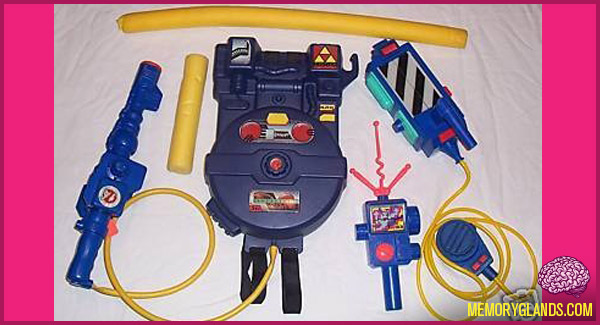 Oh the hours spent on my front lawn as a kid killing imaginary ghosts with this…
2 Comments
| | | |
| --- | --- | --- |
| | | |