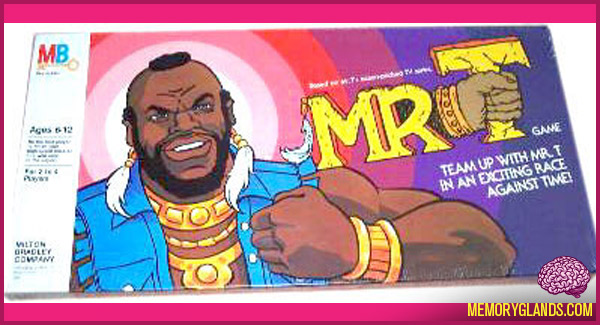 Released in 1983, this game is based on the mid-80's cartoon of the same name, where Mr. T coached a gymnastics team made up of teens (who also used their gymnastics to fight crime).
Mr. T's Gymnastics Team has to get to the airport before the clock runs out (and presumably the flight leaves). Each member of the team has three errands they have to complete – pick up their gym suit from the dry cleaners, say goodbye to the team mascot, stop by the police station to report a crime and so on. Along the way, players can land on spaces with red stars that inflict random punishments and rewards on them.
Only through clever use of the team bus and careful planning to get from errand to errand can the player beat the rest of the team to the plane.
No Comments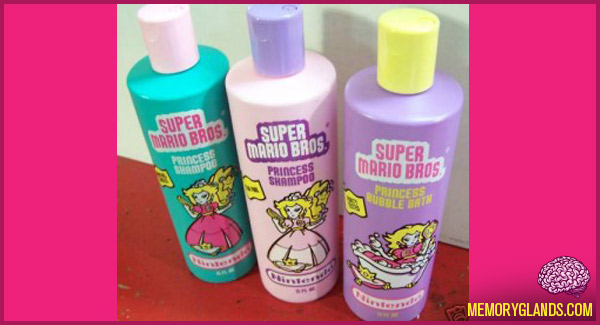 Thanks to Revlon, you could bathe with your favorite Nintendo character.
No Comments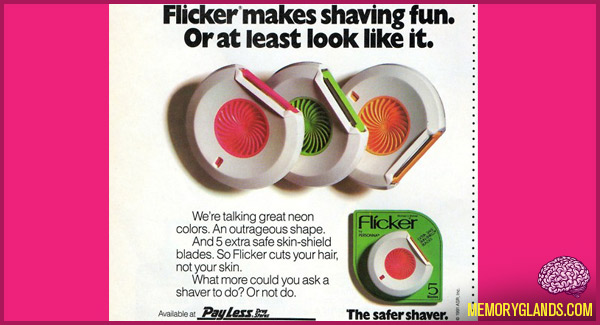 What more could you ask a shaver to do?
4 Comments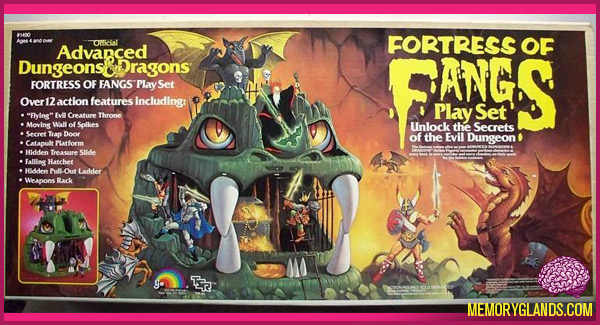 The Fortress of Fangs was the only playset made for Advanced Dungeons & Dragons. The playset was 1′ foot tall and 14″ inches long.
No Comments
| | | |
| --- | --- | --- |
| | | |