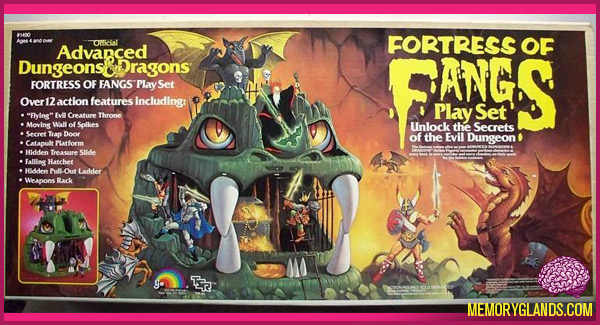 The Fortress of Fangs was the only playset made for Advanced Dungeons & Dragons. The playset was 1′ foot tall and 14″ inches long.
No Comments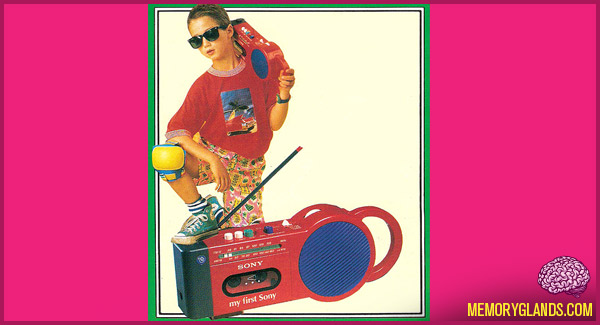 My First Sony was a series of smaller-scale electronics made by Sony in the mid-late 1980s intended for use by children. They were made of brightly colored plastic, usually red, and large colorful buttons with simplified controls. My First Sony products included a Walkman, amplified microphone with tape deck, recording tape deck, Boom box, alarm clock, electronic sketch pad, and headset walkie talkies. New York-based voiceover artist Chuck McKibben was the network TV spokesman, accompanied by children singing a jingle that went "I like pizza pie, I like macaroni, but what I love is My First Sony!" Click here to watch that commercial »
No Comments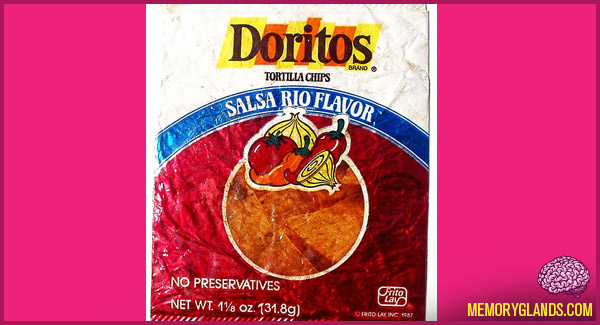 They came out at the same time of Cool Ranch, but only lasted a few years.
8 Comments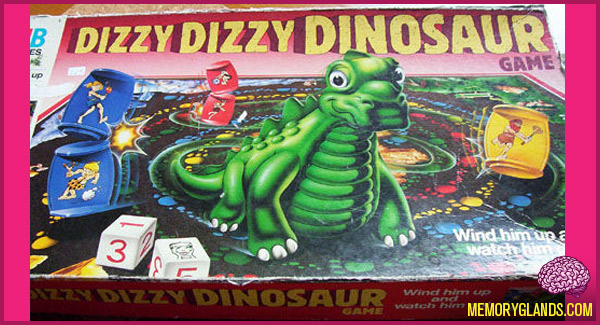 Released in 1987, each player in Dizzy Dizzy Dinosaur started with five caveman in one color and placed them on the corresponding starting point.
To move the caveman, players roll the two dice. If the players throw numbers, they can move a caveman along the board. But if the dinosaur face turns up, the player must wind up the dizzy dinosaur and let him go. There`s no telling where he`ll run, and any caveman knocked aside have to go back to the start.
The first player which has brought safely five caveman to the center of the board wins the game.
No Comments
| | | |
| --- | --- | --- |
| | | |