03.26.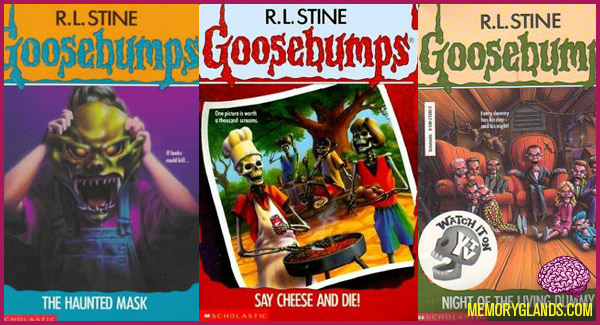 Goosebumps is a series of children's horror fiction novels written by American author R. L. Stine and first published byScholastic Publishing. It is a collection of stories that feature semi-homogenous plot structures, with fictional kids being involved in scary situations. Themes in the series include horror, humor and the supernatural.
Sixty-two books were published under the Goosebumps umbrella title from 1992 to 1997. Various spin-off series were written by Stine: Goosebumps Series 2000, Give Yourself Goosebumps, Tales to Give You Goosebumps, Goosebumps Triple Header andGoosebumps HorrorLand. Another series, Goosebumps Gold, was never released.
Since the release of its first novel, Welcome to Dead House in July 1992, the books have gained immense popularity and commercial success worldwide. As of 2008, the series has sold over 350 million books worldwide in thirty-five languages and has been listed in many bestseller lists, including the New York Times Best Seller list for children. The series has spawned atelevision series and numerous merchandise.
7 Comments