11.03.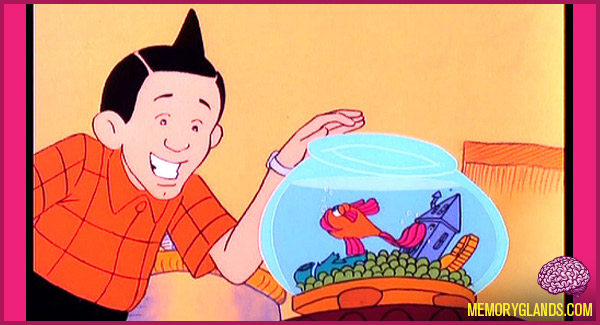 Edward Mayhoff 'Ed' Grimley is a fictional character introduced on the television series SCTV and later used on Saturday Night Live. He was created and played by Martin Short.
He is a hyperactive, neurotic nerd with a large frontal cowlick who is obsessed with banal popular culture, especially Wheel of Fortune and its host, Pat Sajak. He also loves to play the triangle, which for him consists of playing a recorded musical piece, striking the triangle once, and then wildly dancing to the recording. His catchphrases include "I must say", "totally decent", "makes me completely mental", "doomed as doomed can be." and "give me a break". One 1985 SNL skit featured Ed's look-alike Uncle Basil, played by TV sportscaster Howard Cosell.
After achieving popularity on SNL, Grimley became a cartoon character on Hanna-Barbera's animated show The Completely Mental Misadventures of Ed Grimley (1988). In each episode, Grimley would have an adventure of some sort, interspersed with science lessons from The Amazing Gustav Brothers, Roger and Emil, and a live-action segment with a "scary story" presented as a show-within-a-show by Grimley's favourite television host, Count Floyd (Joe Flaherty, also reprising his SCTV character; he also has a voice appearance as the sea captain in "Moby is Lost"). Other characters in the show include Ed's landlord Leo Freebus, Leo's wife Fiona, neighbor Ms. Malone (on the SNL version of the "Ed Grimley" sketches, there was a character named Ms. Malone, but she was a black singer played by Tina Turner, not a blond, ditzy, struggling actress voiced by Catherine O'Hara), and her little brother, Wendell Malone.
Hanna-Barbera sponsored an "Ed Grimley Look-a-like Contest" midway through the first season, which was won by 10-year-old Matt Mitchell from Des Moines, Iowa.
1 Comment