09.25.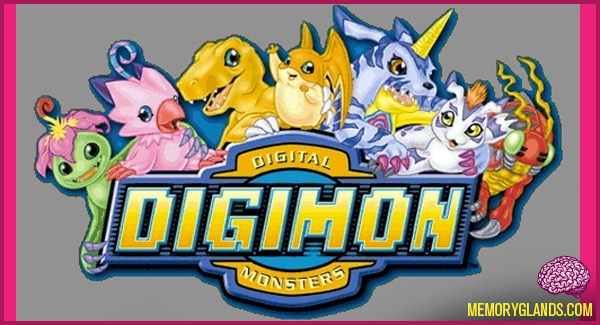 Digimon, short for "Digital Monsters", is a Japanese media franchise encompassing digital toys, anime, manga and video games. The franchise's eponymous creatures are monsters of various forms living in a "Digital World", a parallel universe that originated from Earth's various communication networks.
In the United States, the series premiered in August 1999 on the Fox Television Network. It was dubbed by Saban Entertainment (later Sensation Animation), and was initially broadcasted through Fox Network's Fox Kids and Fox Family.
The first four series were collectively retitled Digimon: Digital Monsters. Some scenes from the original version were omitted from the Saban dub, or were modified, in order to comply with Fox's Standards and practices which considered several scenes to be inappropriate for the target age group. Often dialogue was changed, and the show became less "Serious" in tone compared to the Japanese version, instead featuring more jokes and added dialogue, along with a completely different musical score (usually orchestral music) and completely different sound effects, due to licensing issues. Another noticeable change in the dub is using different voice actors for different forms of a certain Digimon, whereas in Japan, the voice actor merely changes the tone of his/her voice, sometimes being altered for effect.
After Disney acquired Saban during the third series, the first three series moved to the cable network ABC Family, while the fourth (Frontier) premiered on UPN. This was due to a deal between Disney and UPN which concluded with Digimon Frontier. Frontier was syndicated on ABC Family shortly after that. Digimon continues to run in syndication on the new channel after Toon Disney, Disney XD. Digimon Data Squad had started to air on Disney XD. Digimon is no longer on Disney XD's website nor Bandai's, leaving an unknown future of Digimon in America. Toei Animation has however released an official subtitled version of Xros Wars: The Young Hunters Who Lept Through Time. Funimation Entertainment has online streaming rights to subtitled version of Digimon Adventure 02 and Digimon Tamers.
No Comments