NBC
09.14.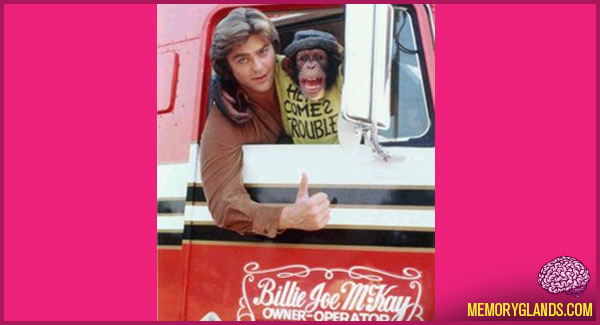 B.J. and the Bear is an American comedy series which aired on NBC from 1979 to 1981. Created by Christopher Crowe and Glen A. Larson, the series stars Greg Evigan and Claude Akins.
In the 1995 movie Mallrats, Jason Lee's character Brodie makes a reference to the show with: "Why don't they ever bring back or remake good shows, like 'BJ and the Bear.' Now there's a concept I can't get enough of, a man and his monkey".
In an episode of My Name is Earl, Earl's brother Randy asks Joy why a chimp was named "Bear". She obligingly explains that B.J. McKay was a fan of the University of Alabama's football team, hence the moniker.
In the series Breaking Bad a replica of the red and white Kenworth appears in the episode "One Minute."
Seattle Washington indie rock group "Minus the Bear" derives their name from a joke referencing B.J. and the Bear. "A friend of the band had gone on a date," explains singer-guitarist Jake Snider, "and one of us asked him afterwards how the date went. Our friend said, 'You know that TV show from the '70s B.J. and The Bear? It was like that… minus The Bear.' That's the straight truth."
No Comments
05.11.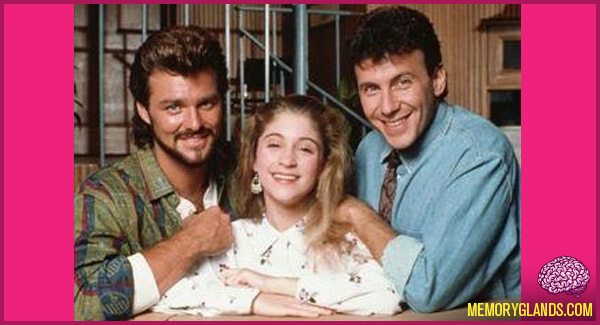 My Two Dads is an American sitcom that starred Staci Keanan, Paul Reiser and Greg Evigan. It aired on NBC from 1987 to 1990 and was produced by Michael Jacobs Productions in association with TriStar Television (later Columbia Pictures Television) and distributed by TeleVentures. Click here to watch the intro »
2 Comments