07.30.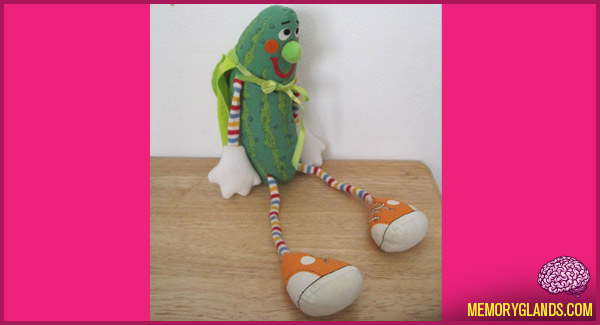 The Adventures of Super Pickle is a pop-up book written in 1972 by Dean Walley, illustration by Mike Strouth, book design by Dick Dudley. This was printed as one of a series of Hallmark Pop-up books published by Hallmark Cards. It sells for up to $249, but experienced a bit of a pop culture resurgence in 1995 when Dick Dudley's sister Courtney Dudley-Vantassel suggested in an Oprah interview that her brother had used pickles as a sexual metaphor. Some retailers removed the books from their shelves furthering the iconic books' demand and sealing the legacy of "The Adventures of Super Pickle" as a timeless treasure for all ages. Sadly, Dick Dudley was never able to shake the stigma and died in seclusion in his self fabricated cottage in 2003.
The Adventures of Super Pickle chronicles the life of Dillbert, a mild-mannered pickle who lives in small town peopled with vegetables. Dillbert secretly pines for a lady pickle named Lilly. At the first sign of trouble (i.e. an evil cabbage, a baby pickle in distress) Dillert hops into a pickle jar and emerges as Super Pickle, borrowed directly from Superman. In the end Lilly realizes that Dillbert and Super Pickle are one and the same and the two pickles get married.
Super Pickle was the first pop-up book that Robert Sabuda read. Sabuda is the illustrator and paper engineer for the bestselling pop-up adaptations of Lewis Carroll's Alice in Wonderland and L. Frank Baum's The Wonderful Wizard of Oz.
No Comments