07.07.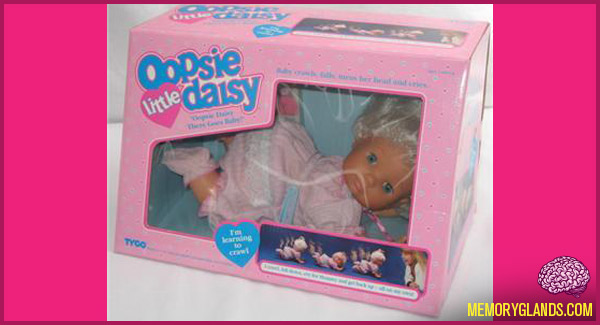 The Oopsie Daisy doll was launched in 1988. This doll was in BIG demand for the Christmas of '88, and quickly sold out. Parents were fighting over what stock was available, just like the phenomenon of the "Cabbage Patch" doll in 1984.
Unfortunately, the design of this doll was it's downfall. In Jan '89, Irwin Toy recalled the doll due to design problems. Heads were falling off, hair was coming out, legs were detaching from the body-the list goes on.
In 1989, Irwin relaunched the doll in a smaller version, about 17″ (down from 24″), but the fad was long over by the time Christmas rolled around for 1989.
No Comments