11.02.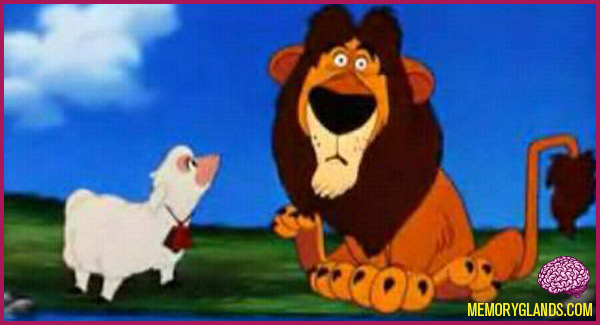 Lambert the Sheepish Lion is a Disney animated short film that was released in 1951.
The 8-minute film focuses on Lambert, a lion that is mistakenly left with a flock of sheep by a stork. Lambert lives his life thinking he is a sheep until he is forced to defend the flock from an attack by a hungry wolf. Lambert the Sheepish Lion was directed by Jack Hannah, and the voice of the narrator and the stork was provided by actor and Disney legend, Sterling Holloway. Holloway also was the voice for the stork in Dumbo, in which the stork plays a similar role in the plot.
The original print of the film was given as a gift to Emperor Hirohito of Japan because it was his favourite Disney cartoon. In 1952, the film was nominated for an Academy Award in the category "Best Short Subject, Cartoons," but lost to The Two Mouseketeers, a Tom and Jerry cartoon.
2 Comments