XBox
11.05.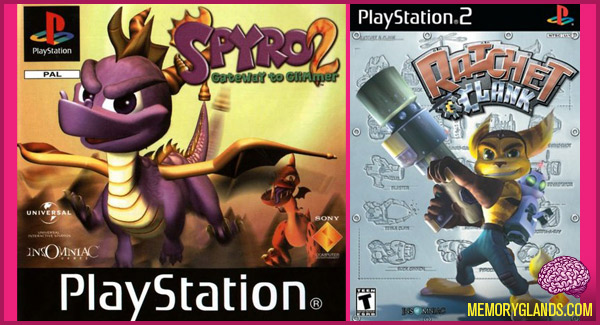 Here are two reasons I wish I had a PlayStation 3 instead of an XBox 360. I loved both of these series back when I had a PS1 & PS2. Which game did you like more?
1 Comment
09.06.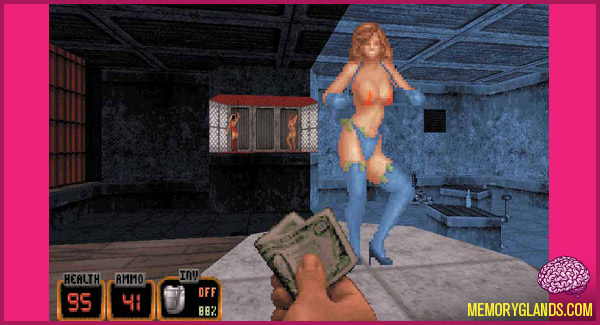 Duke Nukem is a fictional character and action hero who has been the protagonist in over a dozen video games.
The character first appeared in the 1991 video game Duke Nukem (also temporarily known as "Duke Nukum") developed by Apogee Software. He has since starred in multiple sequels developed by 3D Realms, and presently by Gearbox Software who have since bought the rights to Duke Nukem and own the intellectual property. The character was created by video game developers Todd Replogle, Jim Norwood, George Broussard, and Scott Miller of Apogee Software. The character was redesigned into the present tough guy incarnation by George Broussard and Allen Blum for the 1996 game Duke Nukem 3D. Click here to read more and see some footage from Duke Nukem 3D »
1 Comment
08.09.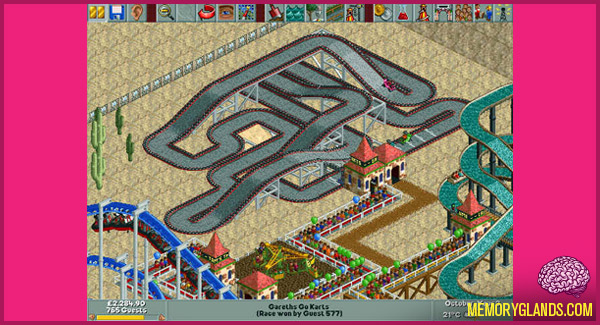 RollerCoaster Tycoon is a construction and management simulation video game that simulates theme park management. Developed by MicroProse and Chris Sawyer and published by Hasbro Interactive, the game was released for Microsoft Windows on March 31, 1999 and was later ported to the Xbox game console.
If you haven't played it, then here is a quick rundown. In a nutshell, you run an amusement park. You build the rides, set up concession stands, clean up trash left behind by customers, and hire people to walk around in furry costumes. You could also "kill" people by building the rides too high or not connecting pieces of a roller coaster. All in all, good fun.
9 Comments