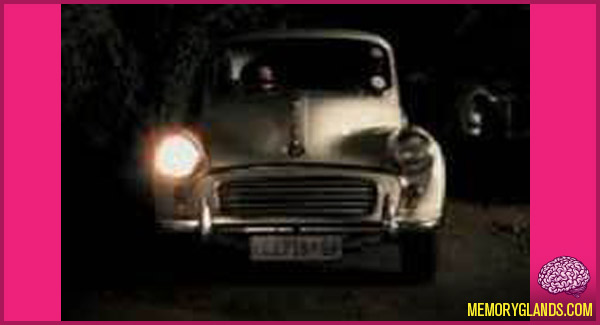 Padiddle is a nighttime travel game with the objective of earning points by spotting vehicles with a burnt-out headlight. You must say "Padiddle" and hit the ceiling of the car as fast as you can, while driving. Whoever calls it first gets a point. The person with the highest score is the winner.
The game is sometimes known as kadiddle, and is sometimes associated with punching another passenger in the car, rather than hitting the roof. However, punching usually occurs when a padiddle (or kadiddle) is seen outside of a vehicle (such as when walking around at night).
Hooters is a racier version of the game where the last person to hit the ceiling is supposed to take off an article of clothing. The first person naked loses, and the game is reset, however the loser must remain naked until the end of the car ride.
A player may only win back their article of clothing once they are fully naked. If a person is to call a headlight out when they are fully nude, they may take back on piece of clothing, but are allowed none more. Clothing may only be put back on when the destination is reached.
1 Comment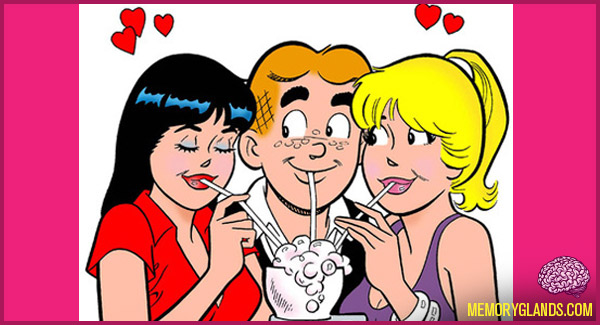 Archie Comics is an American comic book publisher headquartered in the Village of Mamaroneck, Town of Mamaroneck, New York, known for its many series featuring the fictional teenagers Archie Andrews, Betty Cooper, Veronica Lodge, Reggie Mantle and Jughead Jones. The characters were created by publisher/editor John L. Goldwater, written by Vic Bloom and drawn by Bob Montana. They were based in part on people met by Goldwater "in the Midwest" during his travels throughout the United States while looking for jobs and places to stay.
Archie's first appearance in Pep Comics #22 on December 22, 1941, was drawn by Montana and written by Vic Bloom. With the creation of Archie, publisher Goldwater hoped to appeal to fans of the Andy Hardy movies starring Mickey Rooney. Archie Comics is also the title of the company's longest-running publication, the first issue appearing with a cover date of Winter 1942. Starting with issue #114, the title was shortened to simply Archie.
1 Comment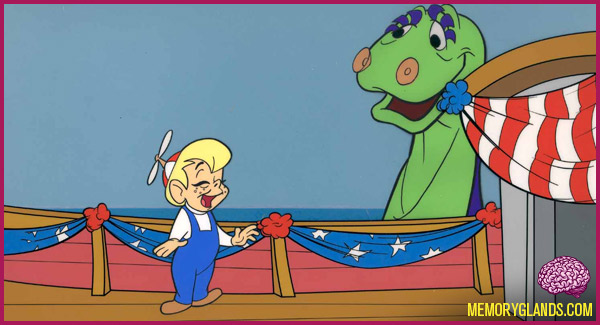 Beany & Cecil was an animated cartoon series created by Bob Clampett, who had previously worked for Warner Bros.. As a puppet show entitled Time for Beany, it originally aired in 1949, with the animated series first appearing in Matty's Funday Funnies in 1959, later renamed Matty's Funnies with Beany and Cecil and finally Beany and Cecil in the USA. Another season was produced in 1988.
Along with The Jetsons and The Flintstones it was one of the first three color television series on the ABC television network (the initial season, though, was originally shown in black and white, as ABC was unable to telecast color programs until September 1962). Click here to watch the intro »
1 Comment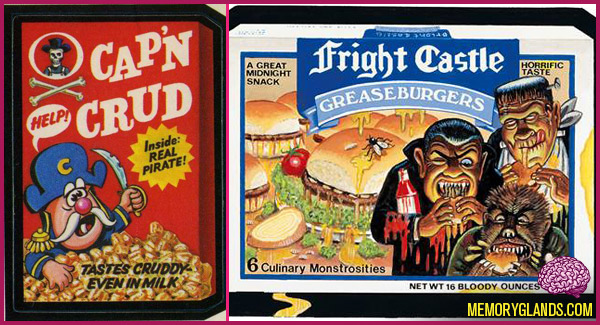 Wacky Packages are a series of trading cards and stickers featuring parodies of North American consumer products. The cards were produced by the Topps Company beginning in 1967, usually in a sticker format. The original series sold for two years, and the concept proved popular enough that it has been revived every few years since. They came to be known generically as Wacky Packs, Wacky Packies, Wackies and Wackys. According to trader legend, the product parodies once outsold Topps baseball cards. Click here to see a click from the Food Network's
2 Comments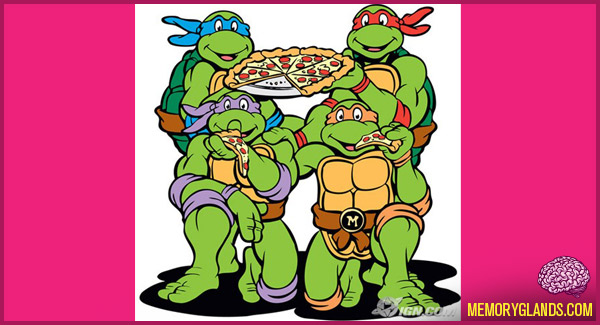 The Teenage Mutant Ninja Turtles (or simply Ninja Turtles) are a fictional team of four teenage anthropomorphic turtles, who were trained by their anthropomorphic rat sensei in the art of ninjutsu and named after four Renaissance artists. From their home in the storm sewers of New York City, they battle petty criminals, evil megalomaniacs, and alien invaders, all while remaining isolated from society at large. The characters initially appeared in comic books before being licensed for toys, cartoons, video games, films, and other merchandise. During the peak of its popularity in the late 1980s through early 1990s, the franchise gained considerable worldwide success and fame.
Rafael was my favorite. Who was yours? Click here to listen to the theme »
7 Comments