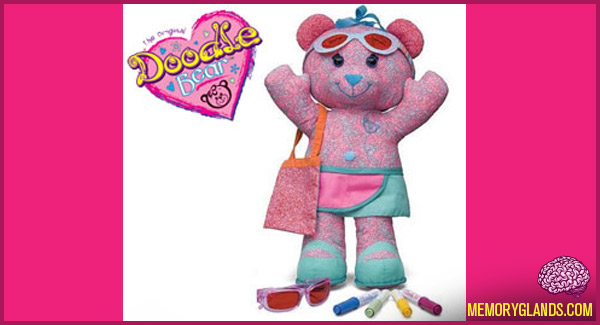 It's the one toy that kids could write on without getting into trouble…GENIUS! Click here to watch the commercial »
4 Comments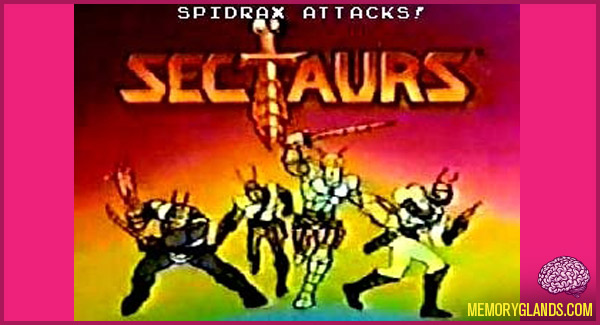 Sectaurs: Warriors of Symbion was a line of action figures released by Coleco in 1985.
The premise was that "somewhere in space, somewhere in time," exists a planet called Symbion, where a genetic experiment fails. Frightening changes take place that cannot be stopped. The result? A world where insects and arachnids grow to frightening proportions. A world where the inhabitants have taken on the awesome characteristics of insects and arachnids. Prince Dargon, ruler of the peaceful Shining Realm of Prosperon, and his allies are in conflict with the forces of Empress Devora, ruler of the Dark Domain of Synax, and her henchmen, for possession of the Hyves, fortresses of an ancient civilization holding the key to ultimate power. Each character was "tele-bonded" with intelligent, non-anthropomorphic insect creatures called Insectoids that had a special ability, and shared each other's "pleasure and pain."
An animated mini-series that spanned five episodes was created based on the characters, and Marvel Comics published an eight issue limited series about them as well. A read along record storybook was also made. Click here to watch the intro to the show »
1 Comment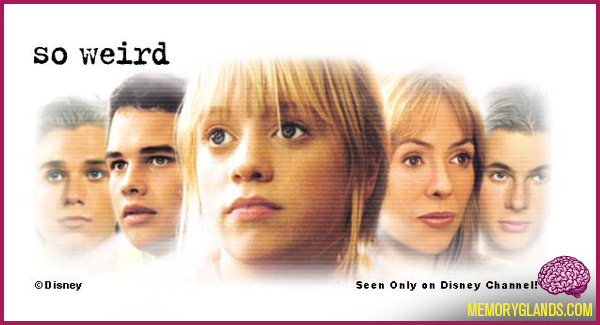 So Weird is a television series shot in Vancouver, British Columbia that aired on the Disney Channel as a midseason replacement from January 18, 1999 to September 28, 2001. In season one and season two, the series centered around teenage girl Fiona Phillips (Cara DeLizia) who toured with her rock star mom (Mackenzie Phillips), encountering paranormal activity along the way. The series was compared to the Fox TV series The X-Files since it took a darker tone than other Disney Channel Originals. The third and final season Disney replaced Cara DeLizia (due to her wanting to pursue future projects outside of Disney) with actress Alexz Johnson playing Annie Thelen. Production ceased after 65 episodes. Click here to listen to the theme song »
3 Comments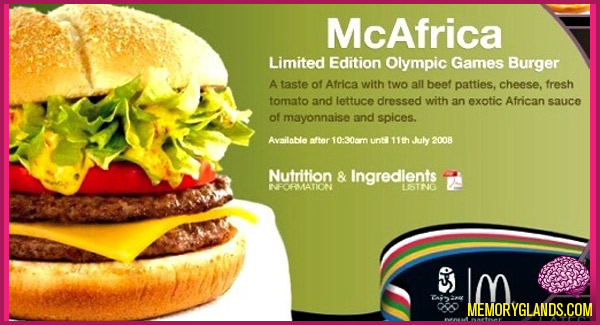 The problem with this product was not in the poor flavor, it was in the poor taste timing of the advertising campaign. This is not the first time McDonald's made this mistake – in 2002 they released the McAfrika in Norway which contained beef and vegetables in pita bread. The backlash was severe so McDonald's put donation boxes for famine relief in all stores selling the product.
No Comments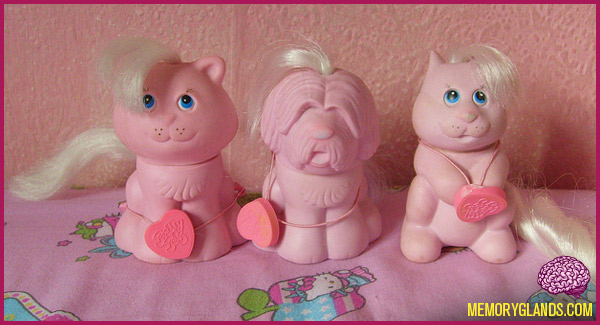 These toys were created by Remco in 1982. Pictured are a cat, dog, and squirrel.
No Comments
| | | |
| --- | --- | --- |
| | | |