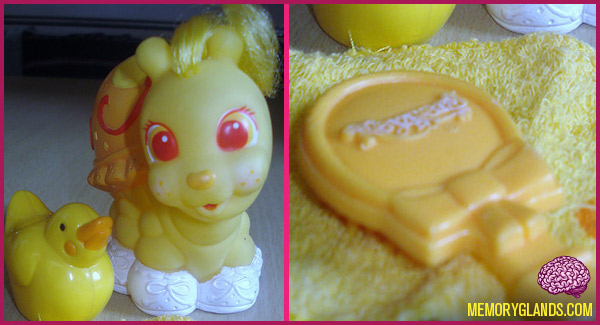 Keypers are toys in the shape of animals that were designed with opening compartments for children to store small items in. They were made in the 1980s by Tonka Corp.
The Keypers characters depict animals (including a snail, ladybug and turtle) and have small compartments which are intended for children to hide things in. The large adult Keypers have special keys so you can lock and unlock the compartments they have located on them. The small baby Keypers have a slit in their backs so you can squeeze, open and then hide things inside. The Keypers also have small Finders for friends. The Finders help the Keypers find lost items. Click here to watch a commercial »
2 Comments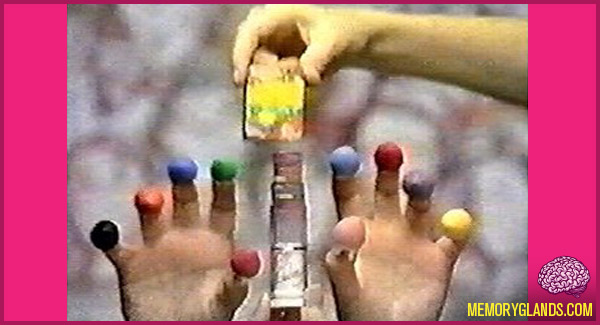 This "Million Color Drawing Set" of crayons featured fingertip crayons, a multicolored crayon bar, and a lipstick shaped crayon that drew multi-colored patterns. Click here to watch the commercial »
No Comments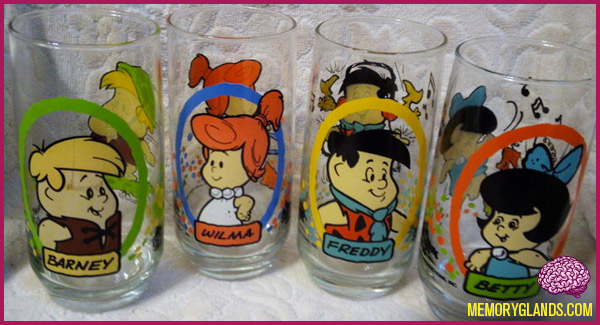 Much like the Welch's glasses, these ones sold at Pizza Hut were used as a promotion for not only themselves, but for the Flintstones as well.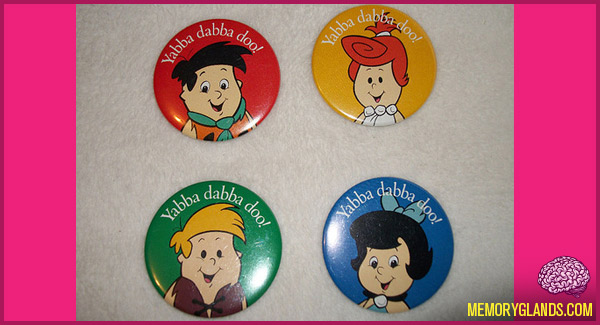 The buttons were used to promote the sale of the Flintstone Kids drinking glasses. Click here to watch a commercial from 1987 »
1 Comment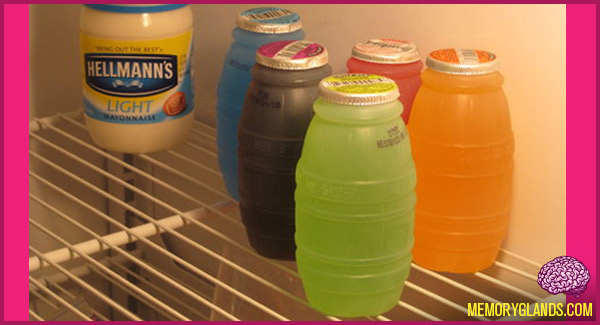 We called them "Huggies" but apparently they were also called Juice Barrels. I remember getting these little bastards for Halloween and them weighing my bag down. Good thing Mom got smart and brought along a bag specifically for drinks, which she carried. Thanks Mom!
12 Comments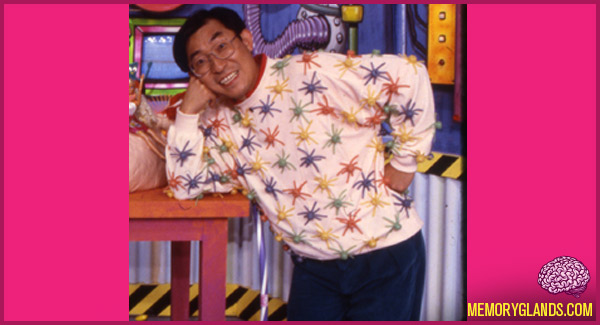 Ken Hakuta, known as "Dr. Fad" since 1983, is an American inventor and television personality. Hakuta, as Dr. Fad, was the host of the popular kids invention TV show, The Dr. Fad Show, which ran from 1988 to 1994. The show featured kids' inventions, and promoted creativity and inventiveness in children. Hakuta was the organizer of four Fad Fairs, conventions of inventors with fun, wacky ideas, in Detroit, New York and Philadelphia. He received the Inventor of the Year Award from the Franklin Institute in Philadelphia. Click here to watch the intro to the Dr. Fad Show »
1 Comment
| | | |
| --- | --- | --- |
| | | |