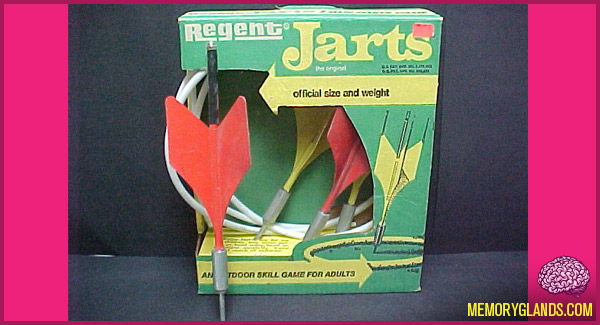 Lawn darts (also called Jarts or yard darts) is a lawn game for two players or teams. A lawn dart set usually includes four large darts and two targets. The game play and objective are similar to both horseshoes and darts. The darts are intended to be tossed underhand toward a horizontal ground target, where the weighted end hits first and sticks into the ground. The target is typically a plastic ring, and landing anywhere within the ring scores a point. The game was fun until you played with the uncoordinated person who ended up throwing one of the darts into another person's eye.
No Comments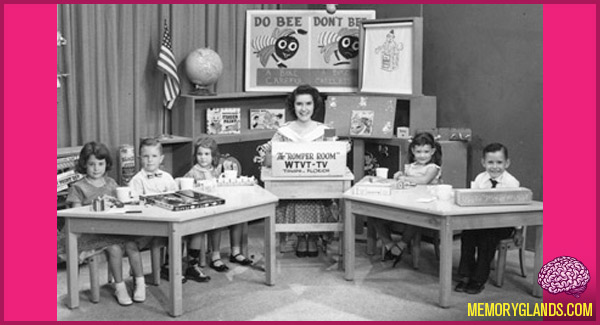 Romper Room is a children's television series that ran in the United States from 1953 to 1994 as well as at various times in Australia, Canada, Japan, Puerto Rico, New Zealand and the United Kingdom. The program is targeted at preschoolers, children five years of age or younger. Click here to see the intro from 1984 »
1 Comment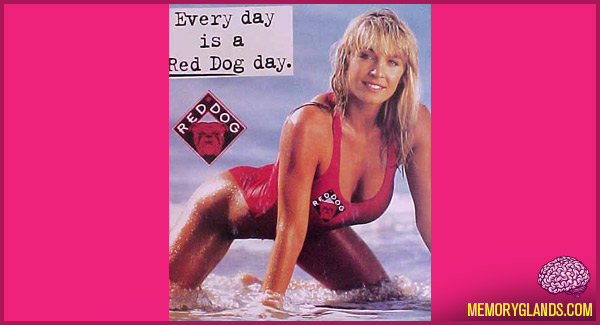 Red Dog is a beer produced by the Miller Brewing Company and is part of their Plank Road Brewery Family. The beer contains 5.00% Alcohol by volume. Red Dog was introduced in 1994 and is brewed with two barley malts and five varieties of American hops. "Plank Road Brewery" was the name of Frederick Miller's first brewhouse in the 19th century. The Plank Road name was resurrected in the 1990s to sell Icehouse and Red Dog as a more premium beer under a different name, so as not to directly associate them with Miller Brewing. Although popular during the mid-to-late 1990s, Red Dog faded into near-obscurity after the turn of the 21st century. However, since 2005 it has been making a comeback of sorts, returning to stores in a current price segment between Miller High Life and Milwaukee's Best. Click here to watch a Red Dog beer commercial »
5 Comments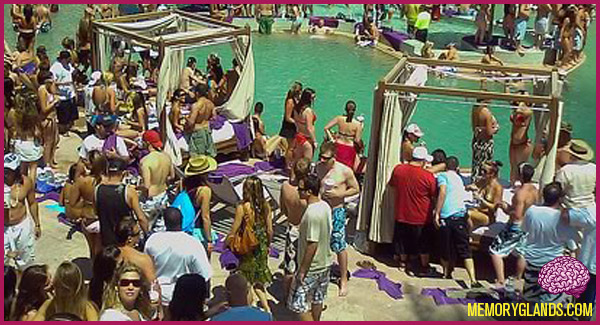 The Grind was a Dance music show broadcast on the cable television station MTV between 1992 and 1997.
It replaced Club MTV, and featured people dancing to music tracks in a studio, linked by various hosts, including Eric Nies and DJ Jackie Christie. While Club MTV was mostly Dance, House and Freestyle, The Grind featured Hip-Hop and Rap with an occasional Dance hit. The show spawned a number of aerobics and workout tapes. Click here to read more and watch a clip from the show »
1 Comment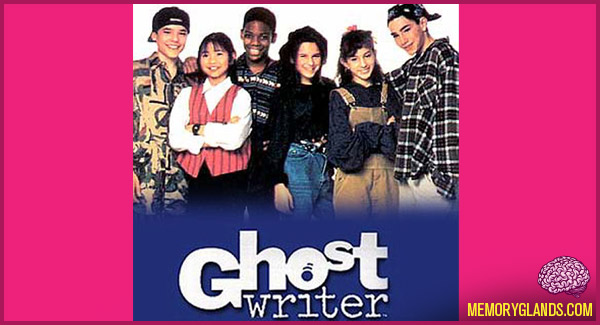 Ghostwriter is a television series co-produced by the Children's Television Workshop (now known as Sesame Workshop) and the BBC, originally aired on PBS in the United States from October 1992 to February 1995. The series revolves around a close knit circle of friends from Brooklyn who solve neighborhood crimes and mysteries as a team of young detectives with the help of an invisible ghost. The ghost can communicate with the kids only by manipulating whatever text and letters he can find and using them to form words and sentences. The series was shot in Fort Greene, Brooklyn. Click here to see the intro »
3 Comments