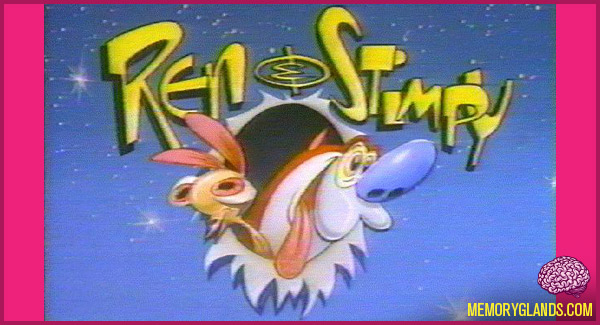 The Ren & Stimpy Show, often simply Ren and Stimpy, is an American animated television series, created by Canadian animator John Kricfalusi. The series concerns the adventures of the titular characters: Ren Höek, a psychotic chihuahua, and Stimpson J. Cat, a good-natured, dimwitted cat. The show officially premiered on August 11, 1991, later the same day as the debut of Rugrats and Doug, the three of which comprised the original Nicktoons. The show ran for five seasons on Nickelodeon, ending its original run with the Christmas episode "A Scooter for Yaksmas."
The show is animated in various styles reminiscent of the Golden Age of American animation. It is particularly memorable for its off-color humor, black comedy, and innuendo, all of which contributed to the production staff's altercations with Nickelodeon's Standards and Practices department. A spin-off for adult audiences, Ren & Stimpy "Adult Party Cartoon", aired in 2003 on Spike. Click here to see a clip of Powdered…Toast…MAN!!!
2 Comments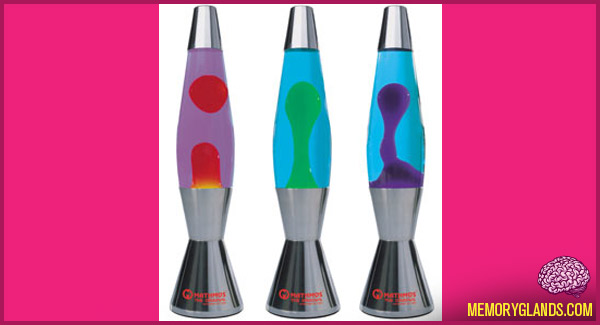 A lava lamp (or Astro lamp) is a decorative novelty item that contains blobs of colored wax inside a glass vessel filled with clear liquid; the wax rises and falls as its density changes due to heating from a incandescent light bulb underneath the vessel. The appearance of the wax is suggestive of pāhoehoe lava, hence the name. The lamps are available in a variety of styles and colors of wax and liquid. Lava lamps were invented in 1960.
No Comments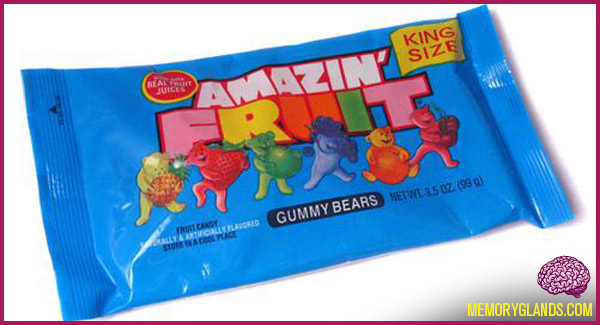 Amazin' Fruit was a brand of confectionary gummy bears that was first manufactured by Hershey, and later by Farley & Sather's. Hershey first marketed the Amazin' Fruit brand in 1992, through a series of dancing gummy bear commercials. Through the 1990s, the gummy bears were available in two different varities. The first variety was original fruit, that contained pineapple, strawberry, green apple, grape, orange, and cherry flavors. The second variety was a tropical mix. Farley & Sathers acquired numerous Hershey Brands in 2003, including the Amazin' Fruit brand. One of Amazin' Fruit last appeareances was a Halloween variety marketed by Farley & Sathers. In 2008, the Amazin' Fruit brand was discontinued. Click here to watch a commercial from 1993 »
No Comments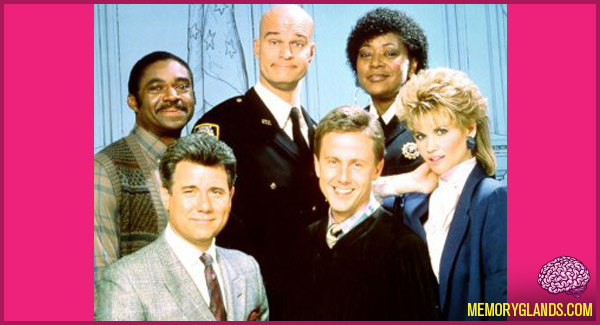 Night Court is an American television situation comedy that aired on NBC from January 1984 until May 1992. The setting was the night shift of a Manhattan court, presided over by the young, unorthodox Judge Harold T. "Harry" Stone (played by Harry Anderson). It was created by comedy writer Reinhold Weege, who had previously worked on Barney Miller in the 1970s and early 1980s. Click here to watch the opening »
3 Comments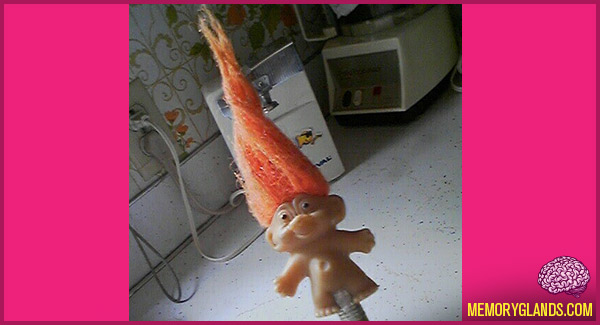 This is what we like to call a double whammy. Two memories in ONE! Trolls were a HUGE fad in the 90′s. You see what is shoved up this little troll's ass? That's right: a pencil. A troll pencil topper. What up?
No Comments