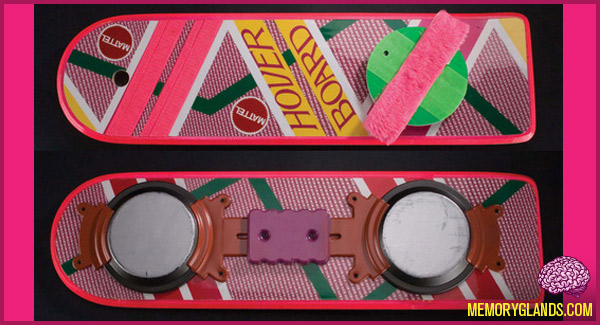 The Mattel hoverboard was a brand of hoverboard by Mattel. Mattel sold a pink version for young girls to ride with the assistance of a detachable handlebar and a strap. It was based off of the hoverboard made popular by Michael J. Fox in the Back To The Future movies.
2 Comments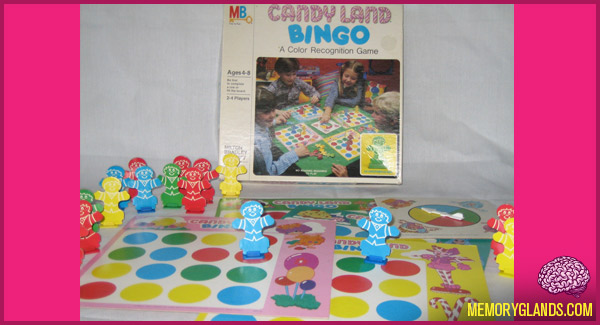 "Candy Land Bingo is a delightful color-recognition treat for your children. It is composed of two different games with different objectives. In game #1, players try to be the first to place four gingerbread men in a row. In game #2, players try to completely fill the entire board with gingerbread men."
No Comments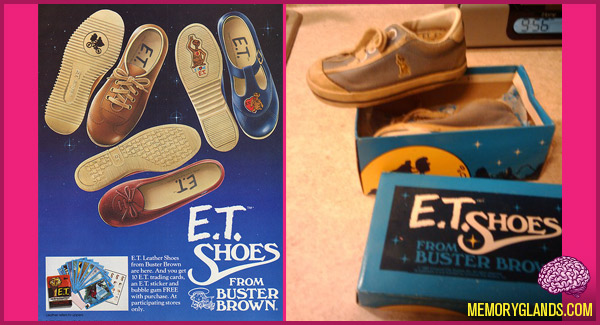 Smart thinking Buster Brown. Click here to watch a commercial from 1982 »
4 Comments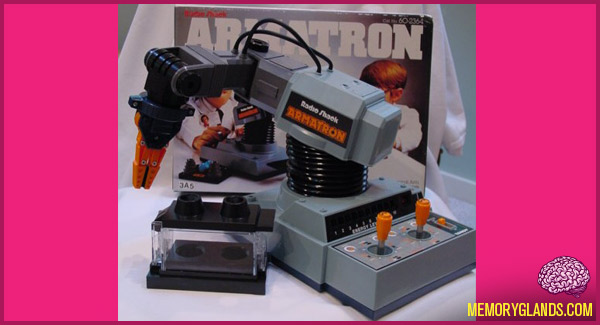 The Armatron was a toy robot from the 1980s made by TOMY and distributed by Radio Shack in the United States. It consisted of a crane-like arm with two attached joysticks which could be manipulated to pick up small objects. It is essentially similar to industrial robots of the 1980s, though it is strictly user-controlled, with no automation built in.
The Armatron existed in both the original fixed version and a mobile version with a wired remote. It included an "energy level" indicator (actually a countdown timer) and a series of objects such as boxes and spheres designed to be manipulated by the arm. Models with alternate decals or coloring were marketed under slightly different names, including the Super Armatron and the Armatron II. Click here to watch the Armatron in action »
3 Comments
| | | |
| --- | --- | --- |
| | | |