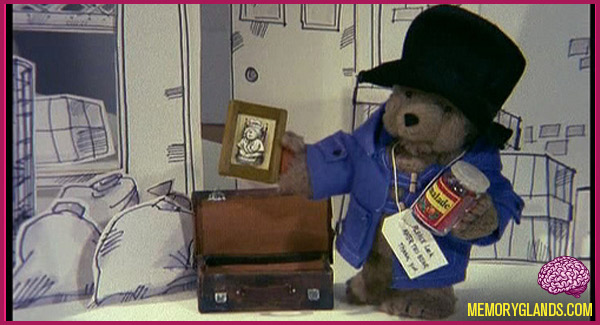 Paddington Bear is a fictional character in children's literature. He appeared on 13 October 1958 and was subsequently featured in several books, most recently in 2008, written by Michael Bond and first illustrated by Peggy Fortnum. The polite immigrant bear from Deepest, Darkest Peru, with his old hat, battered suitcase, duffle coat and love of marmalade sandwiches has become a classic character from English children's literature. Paddington books have been translated into thirty languages across seventy titles and sold more than 30 million copies worldwide. Over 265 licences, making thousands of different products across the United Kingdom, Europe, United States, Southeast Asia, Japan, Australia and South Africa all benefit from the universal recognition of Paddington Bear.
Paddington is an anthropomorphised bear. He is always polite—always addressing people as "Mr.", "Mrs." and "Miss" and very rarely by first names—and well-meaning, though he inflicts hard stares on those who incur his disapproval. He likes marmalade sandwiches and cocoa, and has an endless capacity for getting into trouble. However, he is known to "try so hard to get things right". He is an adoptive member of the (human) Brown family, and thus gives his full name as Paddington Brown. Click here to watch a cartoon of Paddington Bear »
No Comments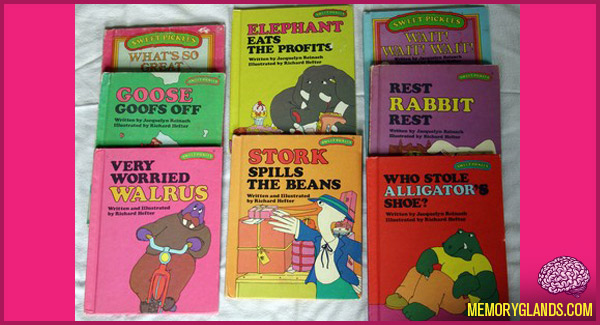 Sweet Pickles is a series of 40 children's books by Ruth Lerner Perle, Jacquelyn Reinach, and Richard Hefter and published by Holt, Rinehart & Winston, having sold over 50 million copies. The books are set in the fictional town of Sweet Pickles and are about anthropomorphic animals with different personalities and behavior. There are 26 animals—one for each letter of the alphabet. The books were published in 1977 and went out of print in the mid-1990s. The authors also created Stickybear and the Strawberry Library.
The series' name is a pun; in each book, the main character gets into a "pickle" (a difficult situation) because of an all-too human personality trait. The front endpapers of the books portrayed the 26 characters, and the back endpapers portrayed a map of the town. Click here to watch a commercial »
2 Comments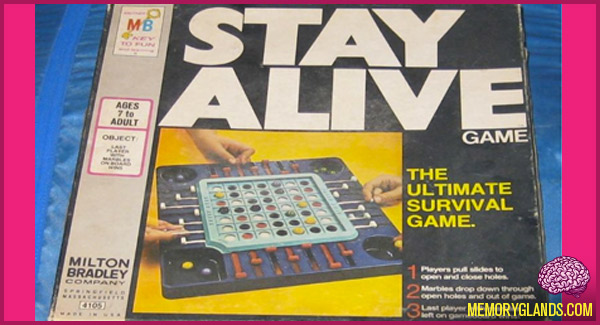 Stay Alive is a strategy game, where players try to keep their marbles from falling through holes in the game board while trying to make their opponents marbles fall through. It was originally published by Milton Bradley in 1971 and was recently republished with a smaller board by Winning Moves Games USA in 2005. Click here to watch the commercial »
1 Comment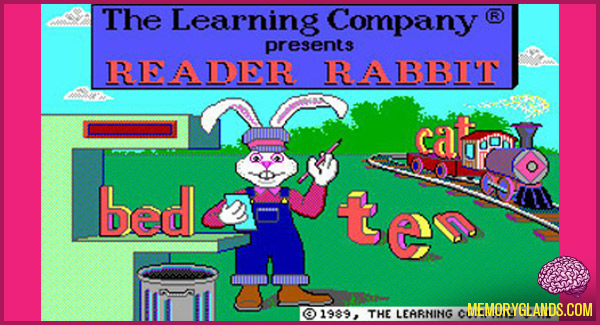 Reader Rabbit is an edutainment software franchise created in 1986 by The Learning Company. This series currently makes up the greater part of a franchise of grade-based and subject-based titles, where the games for infancy through second grade feature Reader Rabbit. The games for third grade through sixth grade instead feature The ClueFinders.
The first game in the series taught language arts, featuring a variety of simple games designed to teach schoolchildren basic reading and spelling skills. Originally, the title character's name was changed to reflect a change in subject, as with Math Rabbit, but it has apparently since been decided to retain the character's original name regardless of the subject area covered by a particular game. "Reader Rabbit" is presumably a play on "Peter Rabbit."
In 2011, the franchise announced that it would be releasing a game for the Nintendo Wii. Click here to watch some DOS gameplay »
2 Comments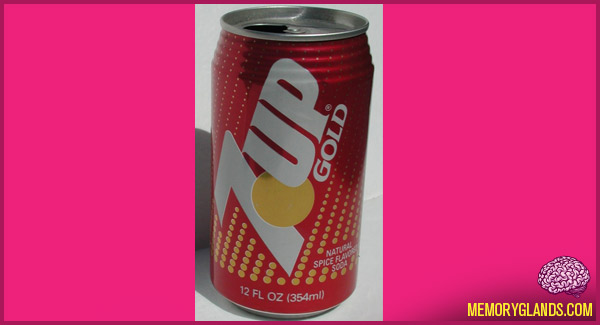 7 Up Gold was marketed for a short time in 1988 as a spice-flavored beverage, similar to Vernor's Ginger Ale. Even though 7 Up's marketing slogan at that time was Never Had It, Never Will (referring to caffeine), 7 Up Gold did list caffeine as one of its ingredients. It was introduced by 7 Up in the hopes of capturing 1% of the cola market. However, it only captured one-tenth of one percent of the cola market apparently because people were confused by 7 Up marketing a soft drink with caffeine, and therefore it was discontinued. The 7 Up Gold recipe was actually an unused Dr. Pepper invention. Click here to watch a commercial »
1 Comment
| | | |
| --- | --- | --- |
| | | |